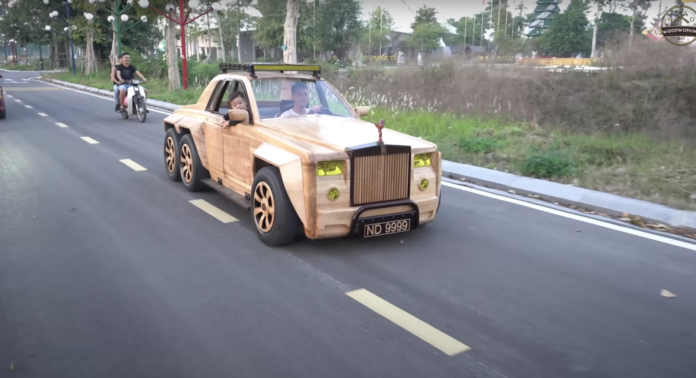 If there is a project worth commenting on, it is the one presented by Woodworking Art, with his twisted version of a rolls royce Made exclusively with wood.
The youtuber presented his creation through his YouTube channel and shows how wood is a functional material to create practically anything.
As we mentioned earlier, it is a recreation of a Rolls-Royce but with six wheels and is fully functional thanks to its construction process.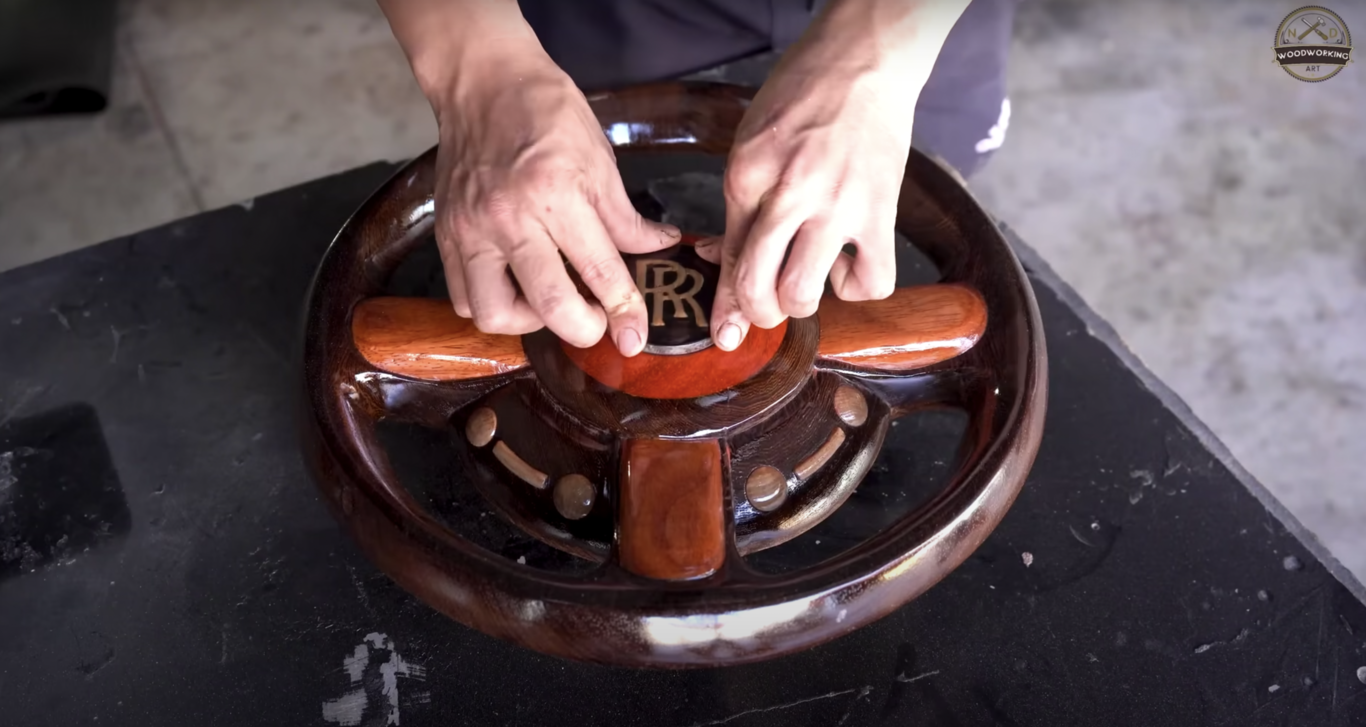 The video shared on YouTube shows the process from the beginning, cutting each piece of wood to give it the proper shape, polishing and detailing each area to obtain the desired result. The final product is amazing.
That being said, the vehicle has 90% made of wood, but it has other materials necessary for its operation, such as the chassis that had to be made of metal to give greater security and stability to the car.
Read More: The Rolls-Royce Cullinan debuts with special colors for its Inspired by Fashion collection at Art Basel in Miami (+ Images)
Also, it has Real headlights, tires and gauges analog to the interior. The rest of the car is completely made of wood, including the steering wheel, the grill, the seats and the logo of the brand.
As observed, this is a family matter since your son seems to be fascinated by these creations. The video closes with a tour of the city aboard the Rolls-Royce 6×6.
In the creator's channel you can see another variety of cars and items made only with wood.

Writing New Electric Autos Source: motorpassion