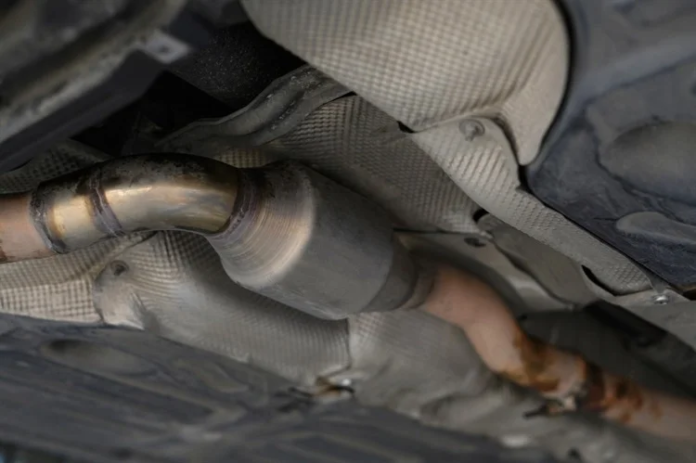 A catalyst The catalytic converter is a component of the internal combustion engine whose function is to control and reduce the harmful gases expelled by the car engine. Studies show that these devices can reduce hydrocarbon emissions by nearly 87%, carbon monoxide by 85% and nitrous oxide by 62% over the expected life of a vehicle.
Although these devices are mainly used in automobile exhaust systems, they are also modified and used in trucks, forklifts, mining equipment, buses, generator sets, locomotives, motorcycles, airplanes, and other engine-mounted devices. They are also used in some wood stoves to control emissions. But how is this possible? What kind of materials does a catalyst have? Next, we will explain the details regarding the subject.
What materials does a catalyst have?
The catalyst is made up of various materials. The converter core or substrate catalytic varies by vehicle. For example, when these devices are used in cars, the core is usually a ceramic monolith with honeycomb structure.
When manufactured in large quantities, ceramic cores can be inexpensive. The sheet metal monoliths They are made of a combination of iron-chromium-aluminum and are used in some applications. Metal cores are less expensive when manufactured for use in small production runs, such as in sport cars where low back pressure and reliability under constant high loads are essential. Both materials are designed to provide a high surface area to support the catalyst wash layer.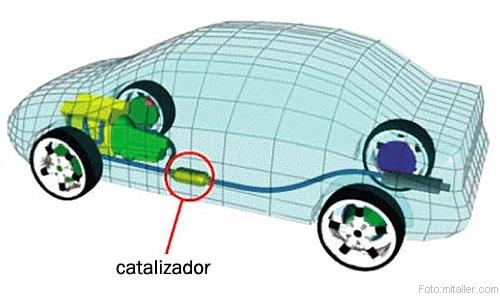 The wash coat It is a vehicle for catalytic converter materials, which is used to disperse the materials over a high surface area. May be used: titanium dioxide, aluminum oxide, silicon dioxide, or a combination of silica and alumina. Catalytic materials are suspended in the washcoat prior to application to the core. Lining materials feature rough, irregular surfaces to increase surface area, helping to maximize the catalytically active surface area available to react with engine exhaust.
IT MAY INTEREST YOU:
The 10 cars that steal the catalytic converter the most

Symptoms of a clogged catalytic converter
The catalyst used in the converter it is mainly a precious metal such as platinum, palladium and rhodium. Platinum is used as a reduction catalyst and as an oxidation catalyst. Although platinum is a highly active and widely used catalyst, it is very expensive and not suitable for all applications. Rhodium is used as a reduction catalyst, while palladium is used as an oxidation catalyst.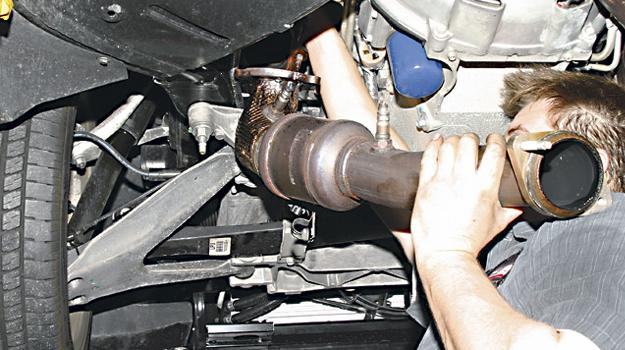 In some cases cerium, iron, manganese and nickel are also used. However, some companies prohibit the use of some of these.
Different Variations of Catalyst Materials
Below we present the key types of catalytic converters, these are of three types:
Bidirectional oxidation: bidirectional oxidation instruments perform the two simultaneous tasks of oxidizing carbon monoxide to carbon dioxide and oxidizing hydrocarbons to carbon dioxide and water. This converter is widely used in diesel engines to reduce hydrocarbon and carbon monoxide emissions.
Three Way Oxidation Reduction: these are used in vehicle emission control systems in most parts of the world. Strict vehicle emission standards have almost made the use of these gasoline-powered catalytic converters mandatory. These have come to be recognized as one of the most important inventions in the history of cars. They perform three simultaneous tasks, namely the reduction of nitrogen oxides to nitrogen and oxygen, the oxidation of carbon monoxide to carbon dioxide, and the oxidation of unburned hydrocarbons to carbon dioxide and water.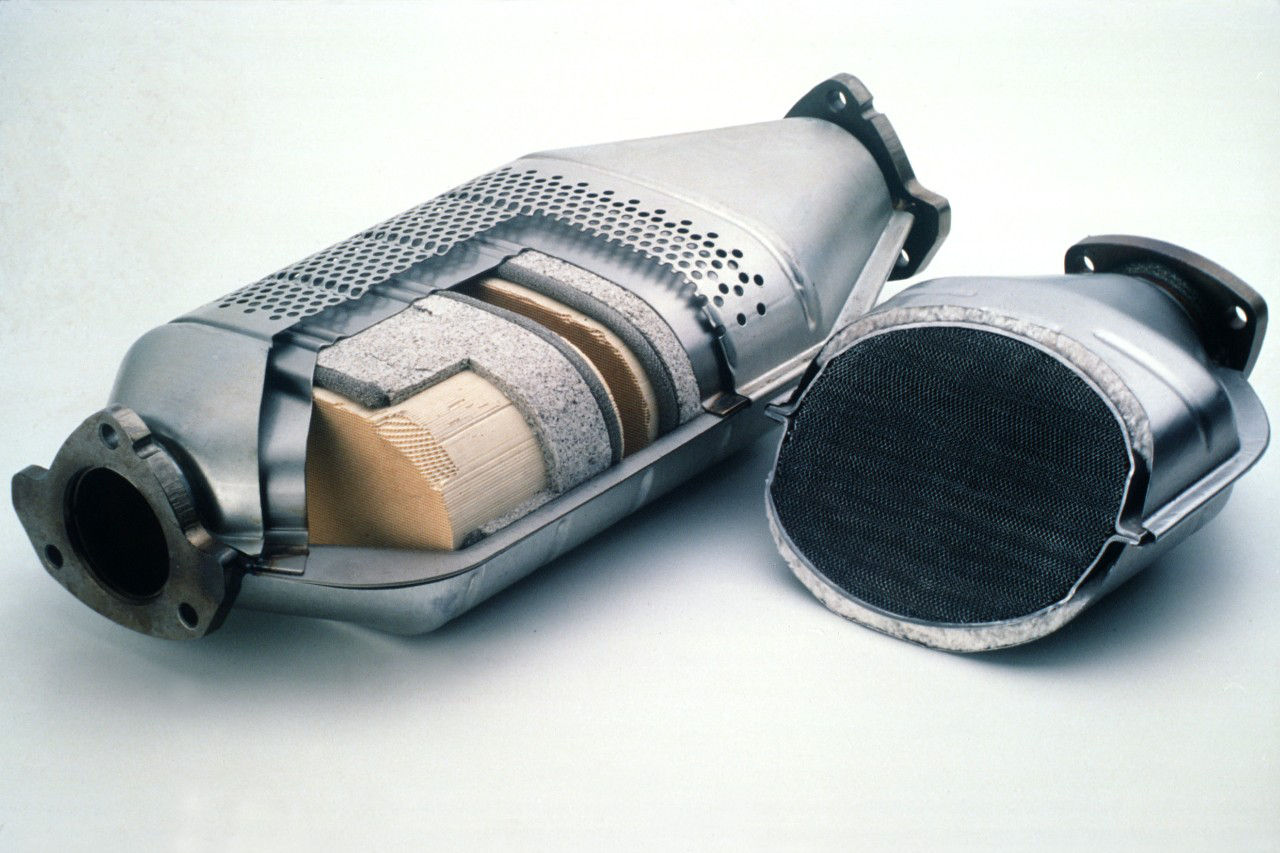 Diesel Oxidation Catalyst (DOC): DOCs are used for compression ignition, such as in diesel engines. This device uses oxygen in the exhaust gas stream to convert carbon monoxide to carbon dioxide and hydrocarbons to water and carbon dioxide. They work with an efficiency of 90%, in which they manage to eliminate the smell of diesel and reduce visible particles.
IT MAY INTEREST YOU:

Why are catalysts stolen?

Three Tricks to Avoid Getting Your Catalyst Stolen (+ Replacement Cost)
Font: Azo Materials