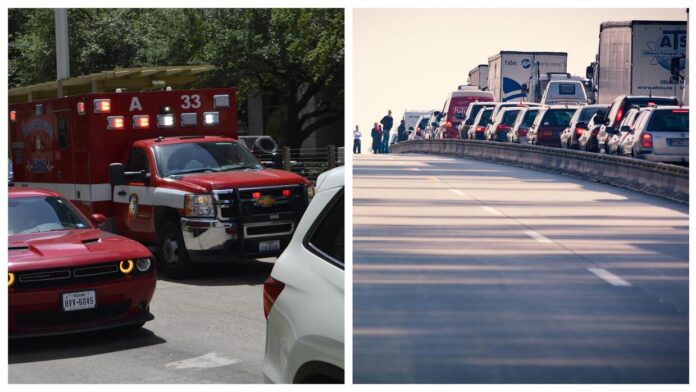 This Wednesday, October 26, an accident occurred on the I-95 highway that involved two trucks and 21 cars in a multiple collision, as reported by the New York Police Department.
The NYPD noted that the series of accidents unfolded around the 6:45 a.m. on the aforementioned motorway heading north, by the height of exit 16, in the city of New Rochelle.
"A Preliminary Investigation" the statement reads, "has determined that a tow truck spilled approximately 100 gallons of an unknown liquid substance on the road, causing extremely slippery conditions".
There are seven people injured
The spill, which occurred within a mile, caused 21 passenger cars and two trucks trailer had an accident. Seven people were injured and were taken to a local hospital with minor injuries.
Read More: Four teenagers died for doing a TikTok challenge: they stole a car and crashed (+ Images)
Also, generated heavy traffic jams, precisely at the height of the morning, which probably caused thousands of citizens to be delayed, police said.
Site cleanup was handled by New Rochelle Fire and Highway Maintenance Department. All lanes were reopened after 9:00 am.
Editorial New Electric Autos Source: Univision