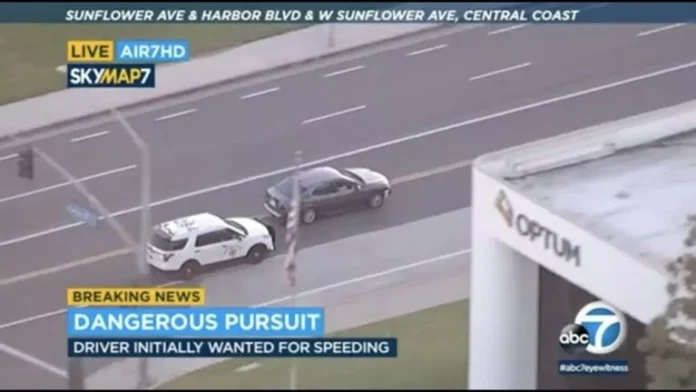 the police of California engaged in a high-speed chase that spanned multiple counties and multiple roads. This would come to an end without injuries, after a perfect PIT maneuver.
The suspect involved in this pursuit was wanted by speeding on the freeway 710 on the street Anaheim in Long Beach, California. Rather than face a possible fine, he decided to see if he could lose the police in his Toyota Avalon.
Read More: Shocking chase in Miami includes 40 police cars, 2 helicopters and the suspect in a Tesla ends up near Dadeland Mall (+Videos)
At one point around 5:00 p.m. Thursday, police converged on the driver, but he continued through Westminster, Huntington Beach and Newport Beach on Pacific Coast Highway.
During his getaway attempt, the vehicle sustained damage to the front and rear bumpers, as well as an impact from a failed PIT attempt to the driver's side rear panel.
The police came to the Costa Mesa, where the police carried out an effective PIT maneuver. Subject immediately surrendered.
The authorities have not yet offered official information about the suspect and the charges he faces for this crime.
It is speculated that he has a pre-existing warrant or something in the car that would have increased his possibility of incarceration. He will now face a charge for evasion.

Writing New Electric Autos Source: carscoops