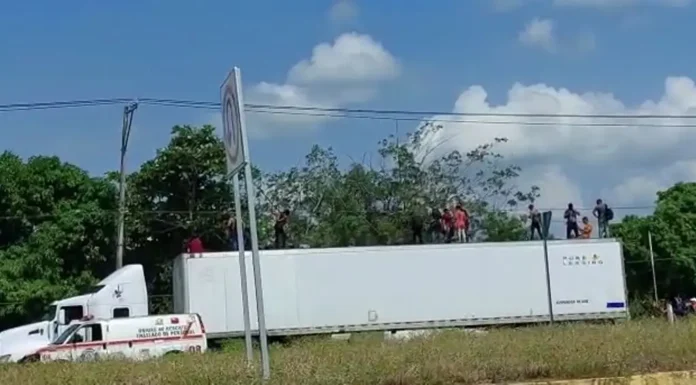 This Monday, August 31, a collision was recorded between a truck loaded with dozens of migrants and a gray sedan car, when they were driving on the highway. Veracruz-Xalapa, near the town of Tamarindo, causing the closure of the road.
Read More: MX: fatal accident in Villa Victoria leaves balance of two dead and two injured
According to the portal xeu, the trailer was transporting migrants, who ran after the incident for fear of being deported.
An operation was carried out at the scene by Firefighters, paramedics and elements of the National Guard Mexican.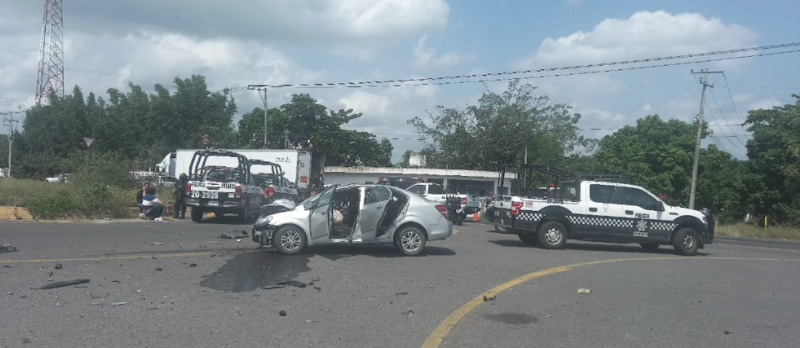 The aforementioned media indicates that the migrants were running on the road so as not to be detained by the Migration's national institute who also arrived at the scene. Images circulate on networks of migrants uploaded on the dry box to avoid being detained. So far, no injuries or deaths have been confirmed during the accident.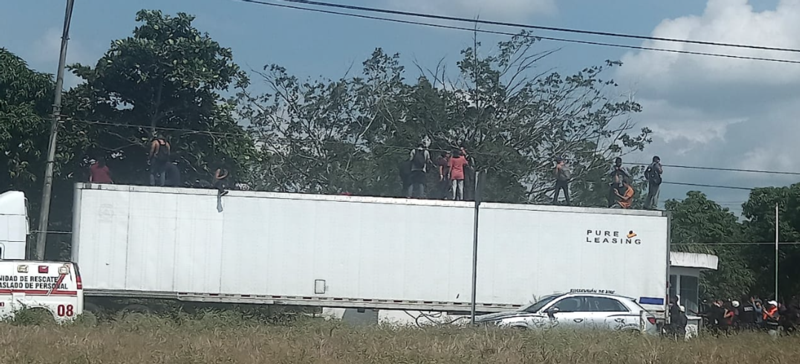 Trailer collides and they realize that it was full of migrants in Veracruz-Xalapa
👉https://t.co/xK70TRc418#XEU pic.twitter.com/0RH0iyjCZQ

— XEU News (@xeunoticias) October 31, 2022
Editorial New Electric Autos Source: XEU