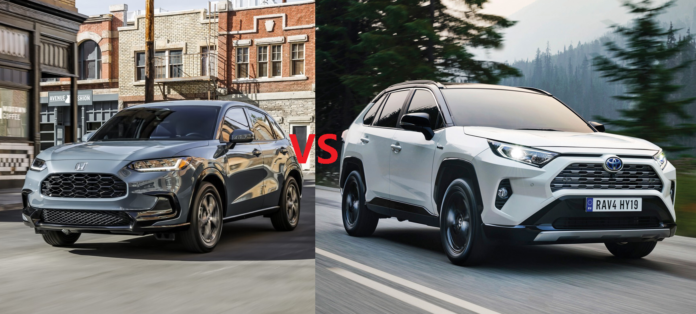 If you are interested in purchasing a Toyota RAV4 2023 or a 2023 Honda HR-Vstay until the end, because here we present a comparison so that you know which is the best crossover suv. Next we'll look at different areas like power and gas mileage, off-road and towing capabilities, passenger and cargo space, warranty coverage, and price.
RAV4 2023 vs. 2023 HR-V: Power and gas mileage
As far as power is concerned, the Toyota RAV4 2023 You provide three engine options: a 2.5-liter four-cylinder engine (203 Hp), a hybrid (219 Hp) and a plug-in hybrid with the RAV4 Prime (308 Hp). By comparison, all models 2023 Honda HR-V American-spec cars feature a 2.0-liter four-cylinder engine, making 158 hp.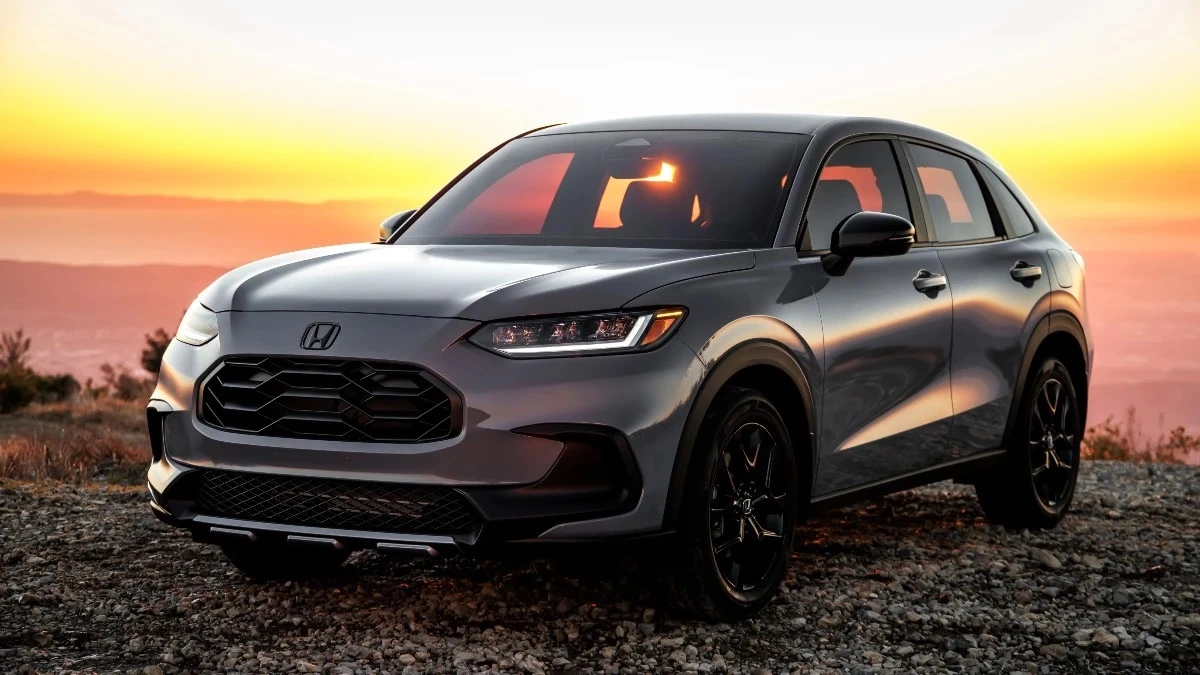 Even though he RAV4 has more powerful engine options, the HR-V it is more maneuverable. This is due to its smaller size, lighter weight and tighter turning radius.
Refering to fuel efficiencythe RAV4 has the advantage. The RAV4 fully gasoline has a fuel economy estimate of up to 30 mpg combinedMeanwhile he RAV4Hybrid reaches a consumption of up to 40 mpg combined. In addition, the RAV4 Prime plug-in hybrid has an efficiency of 94 MPGe when it's on electric mode Y 38 combined mpg in hybrid mode. By comparison, the HR-V has an estimated yield of up to 28mpg combined.
RAV4 2023 vs. 2023 HR-V: Off-Road and Towing Capabilities
On the other hand, in terms of towing the RAV4 2023 is the best choice for you. Since it has a maximum capacity of 3,500 pounds (1587.57 kilograms)Meanwhile he HR-V 2023 not rated for towing.
Both of them crossover SUV They provide a system of all wheel drive which improves traction, but the RAV4 it is best for off-road use. On the one hand, the RAV4 It has more ground clearance than the HR-V, up to 8.6 inches (21.84 cm) vs. 7.3 inches (18.54 cm). Furthermore, unlike the HR-Vthe RAV4 it has off-road models with Woodland Edition, Adventure and TRD Off-Road versions.
RAV4 2023 vs. HR-V 2023: space for passengers and cargo
Regarding space, RAV4 2023 is bigger than the HR-V 2023, so it results in a larger interior space. Have a total volume of passengers of 98.9 ft3 (2.80 m2) and a maximum capacity of burden of 69.8 ft3 (1.98 m2). By comparison, the HR-V has a total volume of passengers of 98.7 ft3 (2.79 m2) and a maximum capacity of 66.8 ft3 (1.89 m2) load.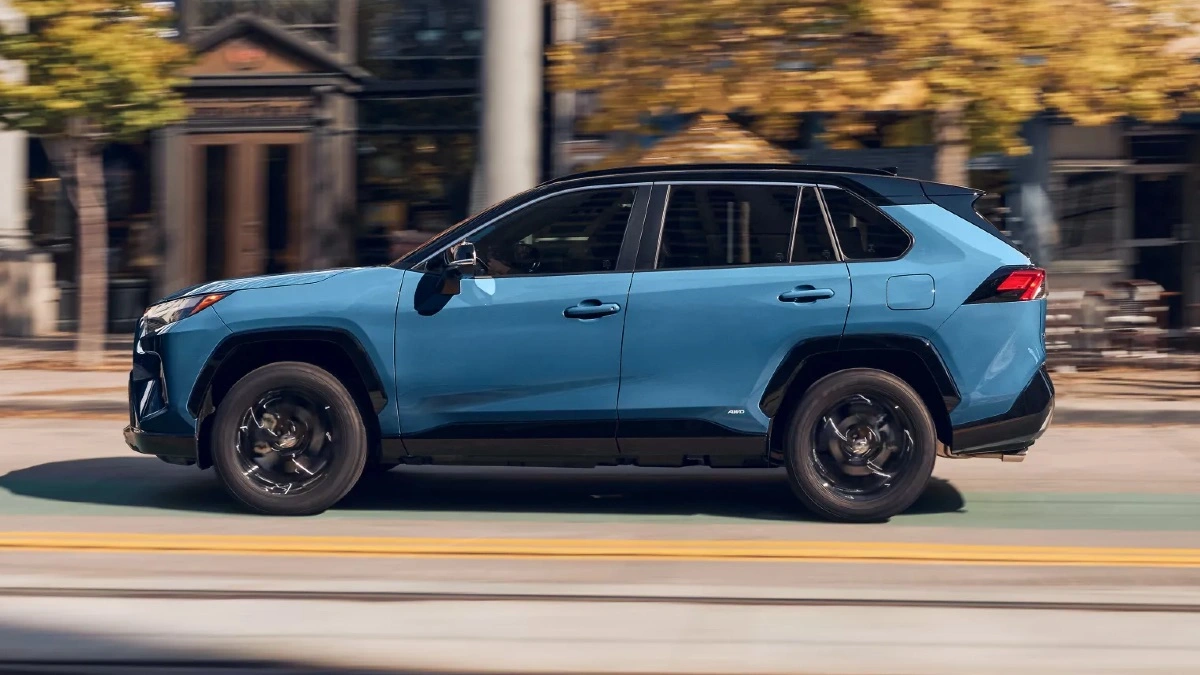 RAV4 2023 vs. HR-V 2023: warranty coverage and price
For warranty coverage, both the RAV4 As the HR-V they have one 3-year/36,000-mile basic warranty and a 5-year/60,000-mile powertrain warranty. Also, both crossover SUV offer free maintenancewith a 2-year/25,000-mile (40,233.6 km) plan for the RAV4 and a 2-year/24,000-mile plan (38624.256) for the HR-V.
Finally, as regards the initial price, the HR-V 2023 begin from $23,650 MSRP for LX version up to $27,450 MSRP for the EX-L version.
While, Toyota has not officially provided pricing information. However, it is expected that the RAV4 2023 cost a little more than the 2022 version. For reference, the starting price of the RAV4 2022 it varies from $26,975 MSRP for LE version up to $43,625 MSRP for RAV4 Prime XSE version.
Toyota RAV4 2023vs. Honda HR-V 2023: What is the best crossover suv?
This comparison allows us to know the advantages between the Toyota RAV4 2023 and the 2023 Honda HR-V, and as could be seen, the RAV4 is the winner of this round with more advantages. Overall, it scores points for: most powerful engines, fuel economy, off-road capabilities, towing, and interior space. On the contrary, the HR-V 2023 It has the advantage of maneuverability and a lower price, but if cost isn't your top priority, you'd be better off going with the RAV4 as your new crossover SUV.
IT MAY INTEREST YOU:
The best 5 SUV Quality-price!

The best deals on new vehicles in the USA (November 2022)

Toyota Corolla Cross vs. Mazda CX-30 2023: Which is the best crossover?
Font: biscuit