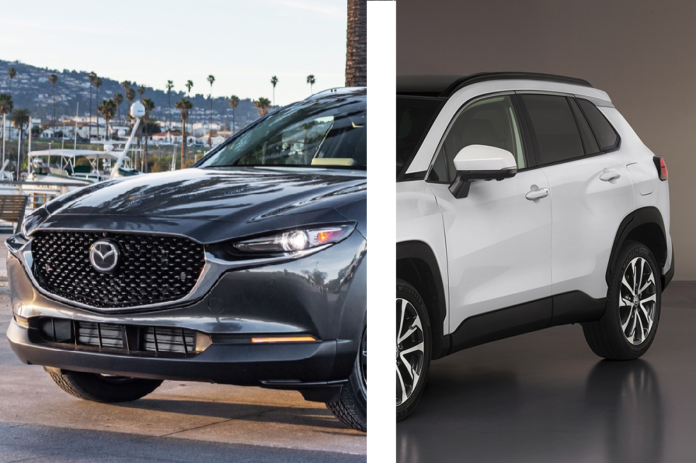 If you are interested in purchasing a crossover SUVand there is a battle between choosing the new Toyota Corolla Cross 2023 or the Mazda CX-30 2023, we bring you a comparison so that you have things clearer when choosing. We share information about various areas such as performance and fuel consumption; off-road and towing capabilities; space for passengers and cargo; warranty coverage, reliability and security; besides of course, the price of the corolla cross and the CX-30 2023. So if you want to know which is the best crossover, read on to find out.
Corolla Cross vs. 2023 CX-30: Performance and fuel consumption
First, when it comes to performance, the Mazda CX-30 2023 takes the points with a higher base engine power and maximum power than the Toyota Corolla Cross 2023. And it is that, among the engines that it offers are a 2.5 liter four cylinder (191 Hp) and a turbocharged 2.5-liter four-cylinder (250hp). By comparison, the corolla cross offers an engine 2.0 liter four cylinder (169 Hp) and one hybrid (194 hp).
However, in regards to fuel efficiencythe corolla cross has the advantage. Since the fully gasoline powered gets estimated fuel consumption up to 32mpg (7.35l/100km) combined, and the Hybrid model has a fuel economy of up to 37 mpg (6.36l/100km) combined. By comparison, the CX-30 has an estimated yield of up to 29 mpg (8.11l/100km) combined.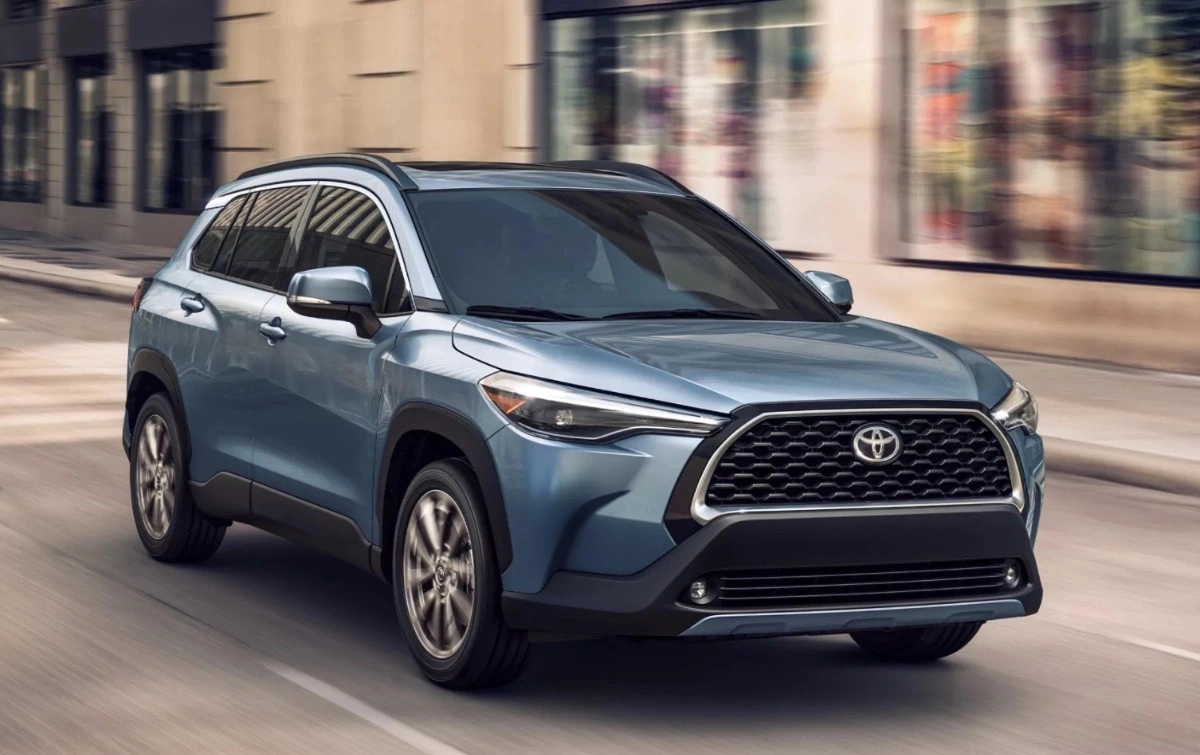 Corolla Cross vs. 2023 CX-30: Off-Road and Towing Capabilities
On the other hand, when it comes to off-road capabilities the corolla cross and the CX-30 are equated. Both of them crossovers They provide a system of all wheel drive that improves traction and have similar ground clearance, with up to 8.1 inches for the Corolla Cross and up to 8.0 inches for the CX-30.
Meanwhile, the CX-30 2023 can tow more than Corolla Cross 2023since its maximum capacity is 2,000 pounds (907.18 kilograms)in front of the 1,500 lbs. (680.39 Kg) of the Corolla Cross.
Corolla Cross vs. CX-30 2023: room for passengers and cargo
The Cross it's a little larger that he CX-30Therefore, it has more interior space. It has a total passenger volume of 95 cubic feet (2.69 square meters) and a maximum cargo capacity of 66.8 ft3 (1.89 m2). By comparison, the CX-30 allows a passenger volume of 94.1 ft3 (2.66 m2) and a maximum cargo capacity of 45.2 ft3 (1.28 m2).
However, the CX-30 cabin is more luxurious than that of corolla crosswith superior quality that one would not expect from a conventional crossover SUV.
Corolla Cross vs. CX-30 2023: Warranty coverage, reliability and safety
In the warranty coverage, both the corolla cross As the CX-30 are backed by a 3-year/36,000-mile basic warranty and a 5-year/60,000-mile powertrain warranty. However, unlike the CX-30the corolla cross have a free maintenance planwith two years or 25,000 miles (40233.6 km) of coverage.
Additionally, the Corolla Cross is more reliable that he CX-30with a JD Power reliability rating of 82/100 compared to the Mazda's 61/100.
When it comes to safety, you can rest assured that both crossovers are safe vehicles. For the prior year model, both crossover SUVs earned the IIHS Top Safety Pick+ Awardwhich is the highest rating possible from the IIHS.
2023 Corolla Cross vs CX-30: Price
Of course, something that can surely play into your choice to acquire one or the other is its price, but you should not worry so much because there is not a big difference. The 2023 CX-30 starting price varies between $22,950 for base version up to $35,400 MSRP for Turbo Premium Plus version.
For his part, the Corolla Cross 2023, official pricing information is not yet available. However, also considering that Toyota will raise pricesit is expected to cost a little more than the 2022 version. It is worth mentioning that the 2022 Corolla Cross starting price varies from $22,445 for version L up to $26,575 MSRP for the XLE version. So they shouldn't be that far apart.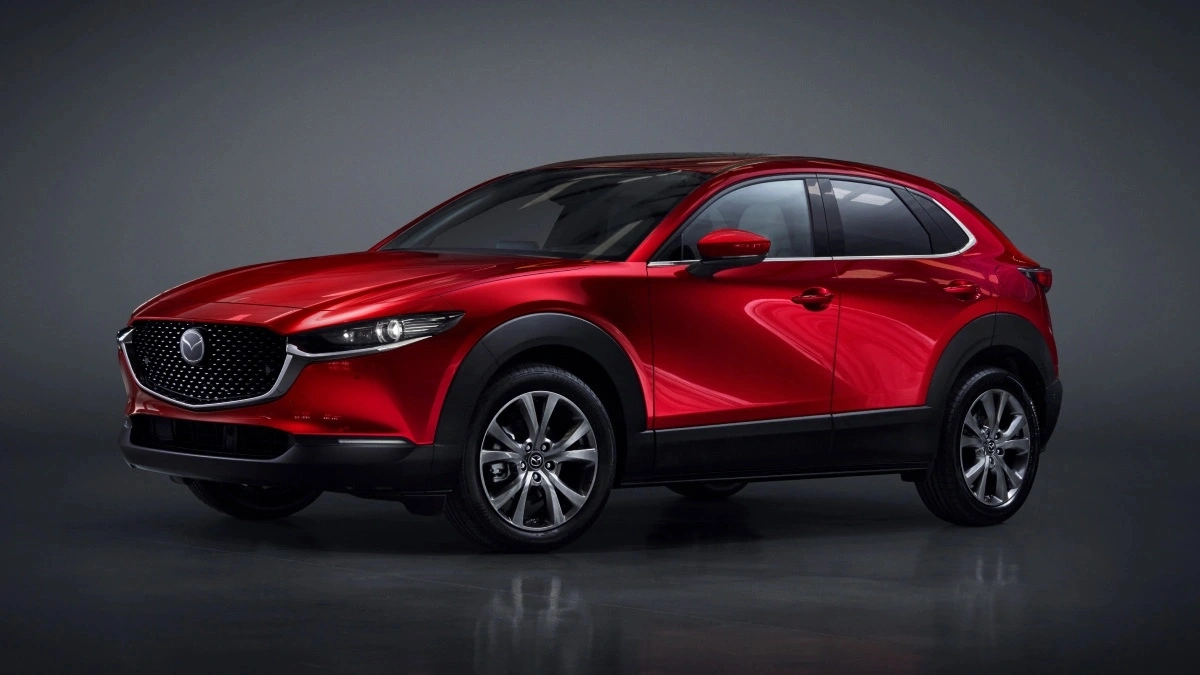 Toyota Corolla Cross vs. Mazda CX-30 2023: Which is the best crossover?
After all this, you may have already drawn your own conclusions, but if you still want to know Which is the best between Toyota Corolla Cross 2023 and the Mazda CX-30 2023each crossover SUV has several advantages in its favor.
The Corolla Cross 2023, gains in fuel efficiency, passenger and cargo space, free maintenance plan and reliability. On the contrary, the CX-30 2023 it has a more powerful drivetrain, better towing capacity and a more luxurious cabin.
So, of course, it depends on your priorities, but if speed or luxury are not your main concern, you could easily go for the Corolla Cross 2023, a vehicle that is quite complete in each category. In addition, it offers you a good guarantee and safety, having the same, a comfortable cabin and a motor train that will allow you to move without problems.
IT MAY INTEREST YOU:
The best 5 SUV Quality-price!

The 20 best hybrid cars of 2022

Ford VS Toyota Which is better?
Font: biscuit