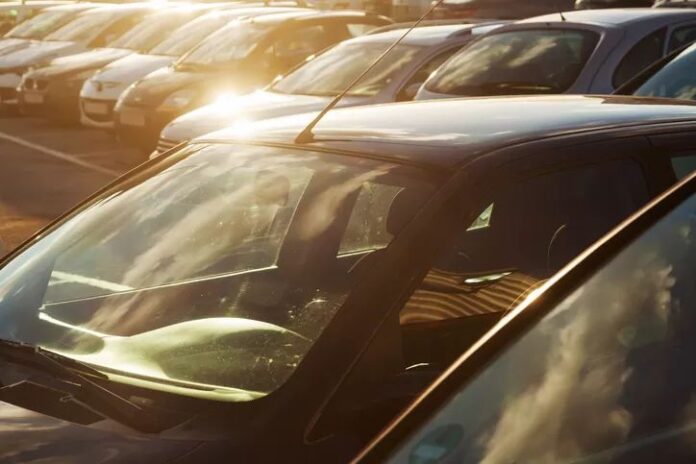 IF you are the owner of a car, you surely want to take care of it, so knowing what the best wax to protect it from the sun is essential.
What is the best wax to protect a vehicle from the sun's rays?
When summer arrives, the heat is stronger and the ultraviolet rays settle more in the paint of our cars. Watching a vehicle shine under the sun's rays is beautiful but nothing is more damaging to its bodywork. Damage from ultraviolet rays is seen over time on the body of cars, so you have to take your precautions.
See also: 6 Best water pressure machines to wash cars (review 2023)
Car paint is exposed daily to radiation from the sun, which is why applying certain protective products is essential for the paint to last in perfect condition for longer.
Even when the sun is not as bright, ultraviolet rays are powerful enough to discolor paint while its molecules are broken down by radiation attacks.
The sun's rays break down the color finish and leave the paint susceptible to further damage. Along with the sun comes heat that is absorbed and stored in the metal of the car causing the paint tone to fade.
This continuous direct exposure to sunlight is reduced by parking the car in the shade, in a garage or under a solarium. However, you cannot hide your car all your life, so using some products that can protect it from ultraviolet rays is the most convenient.
Wax to protect car paint from ultraviolet rays
The best way is to use a car wax with ultraviolet (UV) protection. The sun's rays continuously deteriorate the paint on the body of a car. The best way to protect it is by applying a protective wax from ultraviolet rays that prevents the sun's radiation from mistreating the paint until it deteriorates.
You can use a wax designed to prevent damage from the sun's rays. A polymer sealer that will form the hard reflective layer to prevent paint fading.
You can also combine certain products to protect your car's finish from solar radiation.
Optimum Car Wax UV Protection
Let's start with a well-known brand that offers superior UV protection. Blended into its powerful protective layer are UVA and UVB absorbers to, "absorb" the sun's rays effectively and avoid constant damage to the paint on the car.
A unique combination of carnauba wax and modern polymers provides extraordinary shine and protection to your car's paint finish.
With Carnauba wax that extracts the shine from the paint and polymers that are applied to the paint surface to provide long-lasting protection from the sun's radiation, you can be sure that your car will be well protected for longer.
The extra polymers in this wax make it thicker than other products and more difficult to set and polish, but it's a price you pay for protecting your car's paint.
Even with its thicker shape, it won't tarnish on any black plastic edges you might come in contact with while applying it.
Prolonged and effective protective coating against UV rays

Adheres with paint for added protection

No waste on black plastic

lasting shine
You may also be interested best car covers
Gtechniq C2v3 Car Wax with UV Protection
Another Car Wax with ultraviolet protection is wax Gtechniq C23v. It has an advanced formula of monomolecular technology that provides optimal protection against the sun's rays.
This protection is achieved through the performance of nanometer-scale composite materials and extreme testing. Gtechniq is based on "monolecular technology".
Initially developed in the Old Continent, it is now available throughout the United States to provide protection against the harsh rays of the sun in summer.
In less than ten minutes you will have waxed and polished your car, making it easy to apply and remove.
Protection with this type of coating lasts about eight months, making it an easy, practical and effective solution to protect your car's paint.
However, high-quality results and easy on/off application come at a price. A price that tips this spray wax product on the scales.
But as the saying goes "You get what you pay for"so its price is well worth it.
Quick and easy application

super extended longevity

Superior UV Protection

Good value despite the higher price
Adams UV Car Wax with UV Protection
Here we have an interesting kit that offers real ultraviolet protection with its exclusive patent pending technology that allows your car to shine in the sunlight with the guarantee of maximum protection against radiation. The application of this wax offers a beading effect on the surface of the ato for 6 to 8 months after application.
The product can be layered if desired and each layer can be checked under a UV light ensuring full and efficient coverage. The manufacturer recommends not putting more than three coats of wax on your car's paint.
Another unique feature is the "Ceramic Gloss Technology"which is a crystalline form of optical brightener which absorbs energy and emits light.
The price of this wax is high but its results are excellent, so do not skimp when buying products that do work.
Best UV Protection Car Wax Conclusion
The key to prevent the sun's rays from deteriorating your car's paint is to apply the best protection.
Evaluating the weather conditions and your car and the benefits of protective products is best before opting for a specific one. Every time you apply a coat of wax, use a good routine about to wax your car, this will ensure that the surface is properly prepared for maximum interaction with the UV protection wax, do not apply more than three coats of the product.
If you polish your car correctly when selling your car, you will be able to receive profits, since the bodywork is the most evaluated when it comes to selling a car.

Writing by Gossipvehicle