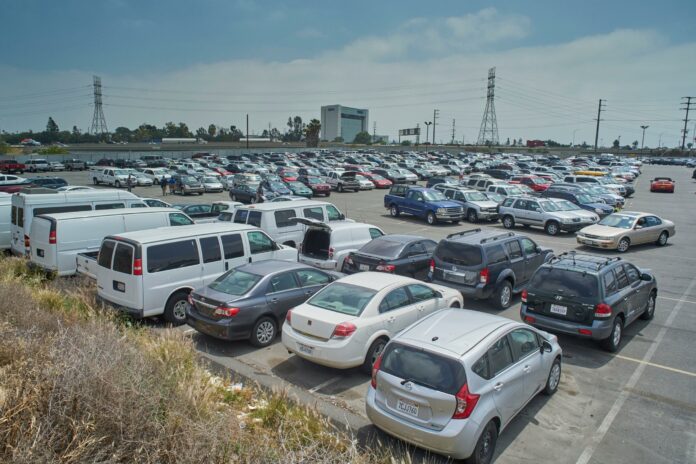 In our analysis of the car auctions in the United Stateswe continue searching and analyzing, now it is the turn of los angeles in Californiathe city with the largest number of Latinos in the US and, like houstonIt is also convenient due to its proximity to the border, for those interested in import cars to Mexico.
When you buy a car in a car auction in los angeles, can cost anywhere from $2,000 to over $10,000. Of course, the Yonkers They will be priced on the lower end, but you can still pick up some pretty decent vehicles at auctions.
Because of this, you may be considering this option instead of buying directly from a dealer. This makes it a great option whether you are buying for personal use or to sell.
Top 12 Auto Auctions in Los Angeles
1. -Hollywood Tow Service (Hollywood Towing Services)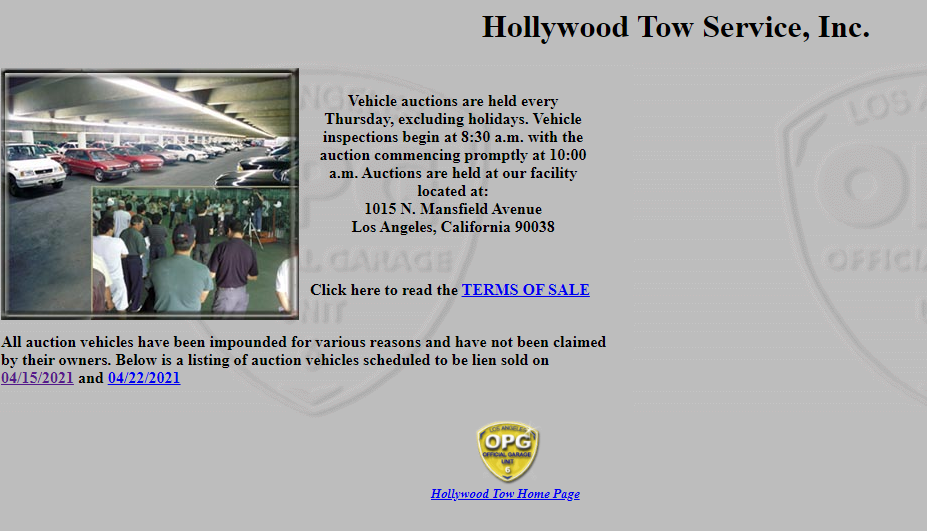 Vehicle auctions are held every Thursday, excluding holidays. Vehicle inspections begin at 8:30 in the morning. And the auction starts promptly at 10:00 am. All of the cars up for auction have been impounded for various reasons and have not been claimed by their owners. Auto auctions are held at the following location:
Address: 1015 N Mansfield Dim, Los Angeles, California 90038
In his web page hollywoodtow.com they update the link that takes you to the next auctions where you can see the list of vehicles that will be auctioned
2.- Auctions in the garages of the Los Angeles Police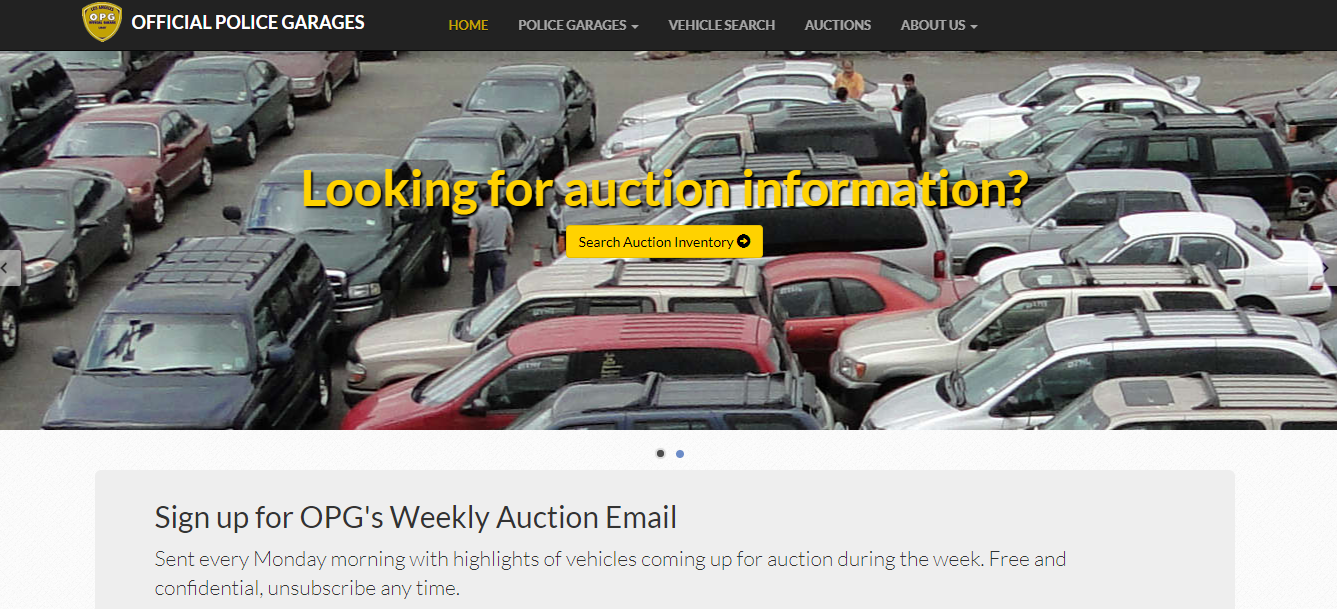 The 18 Official Police Garages (OPG) in the City of Los Angeles also hold car auctions. Auctions are open to the public. All vehicles are sold "AS IS, WHERE IS" which means "AS IS, WHERE IS" and with all faults. It does not offer a guarantee or refunds. Vehicles are sold in an open competitive auction. The highest bidder will be the winner and the buyer. On the other hand, they explain that the auctioneer reserves the right to reject any offer or stop the sale of a vehicle. In case of dispute, the auctioneer's decision will be final.
Rules and Regulations for Participating in Los Angeles Police Garage Auctions:
Preview viewing hours vary – see individual OPG.
You must have a valid driver's license or valid state ID card with date of birth.
Pre-inspection of vehicles is not permitted prior to the day of sale.
Pets are not allowed (except guide dogs).
Sandals and open shoes are not allowed.
Accepted forms of payment vary. Check with the individual OPG.
Purchased vehicles must be paid for on the day of sale.
Anyone who takes ownership of a vehicle will be subject to search and prosecution.
You can also see more: Auction of cars taken away by the police
3.- Riteway Car Donation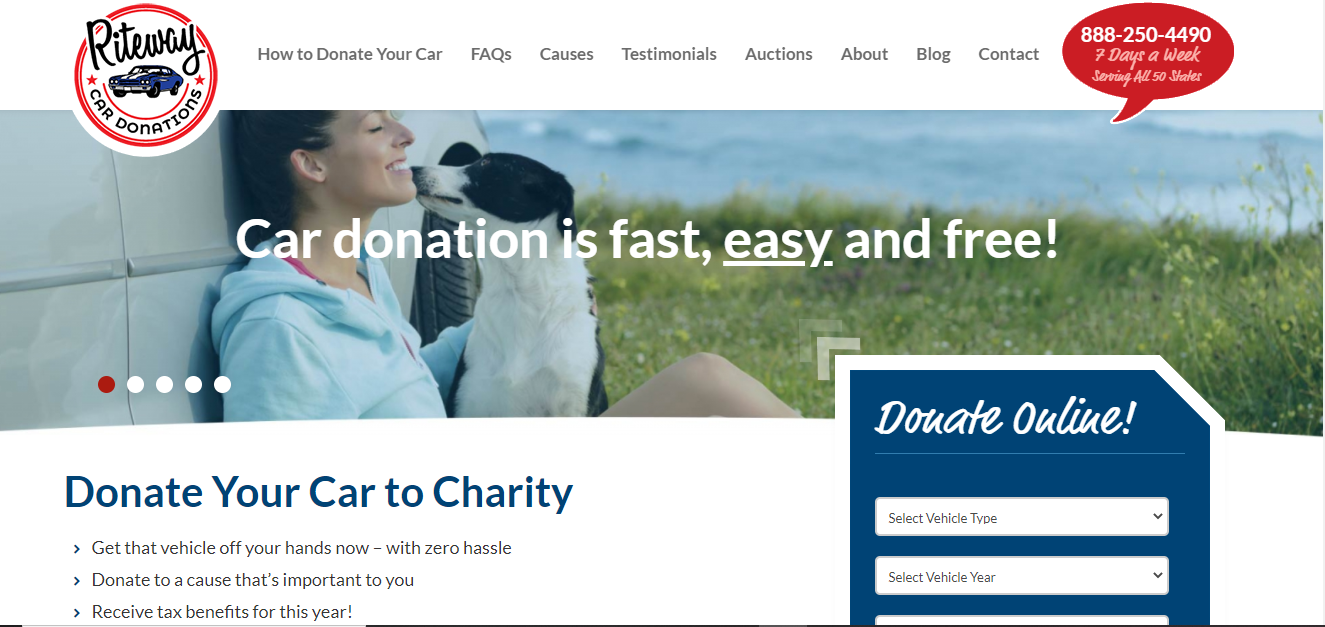 Riteway receives the cars as donations and then they auction them off, which are held every Wednesday at 10 am. Gates open at 8:30 am for vehicle viewing. Each bidder must agree to the contractual terms of sale, which can be found on the auction site or emailed to you upon request.
Address: Riteway Car Donations
9723 Glenoaks Blvd
Sun Valley, CA 91352
(888) 250-4490 phone
4.- Copart Car Auction, Los Angeles, California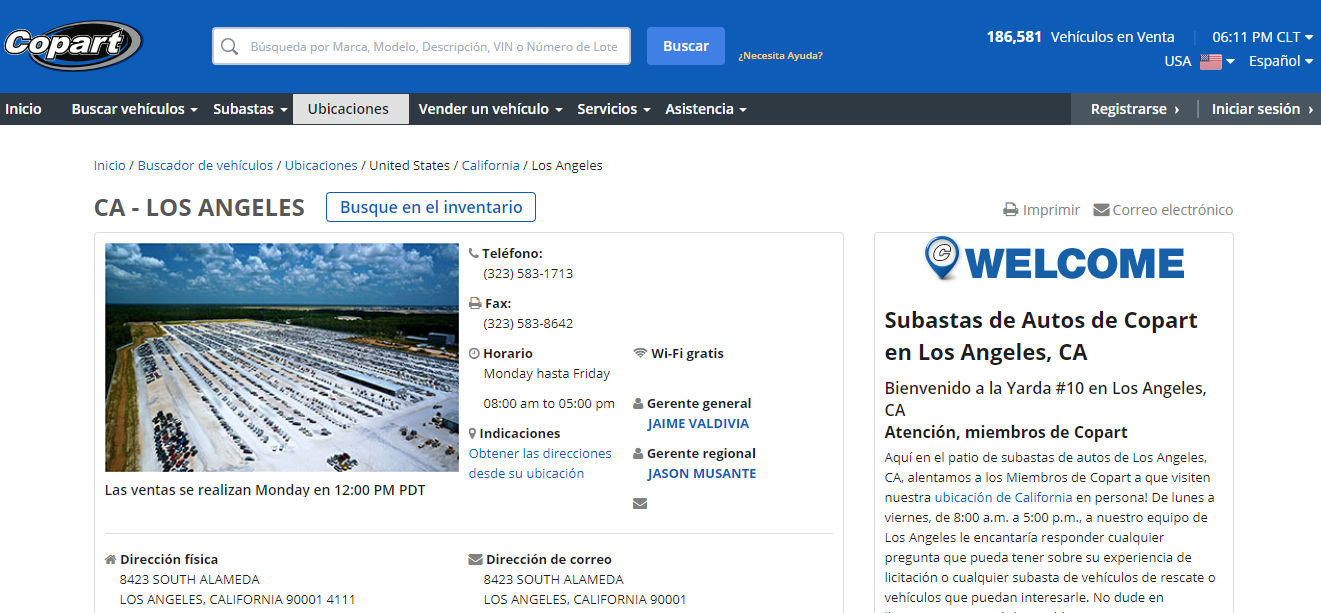 Copart is one of the largest auto auction dealers in the world present in 11 countries and with more than 200 locations and one of those is in Los Angeles California, its offices are open to the public Monday through Friday from 8:00 a.m. am to 5:00 pm for any questions. However, in order to participate in the auctions you must have California auction license. The majority of cars auctioned at Copart are salvage title vehicles, repossessed, wrecked or rebuilt cars, and other vehicles with some history of damage. Gets the cars from car insurance companies and financial institutions, among others.
Copart Los Angeles Address:
8423 SOUTH ALAMEDA
LOS ANGELES, CALIFORNIA 90001 4111
5.- AutoNation Auto Auction Los Angeles, California
AutoNation Auto Auction is one of the leading sources of vehicles for wholesale buyers in Southern California. Regarded as the EXCLUSIVE home of all dealership businesses in the AutoNation Western Region (South/North California, Nevada, Arizona, and Washington).
Contact: AUTONATION AUTO AUCTION – LOS ANGELES
777 W. 190th Street
Gardena, CA 90248
Email: [email protected] Number
toll free: (855) 904-ANAA (2622) Telephone: (310) 380.4686 Fax: (310) 380.4672
6.-

SCA Auctions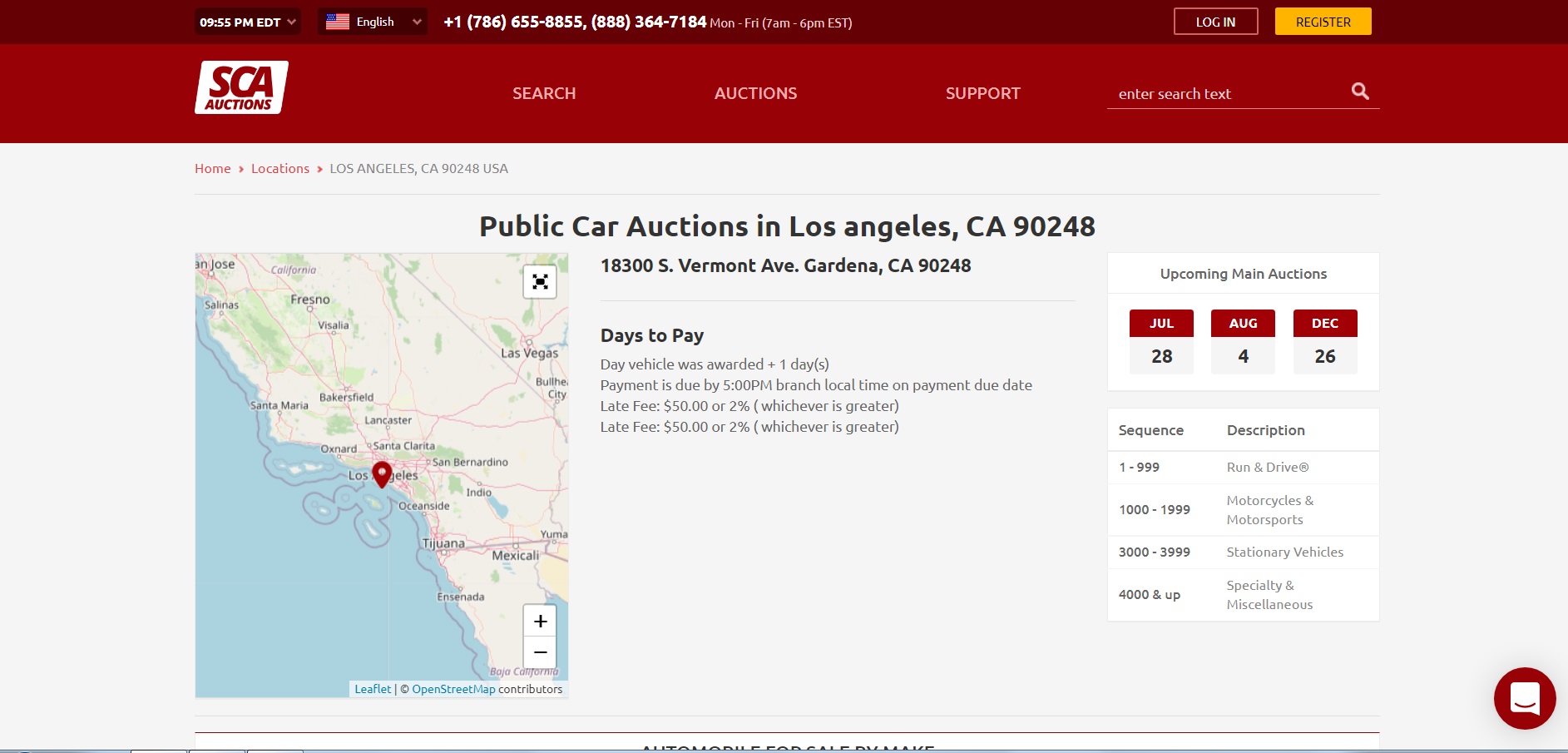 SCA is one of the leaders in the US auto insurance auction industry, with 170 locations across the country. They obtain the vehicles from a variety of sources, as they work with insurance companies, dealerships, car rental companies, independent sellers and leasing companies. On the website it is possible to make an offer either by pre-bid or live anytime and anywhere. To participate in the auctions you must register and be a member. Here it is possible to get classic cars, new ones, different models of trucks and also exotic models.
Address: 18300 S. Vermont Ave. Gardena
Customer service schedule: Monday to Friday from 7 am to 6 pm
7.-

Auto Auction Mall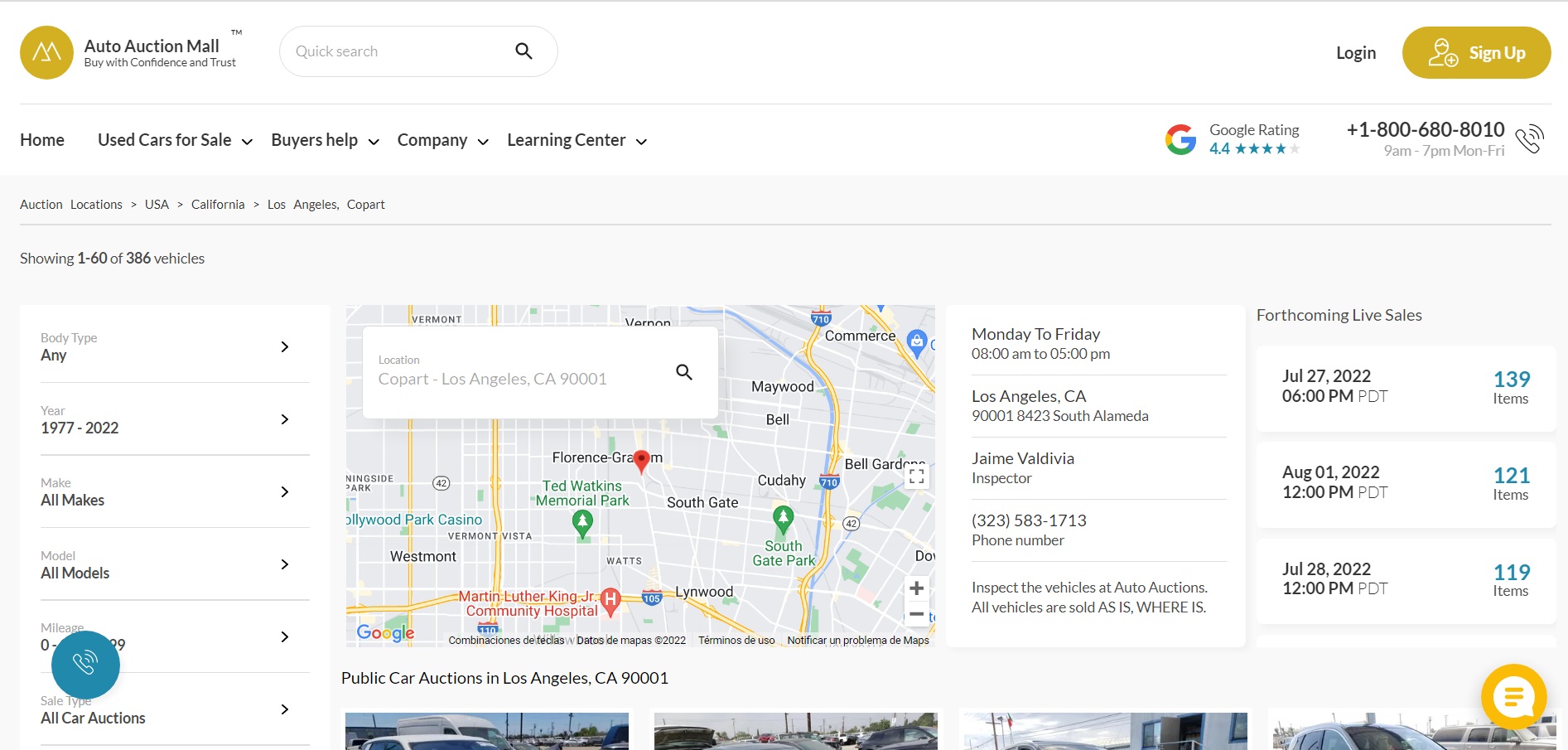 Auto Auction Mall provides dealer level access to all major vehicle auction houses used, salvage and insurance in the United States without the need for a license. Through the portal of this company it is possible to buy, finance and arrange vehicle shipments.
Address: they do not have facilities open to the public since they are intermediaries with other auctions
Customer service schedule: Monday to Friday from 9 am to 7 pm by phone
8.-

IAA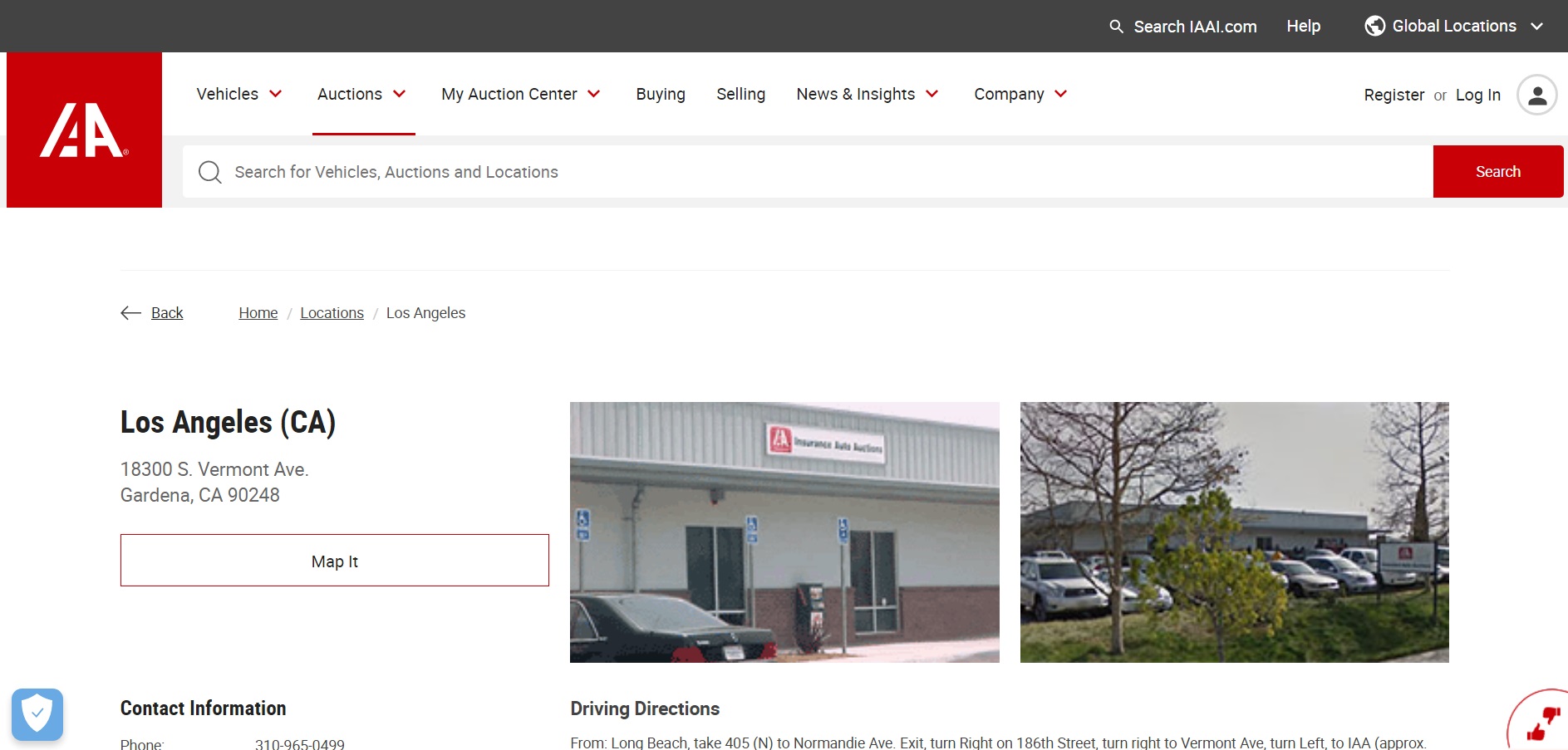 IAA (Insurance Auto Auctions) is a global digital marketplace leader connecting vehicle buyers and sellers. This company's platform facilitates the marketing and sale of total loss, damaged and low value vehicles.
Address: 18300 S. Vermont Ave. Gardena
Customer service hours: Monday to Friday from 8 am to 5 pm
9.-

Auto Auction Group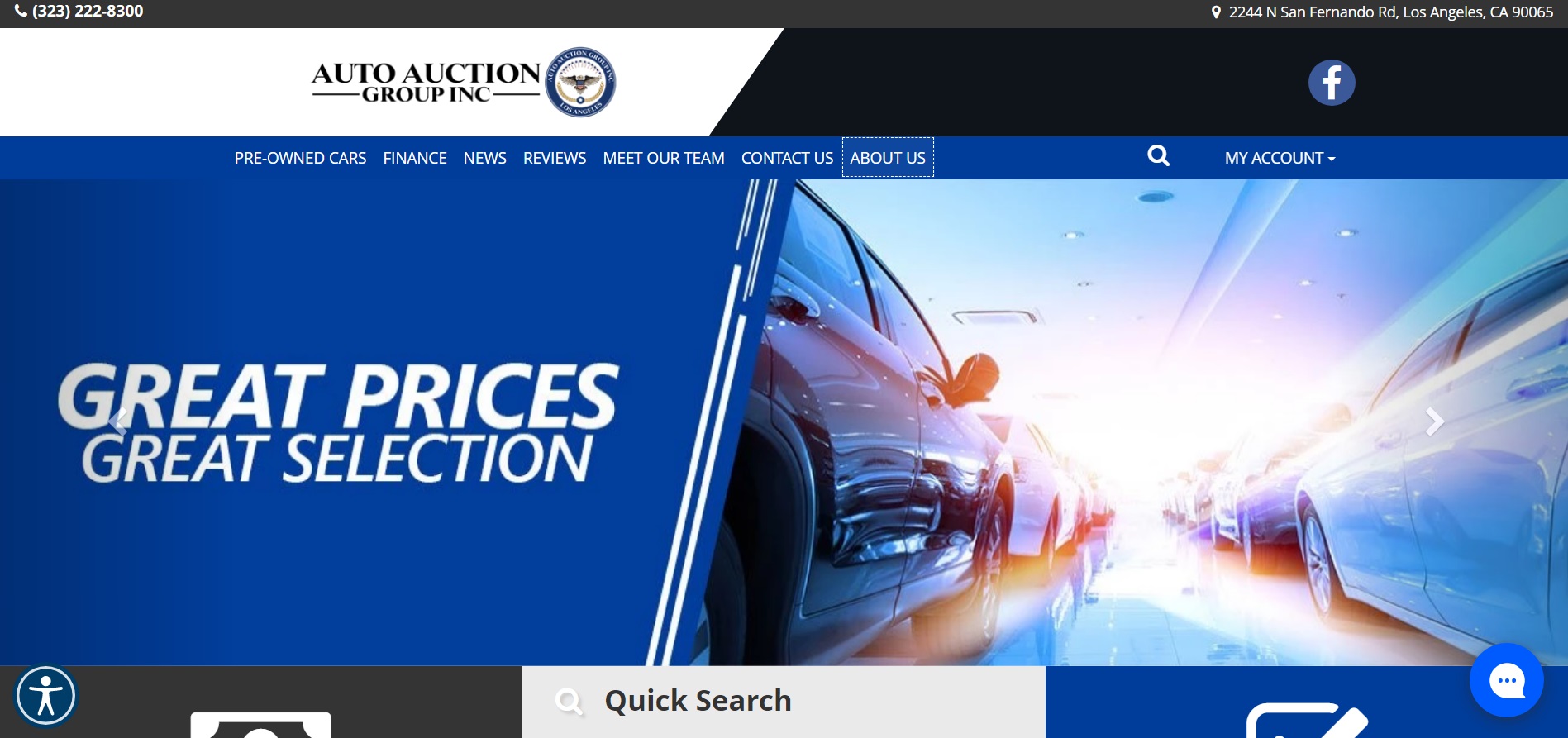 Count on selected cars in good condition. Pre-approval through the company's credit application is required to participate. They provide financial help.
Address: 2244 N San Fernando Rd. Los Angeles
Customer service hours: Monday to Saturday from 9 am to 8 pm, Sunday from 10 am to 6 pm
10.-

Public Car Auctions California
Public Car Auctions California is a auto auction directory located in the state of California. They feature public and dealer auctions, but also police auctions, bank lien auctions, trailer impound auctions, and government fleet surplus auctions. Membership is not required to view auction listings.
They do not have a physical headquarters or customer service hours. They have an app and contact forms on your website.
eleven.-

Good Buy Auto Auction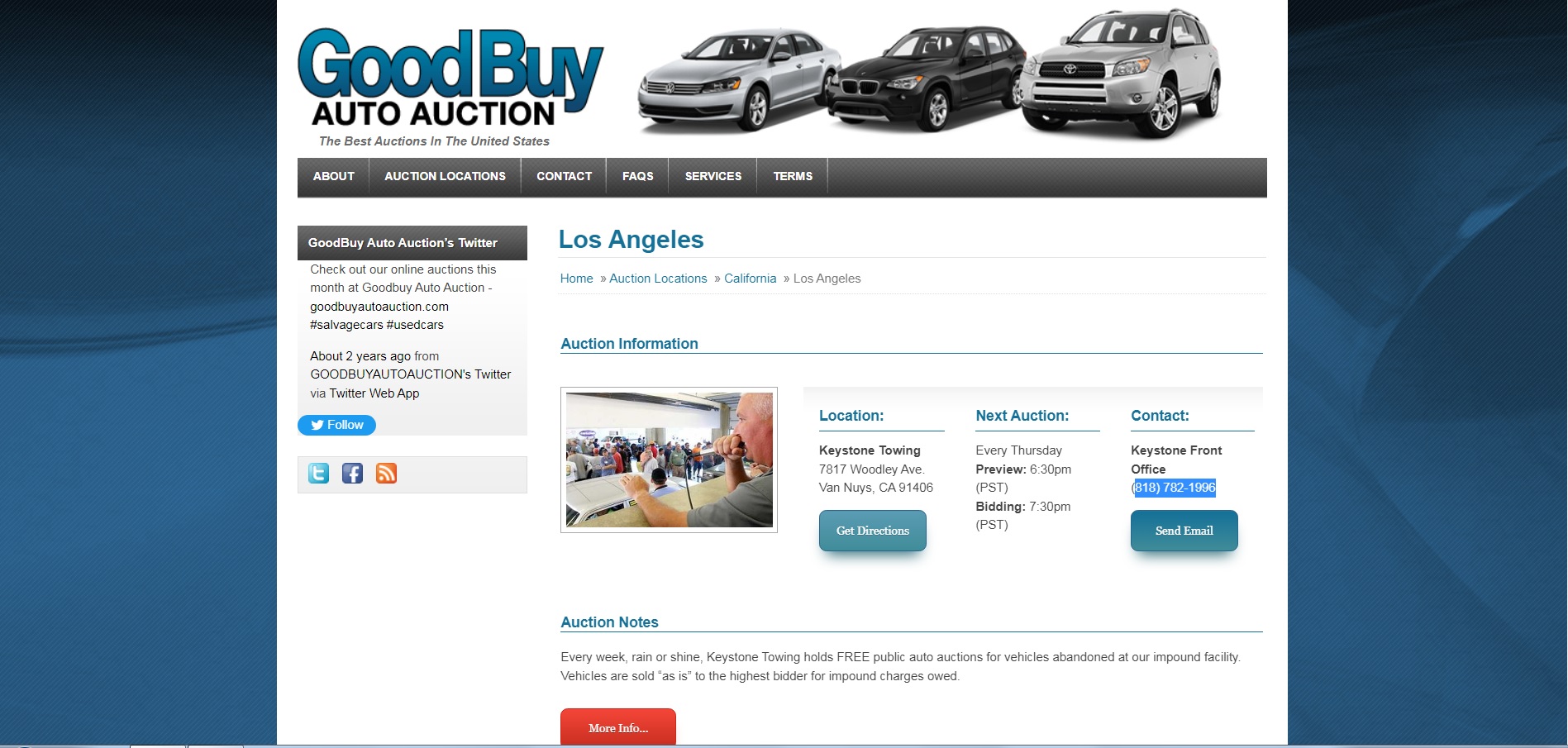 Good Buy Auto Auction specializes in selling used cars, trucks, SUVs, vans and motorcycles at public auto auctions. They specialize in abandoned vehicles that they pick up by providing towing, towing and parking services. to municipalities, local businesses and charities. At their Los Angeles headquarters they hold auctions every Thursday at 7:30 pm. Starting at 6:30 pm it is possible to review the vehicles that will be put up for sale.
Address: Keystone Towing 7817 Woodley Ave. Van Nuys
Customer service hours: by phone 818-782-1996 during office hours.
12.-

ADESA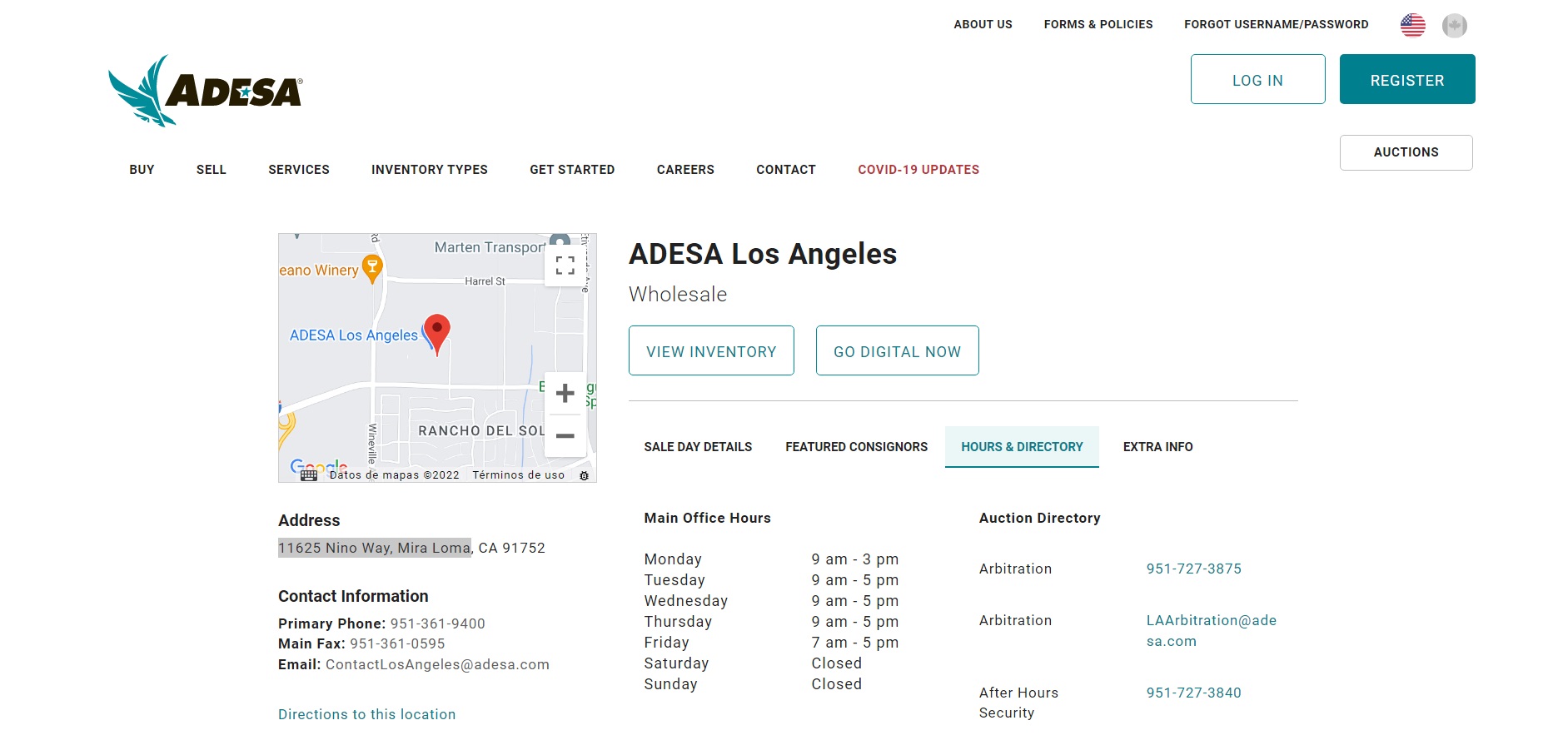 ADESA offers wholesale vehicle auction solutions to professional car buyers and sellers. The services of this company are aimed at vehicle manufacturers, rental companies, financial institutions, fleet managers, independent dealers and franchise dealers.
Address: 11625 Nino Way, Mira Hill
Customer service hours: Monday from 9 am to 3 pm, Tuesday to Thursday from 9 am to 5 pm, Friday from 7 am to 5 pm
Good luck on your investment.
Writing gossipvehiculo