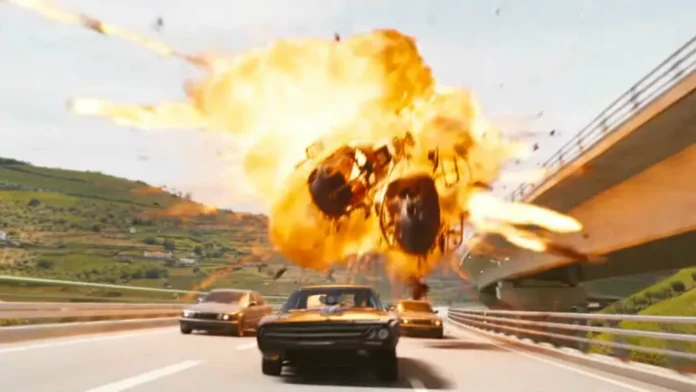 You can already see the first preview of the penultimate film of fast & furious, after being screened at a fan show in Los Angeles.
The clip is packed with action and automotive carnage, the typical combination of films in the franchise.
This trailer lasts 3:42 and focuses on a monologue by the new villain, played by Jason Momoa, who tells Dominic Toretto (Vin Diesel) about how he plans to destroy his family after losing yours.
That will be the focus of the film, which will not skimp on car stunts, fight scenes and even some drag racing. He will also return a bit to his roots with a bit of street racing.
Read More: All the Fast and Furious cars from all their movies
"You wanted to go back to the streets of Los Angeles. You wanted to get back to racing and what it feels like. You wanted to go back to the cars that made this franchise what it is", Diesel said, according to the Hollywood Reporter. "The support you have given us has allowed us to be your family".
In the video you can see several striking cars, including the Dom's Charger, as well as the new dodge charger hellcata Alfa Romeo Giulia Sprint GTa nissan z classic, Chevrolet Impala, a Porsche 911a Lamborghini Gallardo and many more.
As for the cast, there are the usual Michelle Rodríguez, Tyrese Gibbons, Ludacris, Sung Kang and the new ones Rita Moreno, Brie Larson and, of course, Jason Momoa.
The end of the road begins. Get #FASTX tickets now: https://t.co/bNomRcmhTo pic.twitter.com/C2PDt6bUxe

— The Fast Saga (@TheFastSaga) February 10, 2023
Fast X will hit the big screen on May 19.

Writing New Electric Autos Source: carscoops