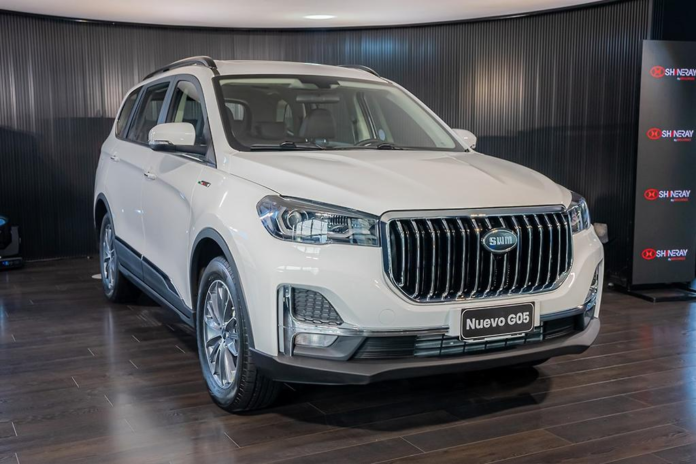 The chinese cars continue to crowd the market and on this occasion a new Chinese car brand will arrive in Chile in 2023, we are talking about Shineray. The Chinese brand is integrated into the Chilean market by the hand of Gildemesiter, number 75 in the segment of light and medium vehicles.
The firm was born in 1997 as a financial services operator, before becoming an industrial group dedicated to vehicles (motorcycles, cars, construction and agricultural machinery). Today, it sells Shineray brand cars and motorcycles as well as SWM brand cars and motorcycles, although depending on the market they can be mixed.
The new brand of Chinese cars in Chile 2023
This is because, SWM, a historic Italian motorcycle brand that was born in 1971 under the name SVVM (Sironi Vergani Vimercate Milano), which later became SWM (Speedy Working Motors). It was bought a few years ago by Shineray and is used to sell motorcycles and cars in Europe.
Actually, the model with the brand that arrives in Chile, the G05 PRO, is really a SWM marketed under Shineray by Brilliance.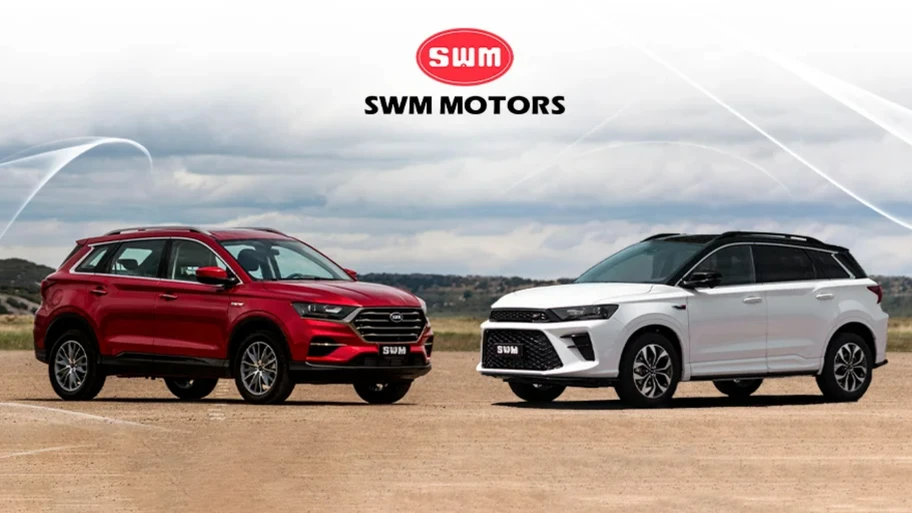 The term "Shineray by Brilliance" is due to the fact that since 2012 there has been a joint venture or association between both manufacturers called "Brilliance Shineray Chongqing Automobile Co.", which is in charge of producing the light vans sold in Chile as well as Shineray vehicles. . However, Brilliance filed for bankruptcy in early 2022, so the joint venture operations ended up being taken over by Shineray.
Although, it is worth mentioning, Shineray will take on its own entity in the second half of the year, when new models are launched, leaving Brilliance as a brand of light commercial vehicles exclusively.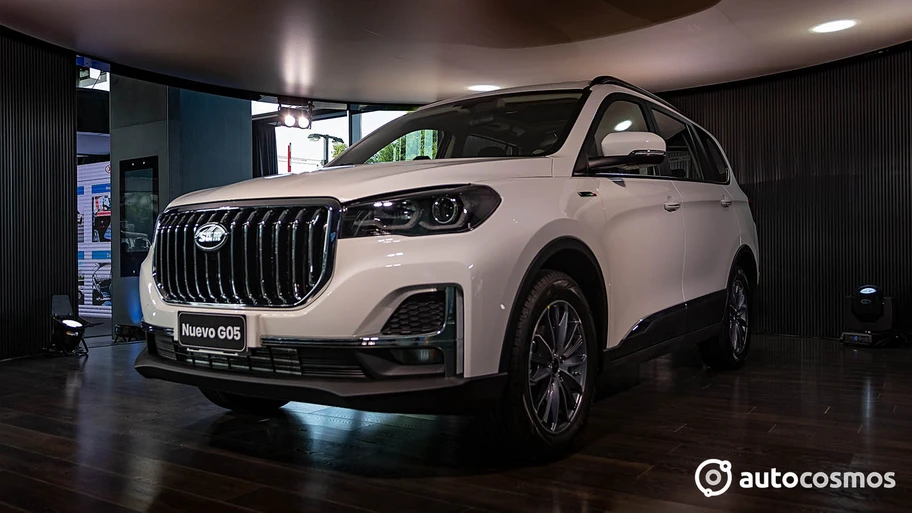 IT MAY INTEREST YOU:
The 5 cheapest SUVs in Chile 2023

The new and revolutionary that BMW will bring to its 2023 cars in Chile
The Shineray G05 PRO, the truck of the Chinese brand that arrives in Chile this 2023
Now, the brand has debuted a 7-passenger SUV called G05 PRO, which is produced in Chongqing, China. It will be available in two versions differentiated by the motor train and some equipment items.
The G05 PRO will enter a segment where both models of the same origin and the Chery Tiggo 8 and the Changan CX70as well as models of traditional brands such as the toyota rush and the Suzuki XL7.
According to Shineray executives, this segment represents about 2,000 units per month, aspiring to sell about 150.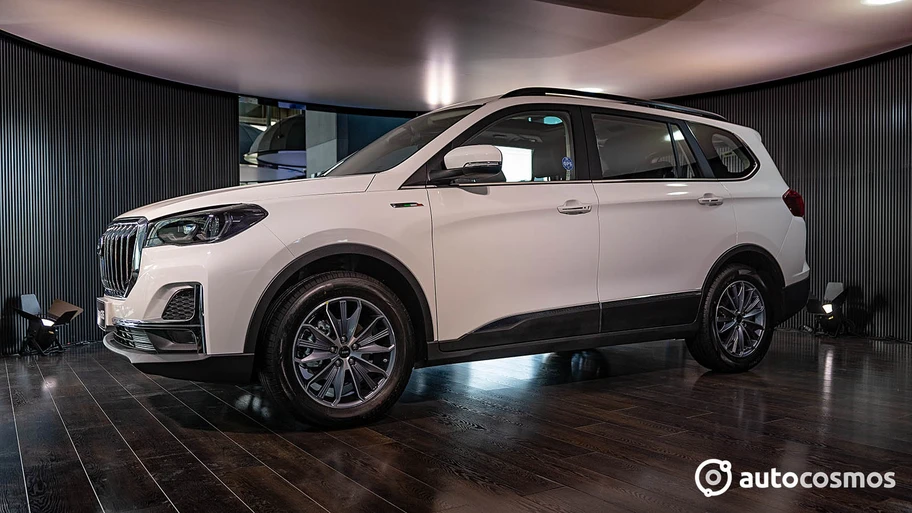 The Chinese van measures 4.75 m long, 1.86 m wide, 1.78 m high and has a wheelbase of 2.75 m, as well as a boot with a capacity of 230 / 660 / 1,920 liters (folding down the seats). The G05 PRO has little to stand out, looking like a conventional SUV with many elements common to its origin, despite the fact that its design is made in Italy.
It is worth mentioning that the G05 Pro sports a huge front grille with chrome edges and bars, halogen lights with LED profiles for daytime running lights, a lot of protective plastic in the low areas, as well as 17 or 18-inch alloy wheels and roof bars.
Interior and safety of the new G05 PRO
In its cabin, a mixture of materials such as metal and wood similes, soft-touch plastics and others of discreet quality stand out. Of course, its greatest attraction is that it is a SUV with three rows of seats, with a 2+3+2 arrangement, and easy access with a single movement. All seats have three-point seat belts.
It comes standard with eco leather upholstery, multifunction steering wheel, keyless system with ignition button, electric and heated exterior mirrors, electric windows, on-board computer, climate control, 7″ digital cluster, 12″ vertical multifunction screen and bluetooth connection.
On top of this, the Luxury version adds a panoramic roof, electrically folding exterior mirrors, a heated leather-wrapped steering wheel, an electrically adjustable driver's seat and 18″ rim wheels.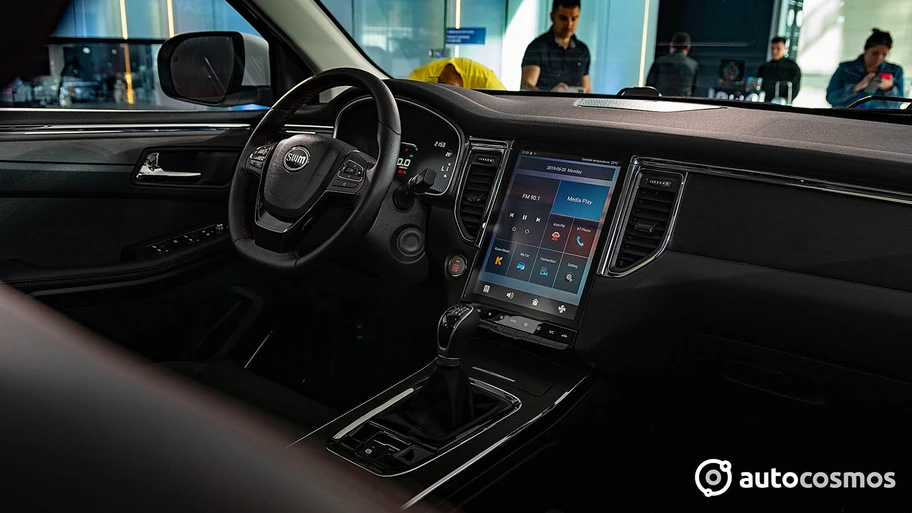 On the safety side, it has front airbags, ABS brakes with EBD, isofix anchors, traction and stability control, tire pressure monitor, reversing camera, EV handbrake and hill start assistant.
Motorization and prices of the G05 PRO 2023 in Chile
Regarding the engine, shineray will offer the G05 PRO with two gasoline engines four-cylinder in its offer, both meet the Euro 6 emission standard.
Thus, the Elite version incorporates an aspirated 2.0 with 141 Hp and 190 Nm, associated with a 5-speed manual gearbox. While the Luxury version offers a 1.5 Turbo with 154 Hp and 230 Nm of torque, also coupled to a 6-speed manual gearbox.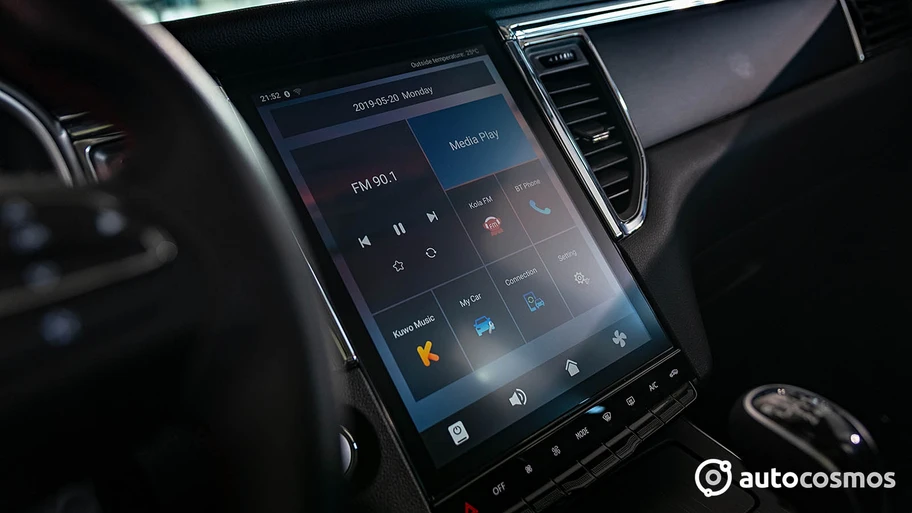 The chassis has an independent suspension type McPherson on the front wheels as well as a rigid axle for the rear three, for its part, the brakes are discs on the four wheels.
If you wish to purchase any of these versions, the prices are located at $14,990,000 for the G05 PRO 2.0 Elite and $17,190,000 for the G05 PRO 1.5T Luxury.
IT MAY INTEREST YOU:

The impressive plan that China has with electric cars in Chile

Chinese Trucks in Chile: The Definitive Guide
Font: Autocosmos News