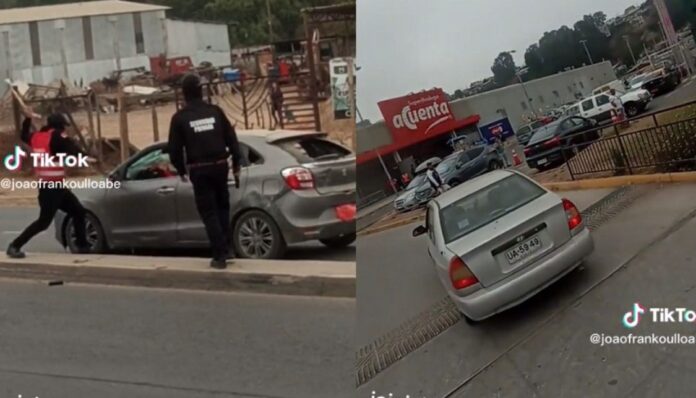 We know that with the advancement of social networks, it is much easier to be connected, so the news circulates faster and some events that could be minor are captured on camera, this was the case of a video shared on TikTok where the guards of a local vandalized the car of a young man who stole.
The video was shared on TikTok by the user @joaofrankoulloabe, who captured on camera how the guards of a local approached a young man's car and destroyed it, presumably because he had been caught stealing. The event would have taken place in the commune of Cartagena in the Valparaíso Region in Chile, at the exit of an Acuenta supermarket.
Guards vandalized the car of a young man who was stealing
According to what the video shows, the uniformed men with the red vest belonging to the well-known supermarket Acuenta, would have gone to the other side of the road to beat up a car. Inside the vehicle would be a young man who was allegedly caught stealing.
The dialogue between the authorities and the subject is not heard, who at some point in the round of blows to his car decides to get out of it and examine it. By which time the guards piled back to the sidewalk of the Acuenta parking lot.
The car would have remained with the broken glass and some dents. Due to the distance from which it is struck, it is not possible to capture exactly with which object they hit the vehicle, but it can be seen with a stick or tube shape.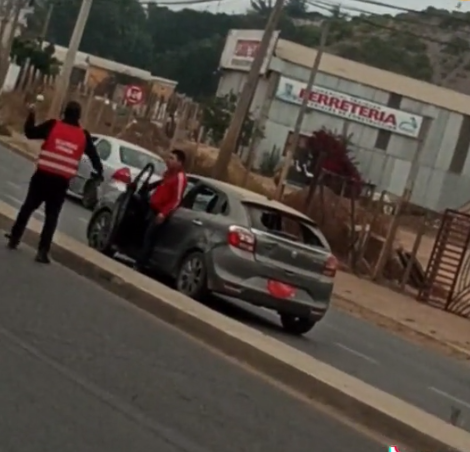 The video is narrated by the user who recorded it, who states: «Here in the Cartagena Account. The boy seems to have been stealing. The guards made the car shit«.
Some voices can also be heard in the background encouraging the local guards "Let's go, Let's go" or "Conchetumar *". In the video itself you can read phrases like "hahaha thank goodness I didn't go to Switzerland".
View this post on Instagram
"A quiet Monday here on the beautiful coastline and the air of change of vacationers begins," is the message that accompanies the video.
Of course, the video with 3.3 million views generated endless reactions among users, some of whom commented "even the narrator was from Hill 1", "where in Amsterdam is that?", or "excellent customer service to the client".
More information regarding the case is unknown, nor where those involved are at this time, but without a doubt, it is a situation that is not seen everywhere.
IT MAY INTEREST YOU:

Chile: Tanker truck overturns when going to control forest fire in Angol

Police officers of Chile issue traffic fines with Shakira's song "Que te salpique una multa" (+Video)
Writing Gossipvehicle