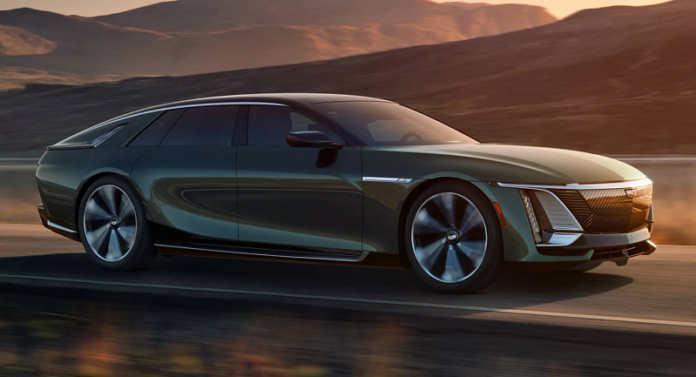 Cadillac has officially returned to the world of ultra-luxury vehicles with its flagship, the new Celestiq EV 2024. According to the manufacturer, the Celestiq it has been designed to offer "the ultimate in driving refinement without compromise".
Cadillac mentioned that the model is mounted on a "completely new architecture dedicated exclusively to Celestiq". It is built on the Ultium platform and enables the "ultimate expression of ultra-luxury, unrivaled customer customization, enabled by advanced manufacturing techniques."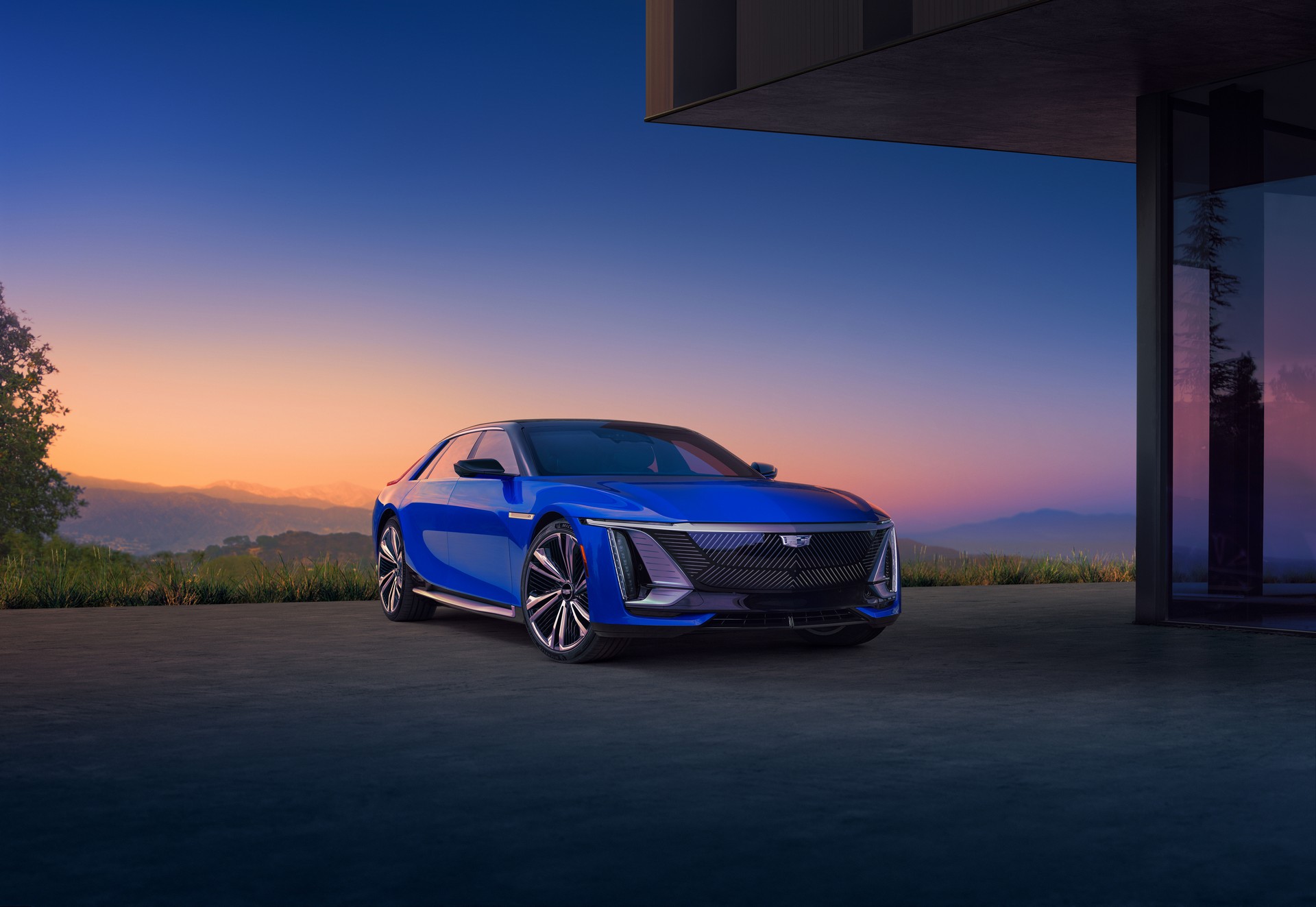 The company didn't go into much detail, but noted that the underside of the vehicle has six precision sand-cast aluminum components, each helping to eliminate 30 to 40 components compared to typical stamped construction.
The Celestiq it also has 115 3D printed parts, including window switches, handles, console decoration, and structural parts. The model employs "flexible manufacturing" that sees "sheets of metal…folded and manipulated into the unique shapes required for Celestiq's design."
In addition, the model was equipped with adaptive air suspension, magnetic ride control and an active rear steering system that allows the rear wheels to turn up to 3.5 degrees.
The Celestiq It features active sway control technology and an electric power steering system that adjusts to the ideal steering ratio based on vehicle speed. Engineers outfitted it with a five-link front and rear suspension that features isolators "precisely tuned to minimize disturbance to the cabin while still allowing for proper road feel and handling response, delivering on the promise." isolated precision of Cadillac".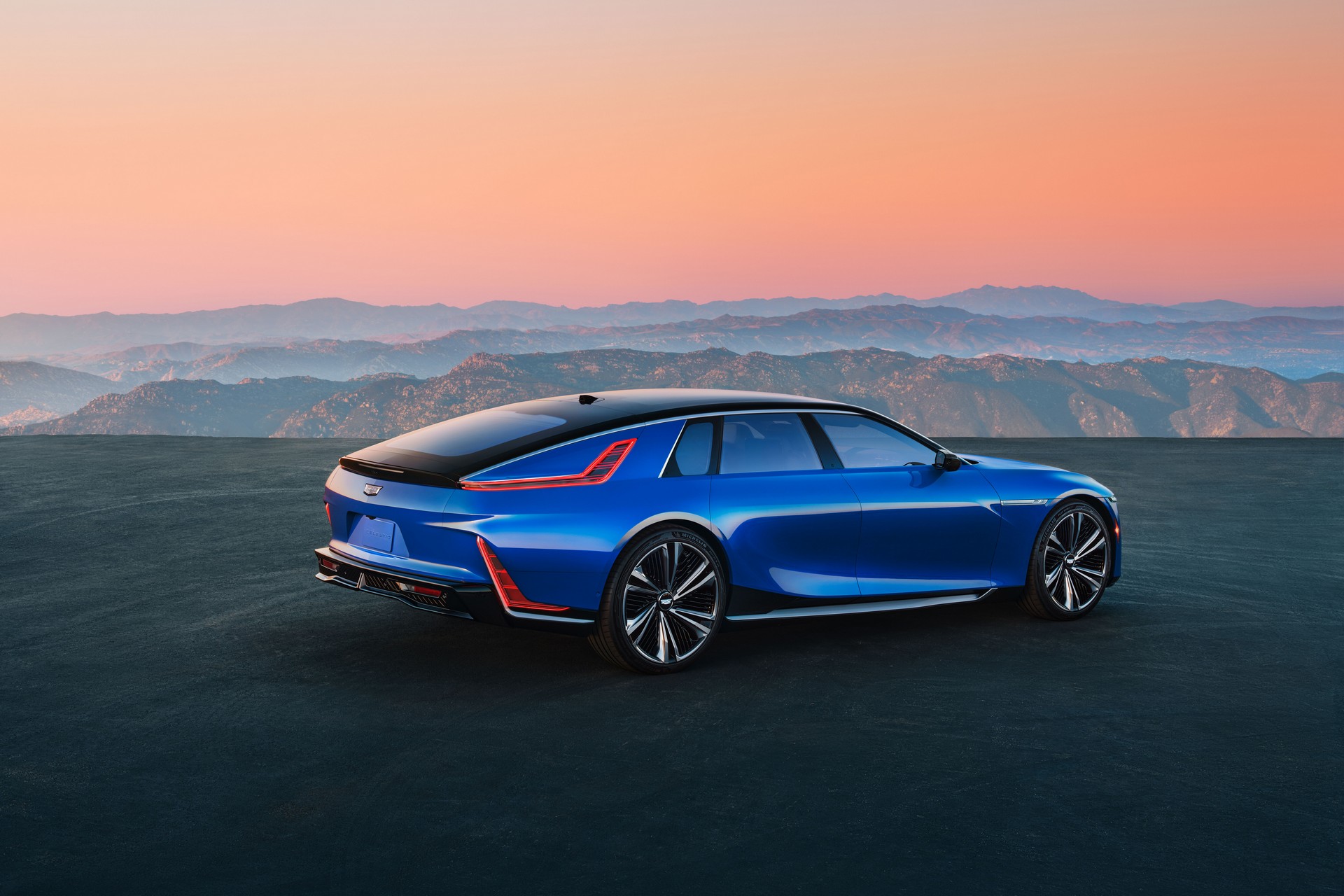 2024 Cadillac Celestiq EV Powertrain
The Celestiq of production has a 111 kWh battery pack that feeds a system of all wheel drive double engine that generates a estimated 600hp (447 kW / 608 PS) and 640 lb-ft (867 Nm) of torque. This configuration allows it to accelerate from 0 to 60 mph (0 to 96 km/h) in 3.8 seconds and travel close to 300 miles (483 km) on a single charge.
It is worth mentioning that the Celestiq only supports dc fast charge up to 200 kW. Something that leaves something to be desired compared to the 350 kW capacity offered by the porsche taycan and the hyundai ioniq 5. This is a big disappointment, but Cadillac he noted that the model should be able to get 78 miles (126 km) of range in as little as 10 minutes.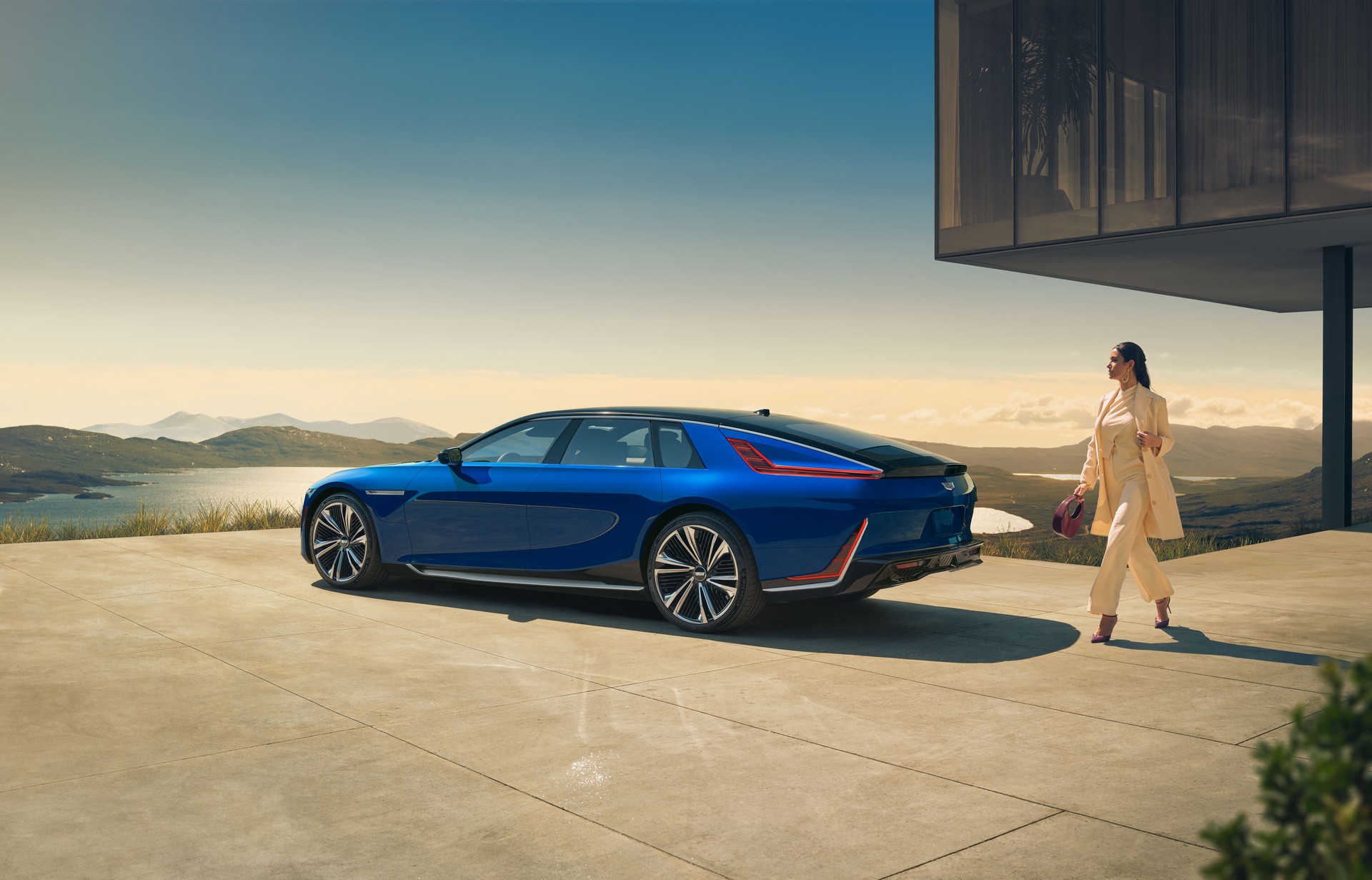 2024 Cadillac Celestiq EV Design
The production model echoes the concept and features a multi-material body incorporating lightweight carbon fiber. The front follows in the footsteps of the lyriq and features a closed grille flanked by spotlights front Digital Micromirror Device with 1.3 million pixels per side.
Continuing further back, it has an elegant windshield that flows into a sloped roof. The model is equipped with a roof of smart glass which is divided into four distinct zones and uses suspended particle device technology to adjust the amount of light entering the cabin.
Rounding out the highlights are an active rear spoiler, power-opening and -closing doors plus available 23-inch forged aluminum wheels fitted with summer-only Michelin Pilot Sport EV tires.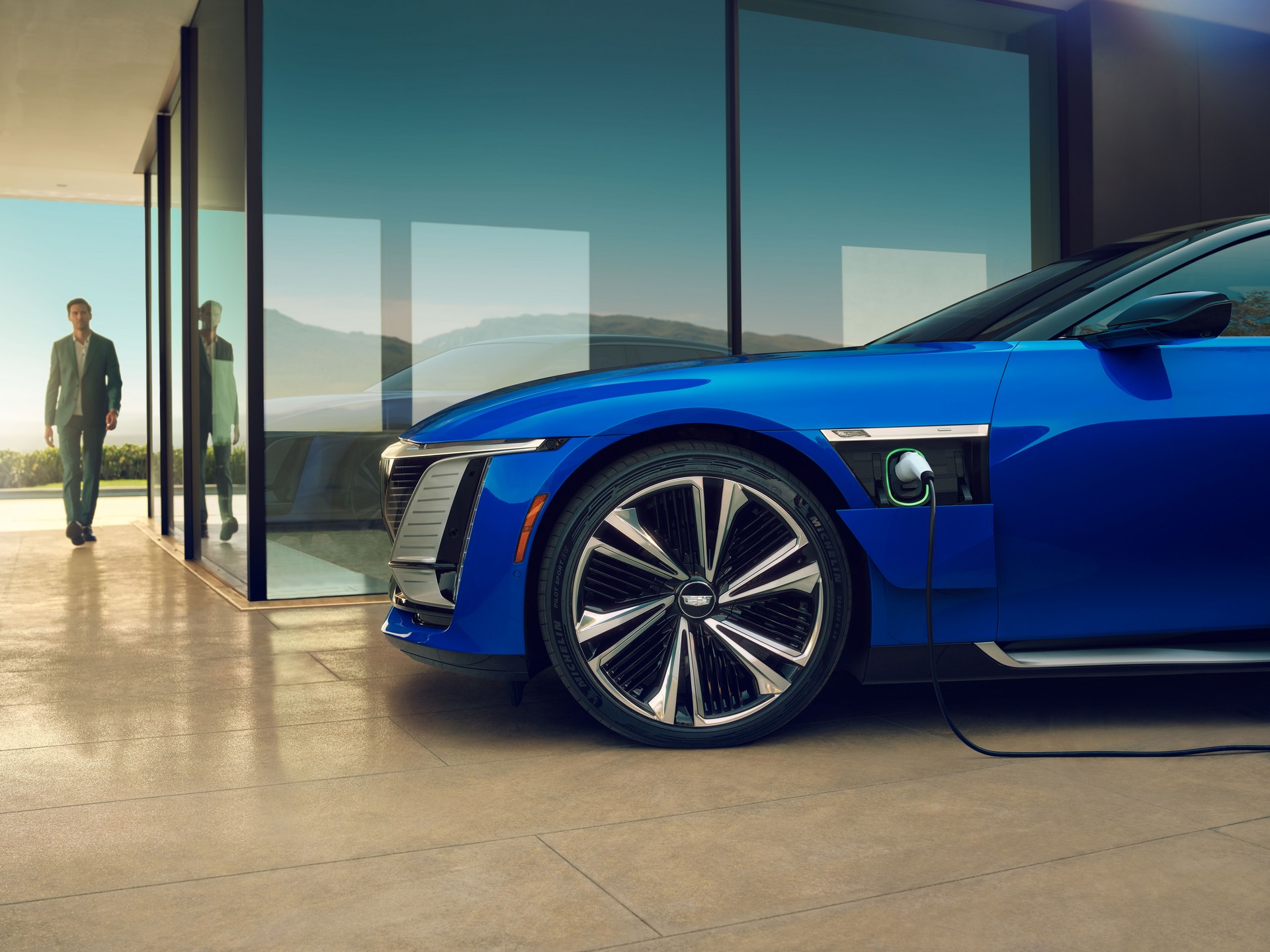 Interior and technology of the Cadillac Celestiq EV 2024
Although it is a flagship, there is really nothing inside the Celestiq it says ultra-luxury, well Cadillac he opted for a minimalist aesthetic that is largely devoid of emotion. Avoid the "wow factor" of rolls royce and instead feels clinical and nondescript.
Technology is front and center, with a 55-inch screen that takes up the full width of the dash. It's made up of a digital instrument cluster and infotainment system for the driver, as well as a separate screen for the front passenger.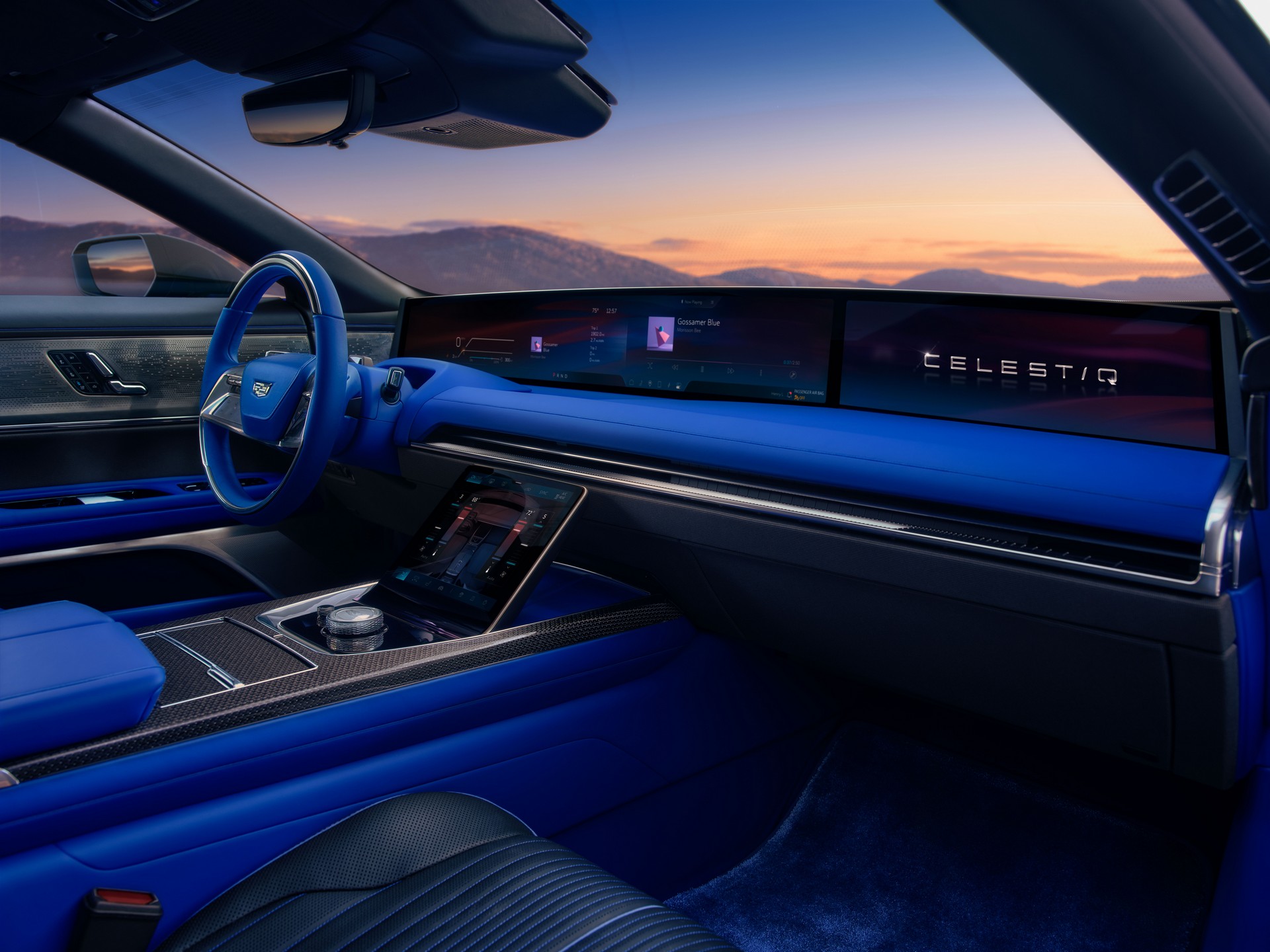 As for screens, an 11-inch Front Command Center sits in the center console, as does an 8-inch Rear Command Center for rear-seat passengers. They are joined by two 12.6-inch screens that form the rear seat entertainment system.
Other highlights include a four-zone climate control system, hand-wrapped leather, and numerous metal details with "fine milling, anodizing, and a final hand polish." The interior also features 450 LEDs, a 38-speaker AKG audio system, heated and ventilated seats, heated armrests, and a neckerchief system.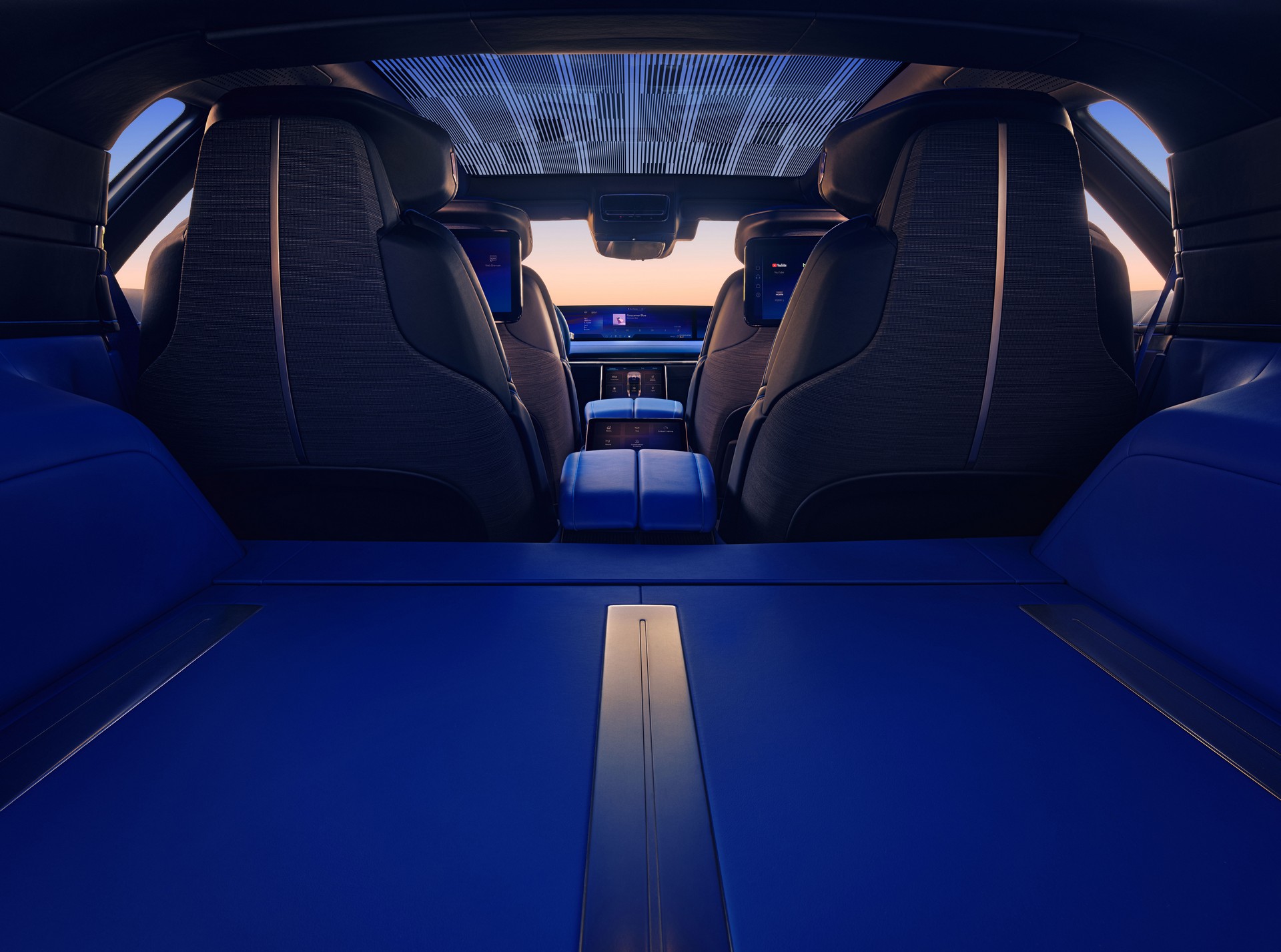 It will also have a semi-autonomous Ultra Cruise driving system, as well as extensive customization options, as each car will be "personally commissioned" and no two will be the same. As part of this effort, buyers "will work directly with their selected dealer and Cadillac designers to bring their unique vision for the car to life, with unprecedented levels of customization tailored to reflect the owner's tastes."
The Celestiq is scheduled to go into production in December 2023 and the starting price starts "north" of $300,000. The model will be built by hand at extremely low volumes in Warren, Michigan, USAdespite the plaque that says it's made in Detroit.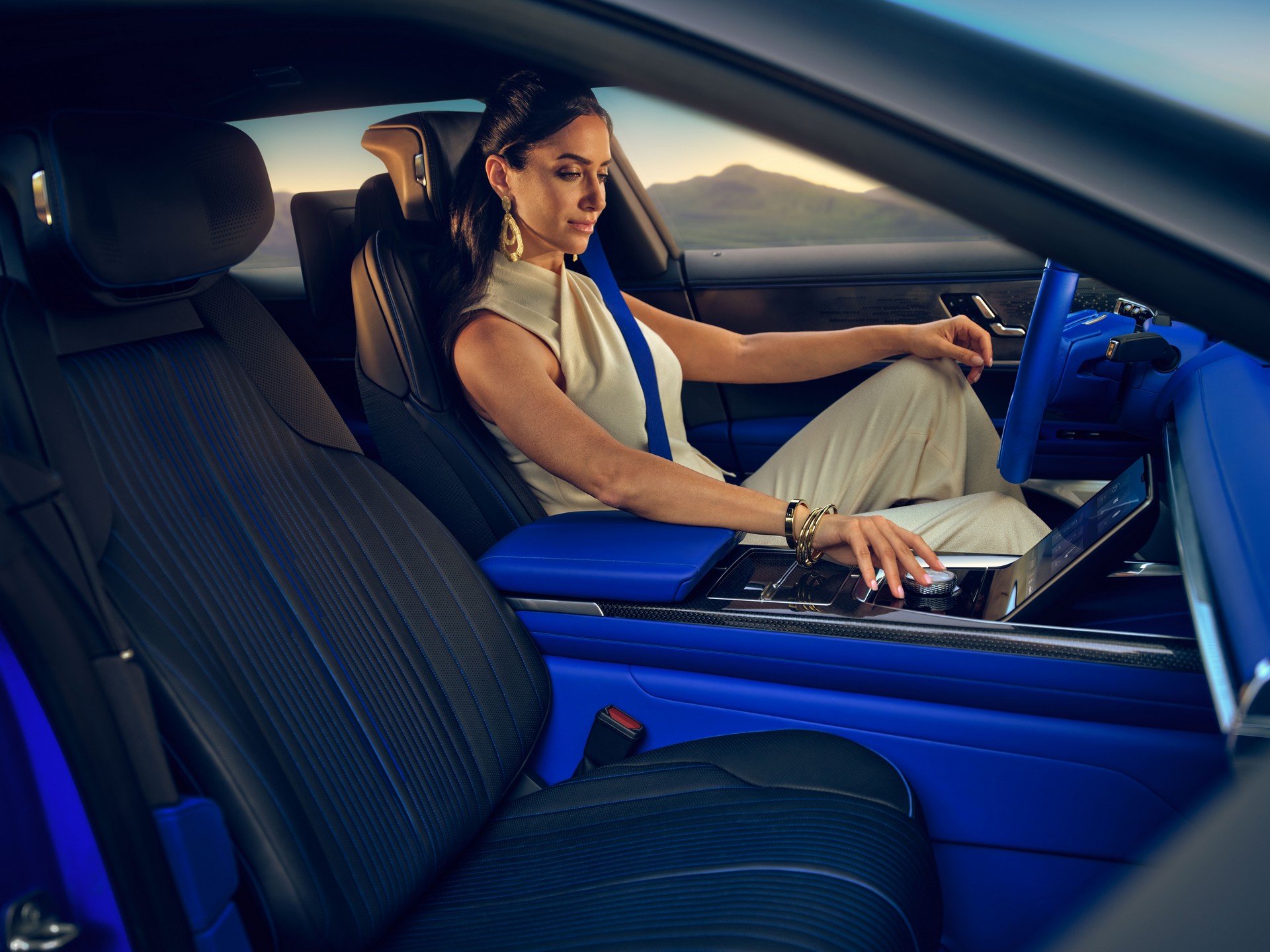 IT MAY INTEREST YOU:
Cadillac Celestiq-V 2025: everything we know, range, features, prices, images and videos

10 Fast Cars That Couldn't Beat the 2023 Cadillac Escalade-V at 60 MPH

The 18 best new electric cars for 2022 (+ Images)
Font: Carscoops