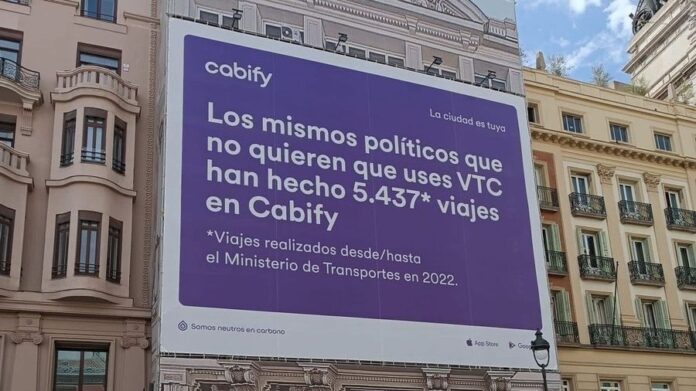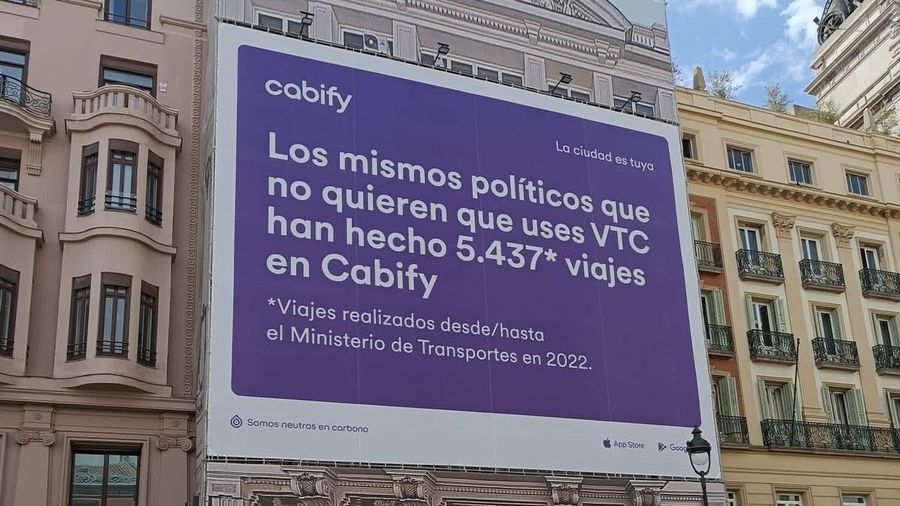 Recently Cabify declared a campaign against Spanish Ministry of Transporthowever, the Advertising Jury assured that the advertisements they presented were false.
Recently, the Advertising Jury declared that the ad in which Cabify denounced the "inconsistencies" in the policy of the Ministry of Transport about VTCs is "false advertising".
The company's campaign included giant banners, posters and print ads with the slogan "The same politicians who do not want you to use VTC have made 5,437* trips on Cabify". This figure included all the journeys to or from the Ministry's headquarters whether they had been made by "politicians" or not, as the company itself added in the asterisk.
Thus, the Advertising Jury assured that the campaign can "mislead the recipient as to who are the people who have made the 5,437 Cabify trips to which it refers, since, in addition to vaguely and imprecisely defining them, it identifies them with the people who have made Cabify trips to or from the Ministry when the truth is that both groups do not have to coincide".
Finally, to conclude the situation, "The Jury concludes that the advertising is misleading", through a organ independent extrajudicial body responsible for resolving controversies and advertising claims.
SEE ALSO: Cars in Spain approved by the DGT without the need to go through the ITV and do not have ecological restrictions
From the authorities, Cabify has three days to file an appeal against the decisionthough the company has not replied to the information requirements of the Jury during the process. In the contact with the firm, it was reported that has not clarified if he plans to appeal and has preferred not to make statements.
In any case, the resolution of the Advertising Jury is not binding for Cabify because the transport company is not attached to Autocontrol, the self-regulatory association of the advertising industry in Spain. However, most of its opinions are accepted by the bulk of the sector and are considered the ethical benchmark for advertising.
Cabify launched his campaign against Transportation at a key moment for the sector VTC. In 2018, the Government tried to close the legal loophole in which these licenses operate prohibiting intercity passenger transport, an activity granted to the taxi, unless the autonomous community where they do so has expressly regulated their activity. The Executive granted a four-year moratorium to VTC companies to recover the investment that expired on October 1.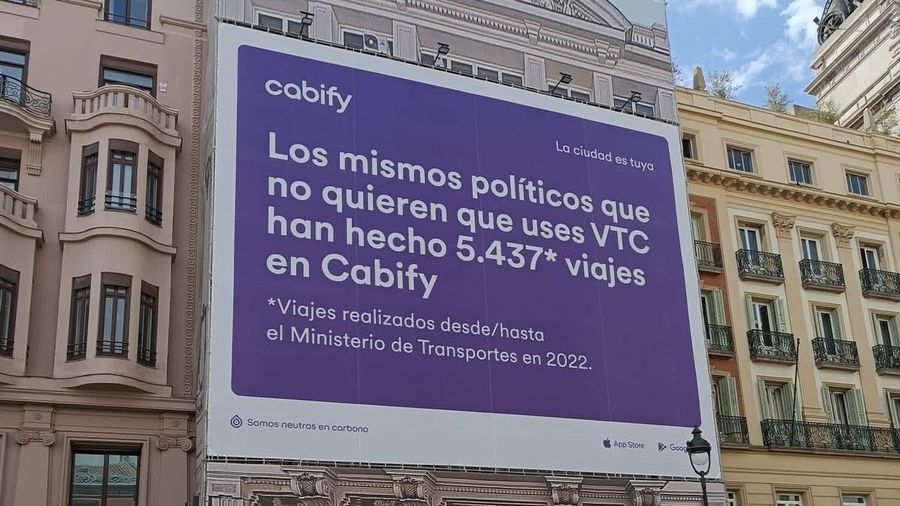 Editorial GossipVehicle. With information from I Taxi.