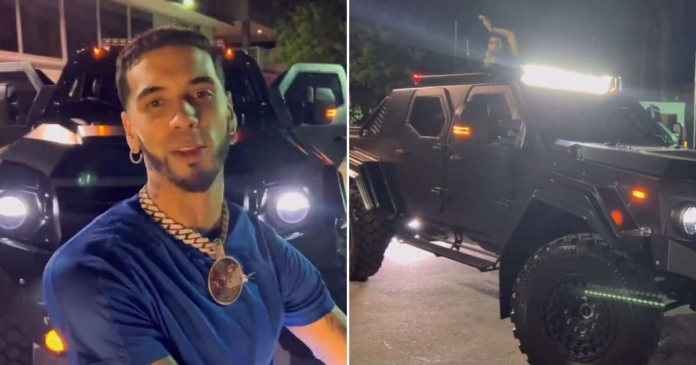 Anuel AA has a lot of passion for luxury cars and proof of this is its extensive collection valued at more than US$2,000,000. In this you can find a Bugattia ferrari and several Lamborghinisamong other vehicles. However, he has decided to enlarge it with a new quite particular piece that has left many with their mouths open: a custom civilian tank.
Due to the premiere of his new song «El Nene», Anuel AA has shown this great vehicle made bulletproof, even the wheels: the Terradyne Gurkha 2022. A machine that has given what to talk about in social networks. A custom civilian tank being sold in Canada, according to the brand's website. Despite the fact that the price for which it can be purchased has not been reported, the Puerto Rican artist must have paid a good figure.
The new TERRADYNE GURKHA 2022 by Anuel AA
View this post on Instagram
Anuel He shared in a video where he shows the impressive vehicle that: «I bought a tank, I left the Bugatti, a lot of controversy with the Bugattis. The first civilian tank on the street approved on the street. Approved by the military and the USA. They tried to put up with it at the border, but with the papers they let me pass. The tires are bulletproof, everything is bulletproof."
According to what the interpreter mentions, he would have been bored of the Bugatti he acquired in 2021. A model that several artists of the urban genre have, such as Bad Bunny or El Alfa. Now, Anuel He wanted to distinguish himself a little more from his colleagues by buying the tank.
It is worth mentioning that the brand tank Terradyne He has shown it by launching his new song "El Nene", which is currently available on all digital platforms and whose video clip will be released this Friday.
The new Terradyne Gurkha
As reported by Noticias Ventos, the Terradyne Gurkha LAPV (Light Armored Patrol Vehicle), is based on a Ford F- 6.7-liter V-8 Power Stroke 550 superduty.
This civilian tank from Terradyne Armored Vehicles was built as an "SUV-style private security model," and features custom windows and lighter body panels. Sure, it's got plenty of mods to make it street-ready, two of the most practical being the 80-gallon secondary fuel tank in addition to the 40-gallon primary tank and a variety of exterior lighting.
The custom interior Terradyne Gurkha armored is supremely luxurious, featuring black and red leather plus diamond quilted detailing and stitching. The custom center console houses a variety of custom and relocated backlit switches. As far as visibility is concerned, the truck maintains a reversing camera and also proximity sensors.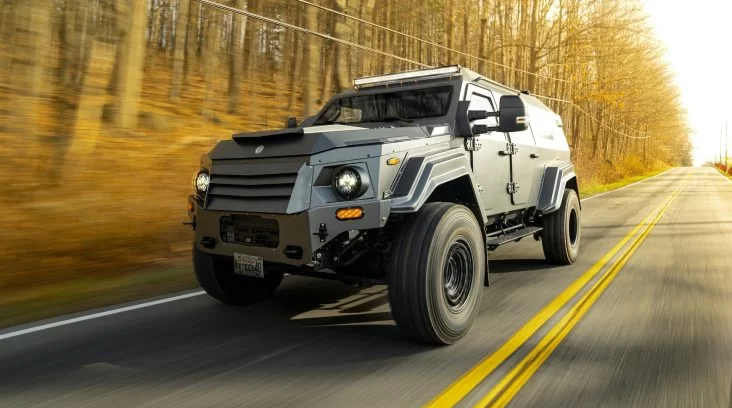 IT MAY INTEREST YOU:
Anuel AA shows his private plane while hinting at his wife (+VIDEO)

Bugatti by Anuel AA Vs Bugatti by Bad Bunny, which is better? Here we tell you (+PHOTOS)

The best 5 SUV Quality-price!
Font: Cyber ​​Cuba Y news sales