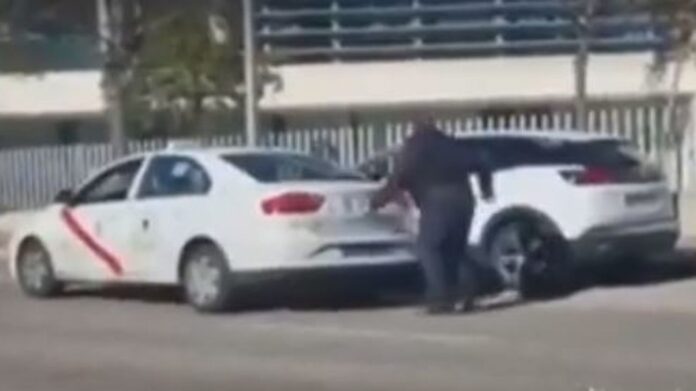 Rarely does a traffic discussion have an outcome as strange as this. A cabbie He blocked the way with his car on the road to prevent another car from passing, after having had a incident minutes before in the streets of Madrid.
After making it stop, the taxi driver approaches his car and pulls out of the trunk a crutch to use it against the other driver.
The latter remains calm despite being intimidated and insulted. "you are a son of a bitch", the transport worker repeats several times.
Immediately the taxi driver decides to throw the crutch to the ground and begins to attack the other person involved with his bare fist, who has not gotten out of the vehicle.
The entire scene was recorded on video and shared by Social Drive On twitter. Unfortunately not much else is known about the fight.
The video ends with both involved exchanging blows, but the shot away from the camera does not allow detailing what is happening until the recording is cut off.
A taxi driver takes a crutch from the trunk and assaults a driver

📹Madrid pic.twitter.com/6YEu7jBnTA

— SocialDrive (@SocialDrive_es) February 5, 2023
What is heard is a third person who intercedes, trying to separate them to avoid greater evils.
Read More: Spain: Driver is arrested after overturning in a roundabout in Malaga; an occupant was sitting in the window
Strange incidents often happen on the roads of Spain, but if there was a competition, this would be one of the finalists.

Drafting gossip Vehicles Source: telemadrid