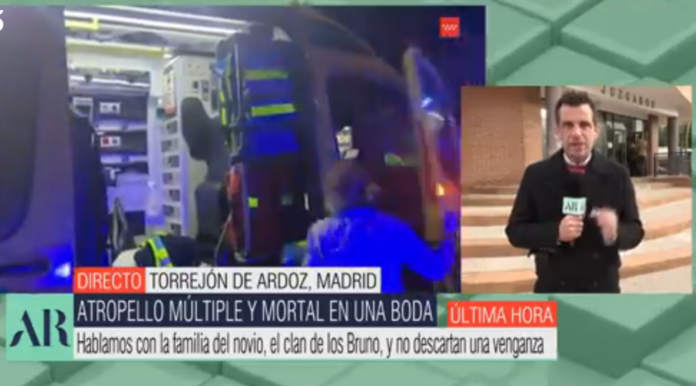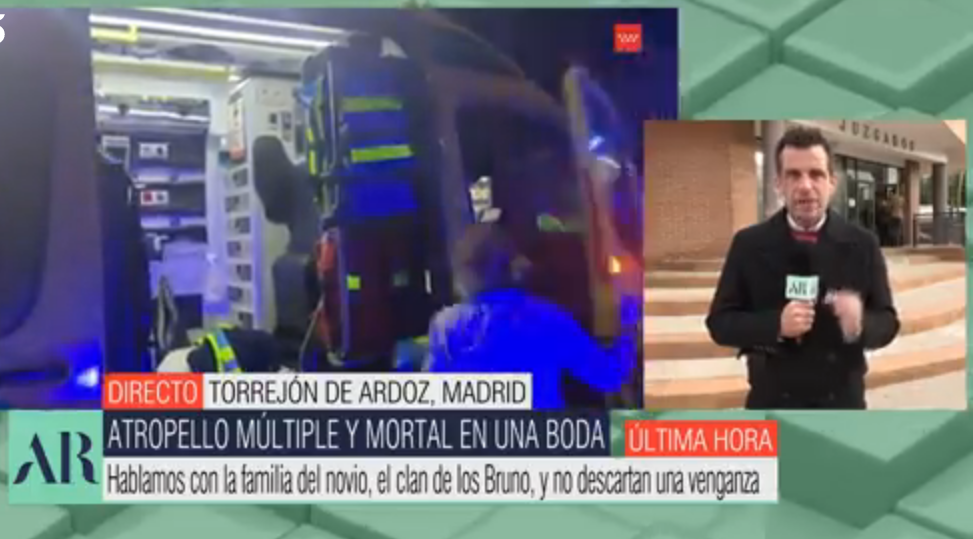 After the accident that left four people dead during a wedding in Torrejon de Ardozthe groom's family spoke about it and did not rule out revenge.
Just moments before it arrived at the courts of Torrejón de Ardoz, Madrid, Michael Da Silva Montoyathe man who sped up his car and ran into twelve wedding guests causing four deaths and four serious injuriesa television program managed to talk to the assaulted family.
The family wanted to clarify, according to them, so far many things have been said that are not true: not three or four people were traveling, but five ylThe 5,000 euros they had in the car were not exactly for the bride and groom. Also, They say there will be revenge.
SEE ALSO: Spain; drunk driver is arrested by the police for causing an accident: he was carrying 30 kilos of hashish
Given this, they declared that "We are people who always try to do good. But don't touch mine, don't touch mine because I'm going to defend it however I can. You keep in mind that this was not a fight, nor was it a knife, nor a shootout, nor a confrontation of four men with four men. This has been a murder, an act of terrorism."
Also, it was learned that four people, one of them a minor, died and ten were injured in the early hours of this Sunday being aintentionally hit by a car after a fight at a gypsy wedding in a restaurant located at number 6 on Avenida de la Constitución in Torrejón de Ardoz in Madrid.
Furthermore, in the incident four other people were seriously injured.
The deceased and most of the injured are from the clAn of the Brunos of the Cañada Real in Madrid They were in the parking lot of the establishment. The four fatalities are from the same family.including a 65-year-old woman and her 37-year-old son. The other two deceased are 60 and 17 years old.
The driver who ran over the guests was arrested shortly after in Seseña.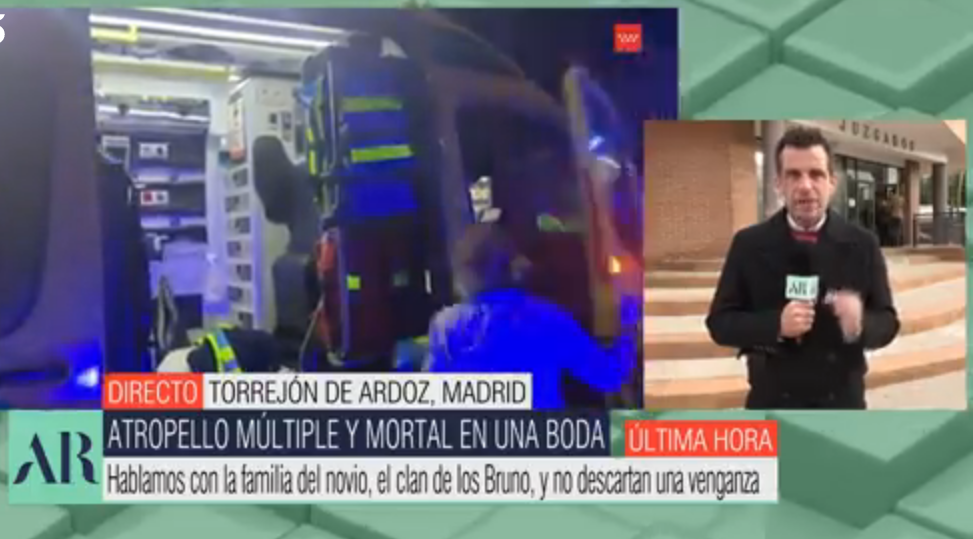 Editorial GossipVehicle. With information from Telecinco.