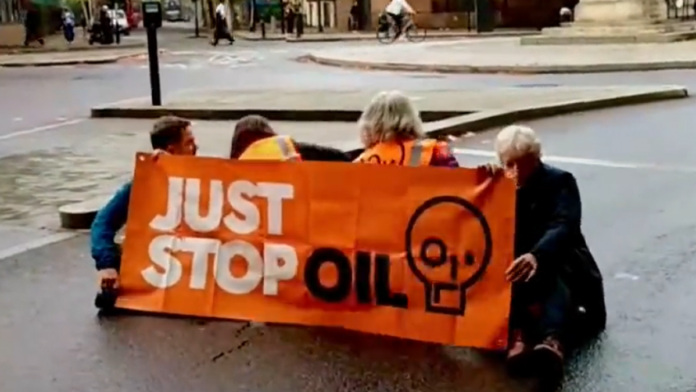 In recent weeks young people against the climate change They have carried out protests in museums, throwing tomato soup or painting on works such as Sunflowers by Vincent Van Gogh.
Those responsible belong to the organization Just Stop Oil, which fights against the production of oil and gas in the United Kingdom. Now they're back to being noticed. throwing paint at super car dealerships located in London, England.
The responsible person is identified as Emma Brown originally Scottish and 31 years old who was arrested by the local police after spraying the facades of the agencies Bentley, Bugatti and Ferrari.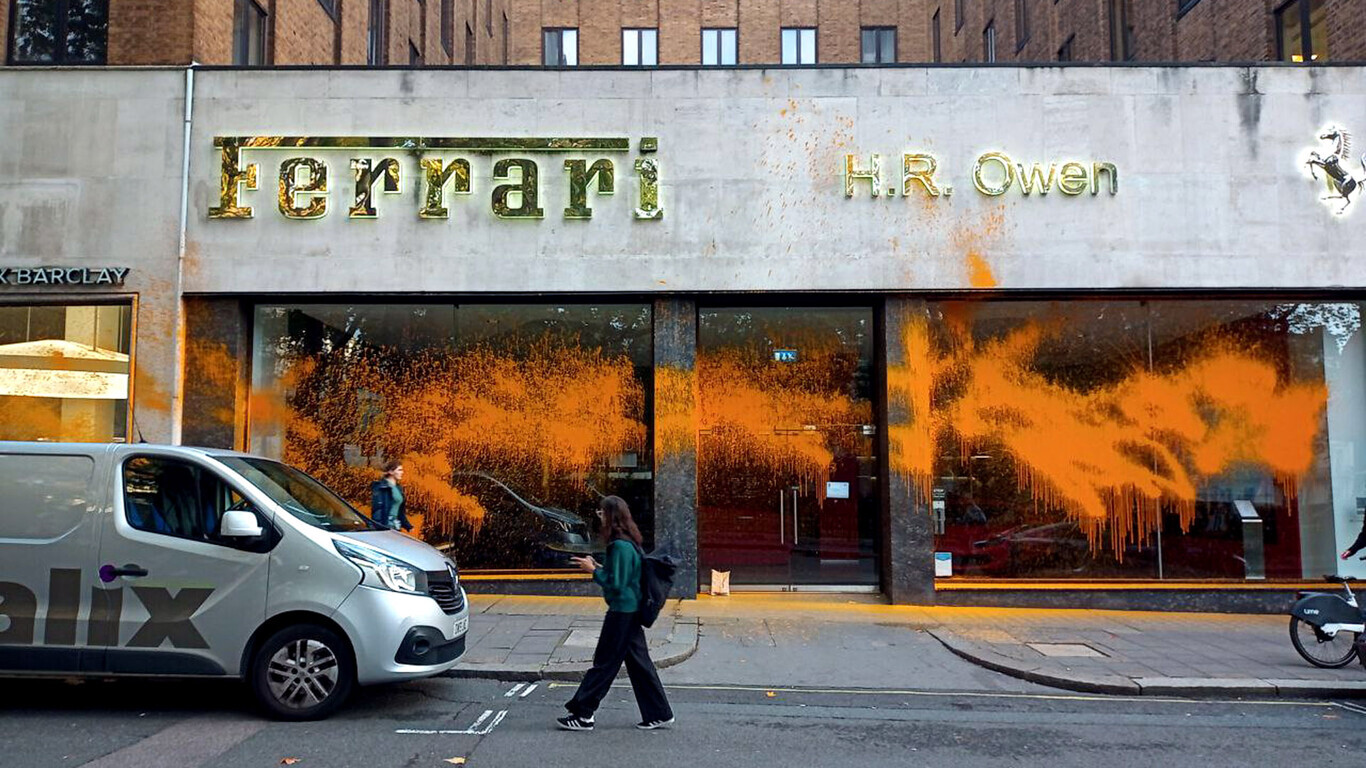 Read More: They present the Bentley Bentayga Odyssean Edition with ecological cabin materials (+ Images)
Allegedly, these protests are being financed by a american millionaire and since the actions began last February, the British police have arrested 585 involved, according to the data of the same organization.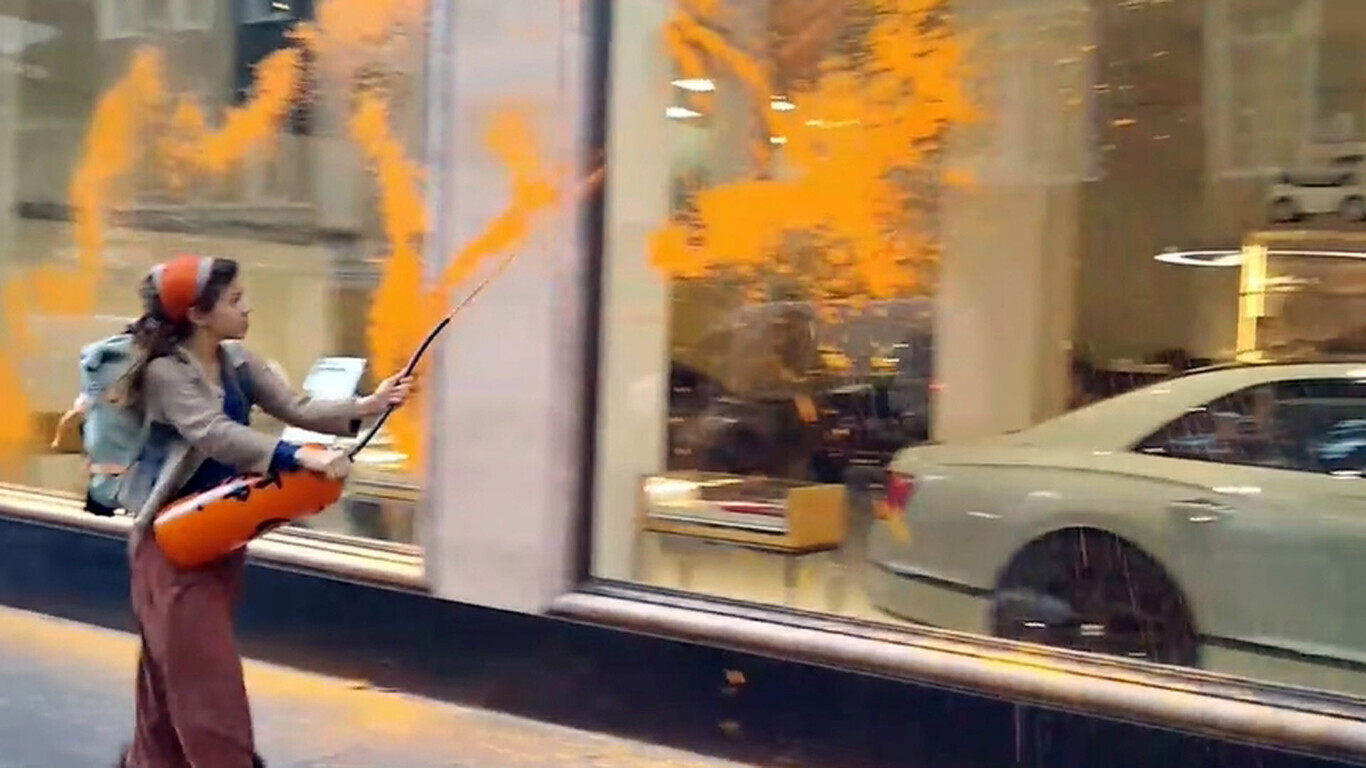 The goal is clear, draw everyone's attention. Other members of Just Stop Oil raised their voices declaring their position prior to the Emma's arrest.
A similar situation was experienced at the Paris Motor Show, although under another organization called Extinction Rebellion, those protesting against climate change, the auto industry and the "individual car" launching painting some Ferrari vehicles: Montial T, a 360 Modena and an F430.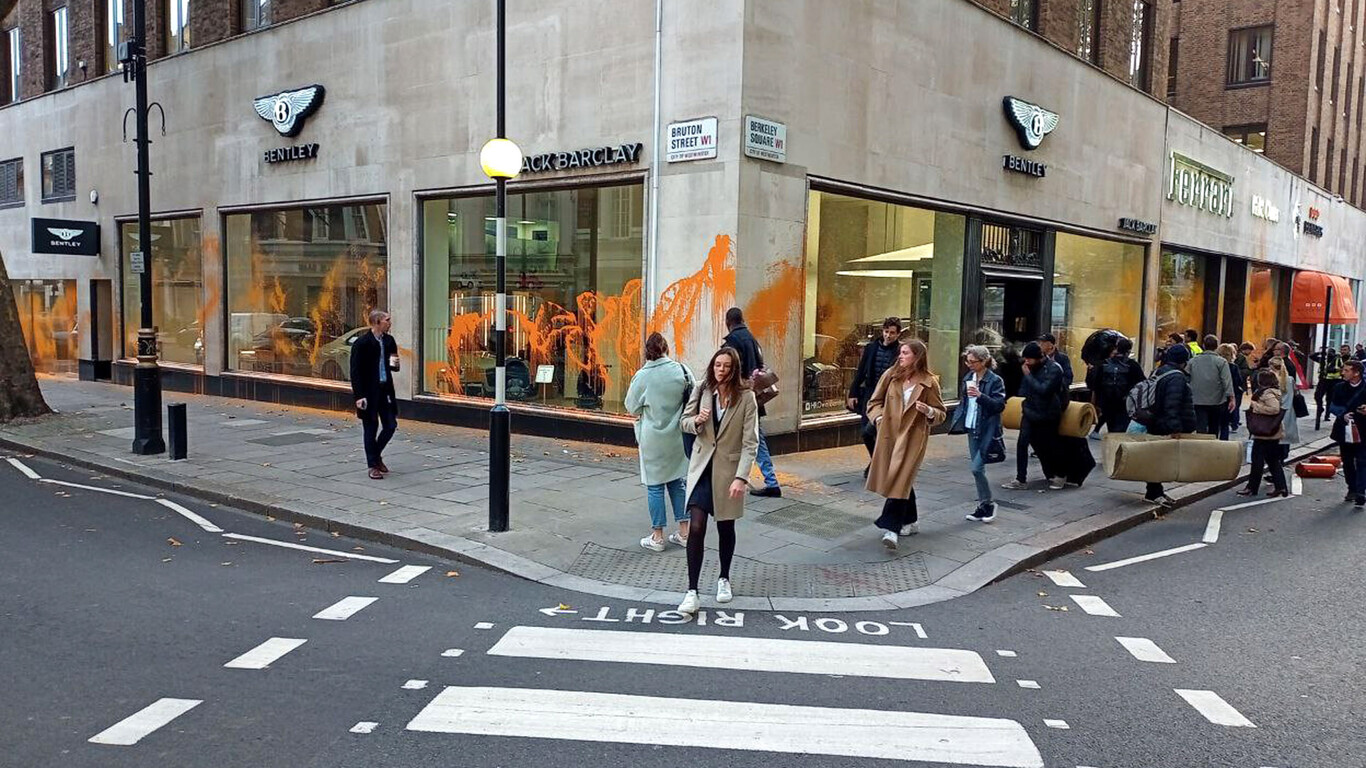 Editorial New Electric Autos Source: motorpasion