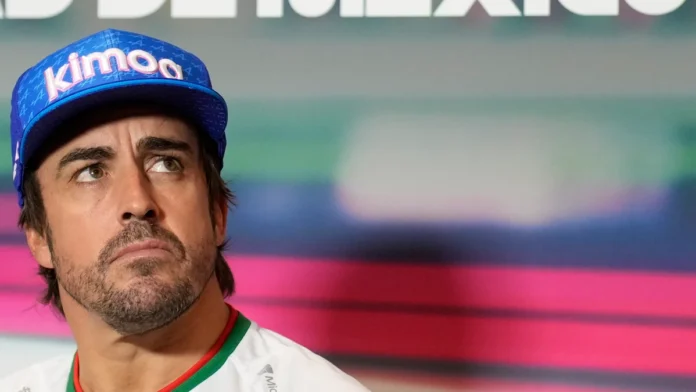 Fernando Alonso had problems again during the Mexican Grand Prix, which prevented him finish the race. The reason is Alpine's umpteenth reliability problem.
The two-time champion got out of his car and was very angry at not being able to cross the checkered flag. In fact, he came to compare his current situation with that experienced with McLaren, with the disclaimer that at that moment both vehicles stopped.
In that context, Jenson Button, his former teammate from the Woking team declared in favor of the Spaniard and against the French team.
The former world champion with Brawn GP in 2009 regretted seeing the Spaniard get out of the car due to problems oblivious to him.
"It's hard to see Fernando like this. To see a driver of this caliber with all these problems when, at 41 years old, he is still in his prime", told Sky Sports F1. "What happened in Mexico is somewhat complicated. Alonso seemed positive on the radio as his stop approached".
Read More: Fan took a tire from the Mexican GP and went viral (+ Image)
Fernando seemed really up for the challenge, according to Button, but his power unit said enough.
"It's amazing how quickly you can go from having a great career to a disaster. Power unit problem, a couple of riders overtook him… and one was his teammate", he continued.
It was hard, but Fernando seemed calm on the radio compared to other occasions. Then she got carried away getting out of the car," Jenson expounded.
Now Alonso will try his luck with Aston Martin and Button gave his opinion on the matter. "Hoping to find a more reliable package, I'm sure. Then you can sprinkle some 'magic dust'. sure will".
Editorial New Electric Autos Source: The sixth