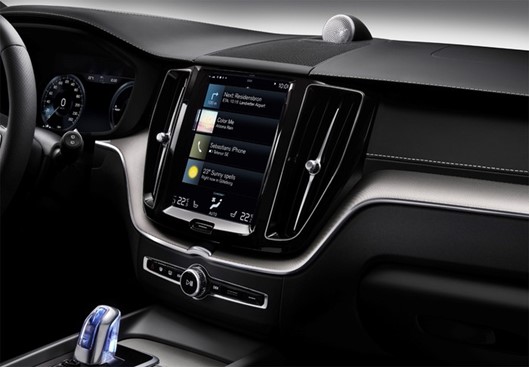 Volvo has become, over the years, one of the favorite manufacturers of the car-loving public, thanks to its innovative designs that are also focused on the comfort and safety of its passengers.
As for the SUVs in the Volvo family, there is the Volvo XC model. On this occasion, we will focus on those whose engine runs on diesel. Next We will explain everything you need to know to choose the best SUVfrom the advantages of this type of vehicle to all the components of each model.
What is an SUV?
An SUV vehicle refers to the acronym in English Sports Utility Vehicle. They are off-road vehicles with a sporty designwhich makes them an innovative, safe and reliable option for driving both in the city and on the highway.
What are the advantages of an SUV?
Some of the advantages you will find when acquiring one of these vehicles are:
The possibility of having up to 7 seats in a vehicle without being a family size.

Increased suspension, which can be useful both in the city and on the highway.

Attractive sports designs without losing safety.

Better accessibility to the cabin for children and older adults.

4×2 and 4×4 options for off-roading in rural areas.
Volvo XC90
This model first came onto the market in 2001 as a luxury SUV aimed at the American public, and quickly became popular due to its high levels of safety. The most recent model can be found from $70,750 USD.
Currently, its range is made up of more than 20 versions with diesel, gasoline, electric and hybrid engines. Let's talk about diesel models.
The most recent version is the Volvo XC90 B5 2022, which has a 4-cylinder diesel engine with which you can achieve a power up to 232 horsepower. It should be noted that there are also hybrid-diesel versions that offer an increase in power of up to 249 hp. If you want to know more about this engine we recommend the following video:
As far as consumption is concerned, the XC90 B5 reports a consumption, in urban environments, of 30 mpg, while on highways it will be 50 mpg. All of this is backed up by an 18.75-gallon capacity fuel tank. The measurements of the bodywork range between 4.95 meters long, 1.92 meters wide and 1.77 meters high. It has 5 doors and up to 7 seats available. As you can see ,it is a compact vehicle and at the same time quite spacious inside.
Now let's talk about the interior of the vehicle, which is another of its strong points. From the outset, it highlights the elegance of design, the seats are covered with nappa leather and they have ventilation and heating that will make each trip a pleasant experience. The best thing is that even with the full 7 seats you will have complete comfort.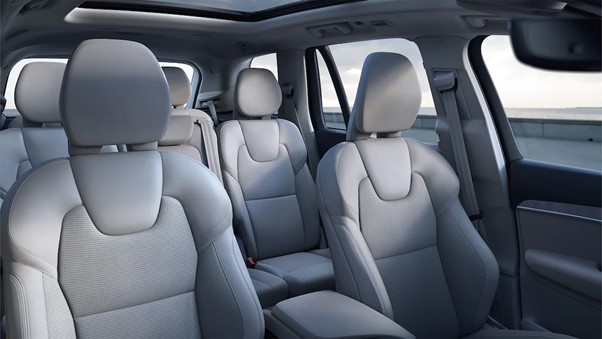 One of the advantages of this car is the technology of assistance to the driver, which will provide you with an extra level of security when you are driving. The truck is equipped with tools that will be extremely useful to the driver, such as: a head-up display, reverse camera and the integrated Google system.
Volvo XC60
Within the same Volvo XC range, is the XC60 SUV that has a 4-cylinder diesel engine with power of up to 235 horsepower. You can find it in the market from $50,235 USD.
If we talk about consumption, the XC60 reports 39 mpg in urban environments, while on the highway it is 45 mpg and 43 mpg combined. As you can see, performance is very close to that of the XC90.
Unlike the XC90, This model only has 5 places available, however, they are very spacious places and it is ideal if you consider that you will not use the 7 seats offered by the other range. In this way, you will save a little money and you will also take away the incredible experience of this Volvo.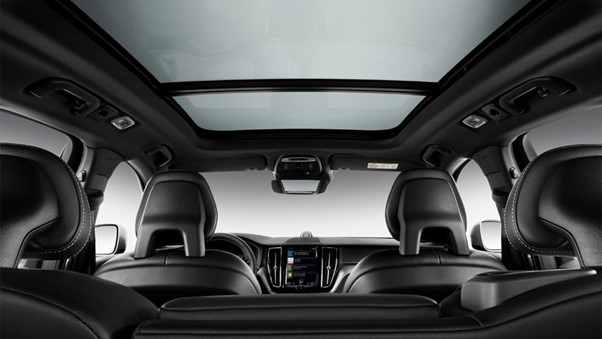 Inside you will find ventilated seats with back massage. In addition, they are covered in nappa leather, which provides an extremely elegant look in conjunction with genuine driftwood-style wood inserts.
It has an exclusive Bowers & Wilkins audio system that will give you an immersive experience. As well as the latest safety technologies, crossing alert, air purifier, integrated head-up display and many more tools that will improve and facilitate the handling of this SUV.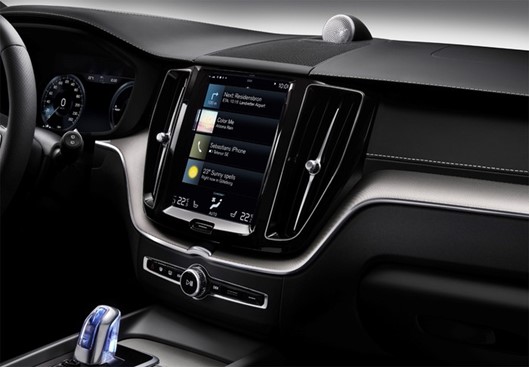 Redaction gossipvehiculo