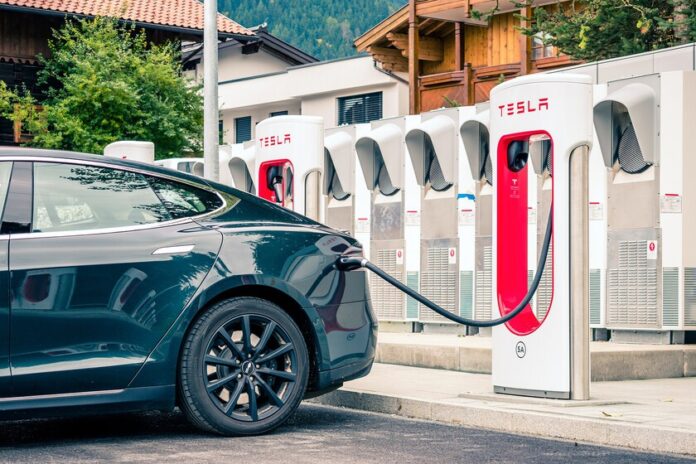 It is true that the idea of ​​buying an electric car may sound far-fetched, however, it should be noted that, Charging a Tesla can be cheaper than gasoline cars.
For some, Tesla's announcement indicating the charge for using Superchargers in Mexico is a concern, however, this headache will disappear since the price for it is finally known. It must be remembered that years ago, the use of the brand's fast chargers was completely free.
Currently there are a significant number of Superchargers throughout the countrys and, according to what some users comment, the cost per kW is $8.10 pesos.
There are several places where you can charge an electric car (the house, the public charging stations level 1 and the public charging stations level two).
In this article we tell you all the details!
Tesla Supercharger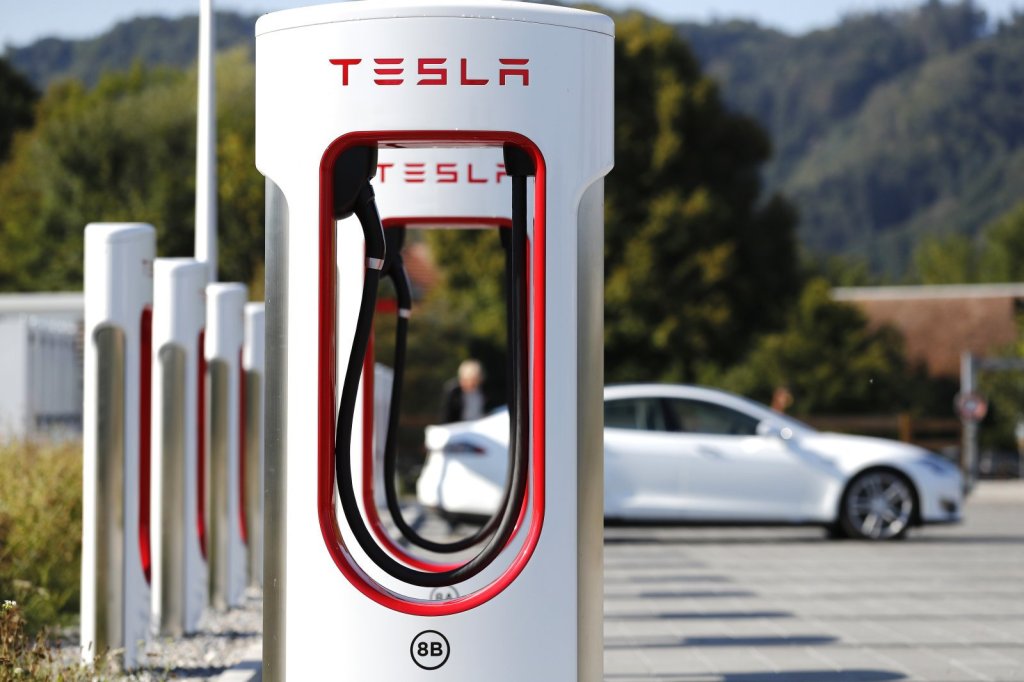 Currently in Mexico, Tesla has 119 Supercharger stations and more than 700 charging stations for electric cars. The best thing is that you can check them from your screen or Tesla application to find the one that is closest.
It may interest you:

How much does a Tesla cost in Mexico
How much does it cost to charge the Tesla in a Supercharger?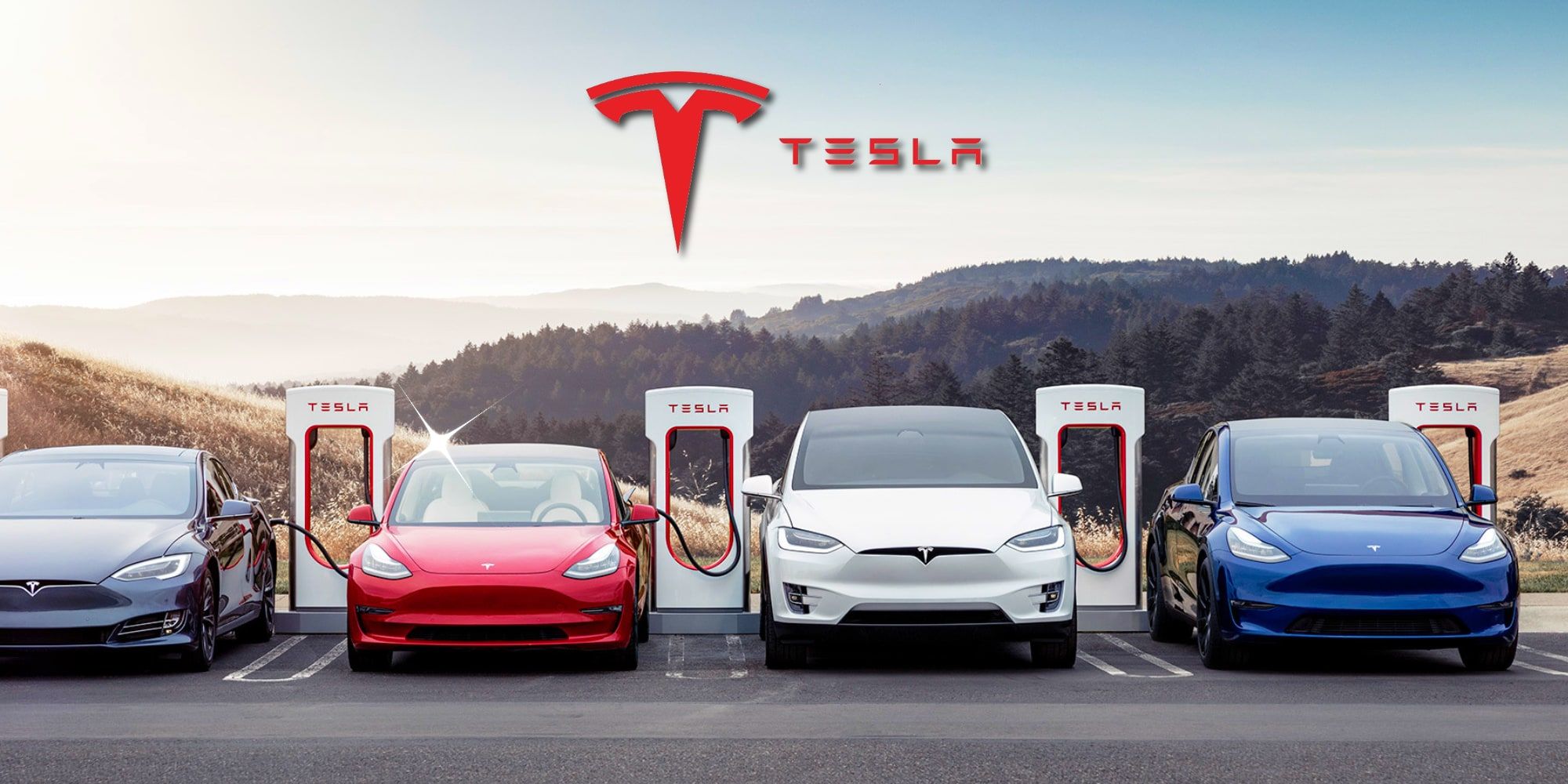 We start by highlighting that Superchargers deliver power quickly and slow down the charge rate as the battery fills up. Your vehicle automatically notifies you when it has enough power to continue on your journey, and with the extensive network of Superchargers along the busiest routes, having to charge above 80% is rare.
This option is only for long trips, taking into account that you can recharge your Tesla from home.
What you should know:
To charge from 15% to 80% you must spend $388.84 pesos, however, if it is left for longer than the established charge, you must pay $20 more pesos.
The cost per kW is $8.10 pesos
Charge your Tesla at home
The first option we have is the portable charger that comes included with your car. You can charge your car in any 110 volt outlet with the particularity that it must necessarily have a ground connection.
The most convenient place to charge your Tesla is at home, you can do it overnight without problem. At Tesla service, they recommend a Wall Connector as the most dynamic home charging solution, as it is much faster than others. Remember that it is recommended to keep your vehicle with a minimum charge of 20%.
However, here are a variety of options at home so you can choose the one that best suits your lifestyle and driving needs.
Wall Connector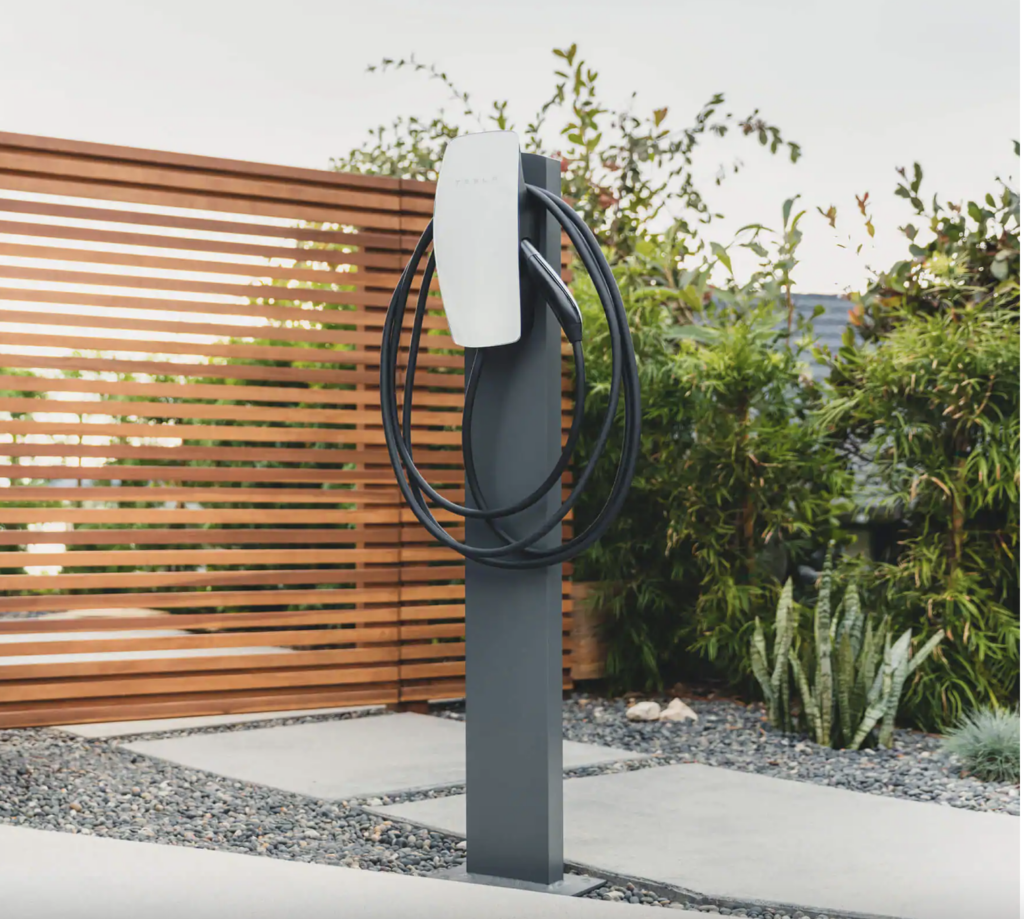 The Tesla Wall Connector is an efficient and convenient home charging solution that will allow you to plug in your vehicle overnight and start your day charged.
To purchase a Wall Connector, visit a Tesla store or service center, or contact your Tesla Advisor.
Wall Connector Features
charging speed
The Wall Connector is compatible with Model S, Model 3, Model X and Model Y, and is capable of providing up to 77 kilometers of range per hour of charging. With an average charging speed of up to 48-55 km/h.
This is the fastest charging option for the home
Allows you to keep the Mobile Connector in your car
It allows you to connect the Wall Connector to a local Wi-Fi network to receive updates, access to remote diagnostics and the ability to track usage data.
energy to share
installation cost
Installation prices may vary depending on your electrical system. But buying it from the website starts at $425 dollars (approximately $9,775 Mexican pesos).
It usually includes:
Professional installation service and materials
Permission
Inspection
Installation guarantee
Normally additional:
Long cable run (distance from the electrical panel to the installation site)
additional sub panel
Trench (underground cables)
Main panel improvement
Pedestal Installation
Hide cables behind walls
What do I have to do if I want to charge my Tesla from home?
To find out how much a charge for an electric car costs, if we think about investing in an adapter for the house, first of all we must carry out the following actions:
1. The first step is to call the Federal Electricity Commission to make a conversion in the type of voltage. You just have to request it by phone (requesting a change to rate 2). The reason for doing this is that the electric car requires 220 volts.
2. After the voltage change comes the unpleasant part, and that is that a charging station for the electric vehicle must be installed. Its cost is high, since it is around 33 thousand 250 pesos. It is recommended that it be installed separately, that is, with a separate meter from the light in the house, so that the increase in the electricity rate can be prevented.
In approximately 4 hours, a car with a range of just over 100 km will be 100% charged. In general figures, a vehicle that consumes 225 kWh per month will pay an electricity rate of $690 pesos. This represents a saving compared to the $764 pesos that a 4-cylinder car would consume or the 2,700 for a six-cylinder car.
Mobile Connector (120v Adapter)
This mobile connector allows you to plug into any standard 110v household outlet to start charging. It is included in all Tesla vehicles.
Characteristics:
1.3kW maximum output power
Charging speeds between 3 – 4 km/h* of autonomy.
Includes:
1 Mobile Connector – 20′ cable
1 NEMA 5-15 adapter
1 storage bag
Opinions
If you want to buy an electric vehicle, it can be an investment that could pay off in a few years. According to some users, charging a Tesla is cheaper than a gasoline car. Please note that charging has been established only at Superchargers.

Writing gossipvehiculo