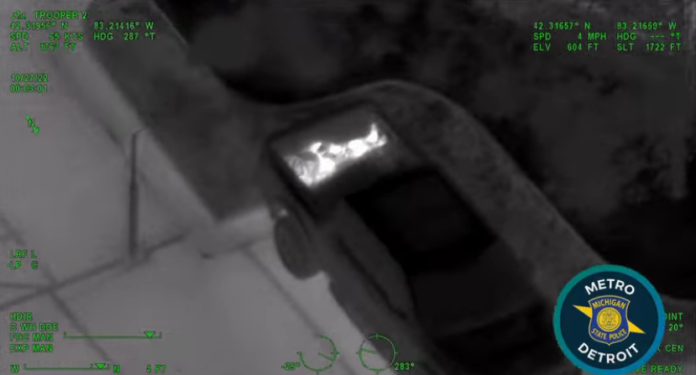 With all the fancy technology in cars and helicopters these days, it's pretty hard to hide from the police. This was confirmed by a man who stole a carmanaged to escape and tried to hide in the suitcase of a pickup model Ford F-150 Raptor, but the officers found it. Currently, he is in custody.
The story begins last Thursday, October 27, when a lincoln aviator was stolen from the premises of Ford in Dearborn, Mich. USA. It's worth mentioning that this is just one of multiple car thefts reported in the past year, with dozens of new vehicles stolen from factories in Michigan. Police were searching for the suspect who may have fled the scene under unknown circumstances.
He stole a car, fled and tried to hide in the trunk of a pickup truck.
However, with the help of the helicopter thermal camera police, the suspect was caught lying in the bed of the parked truck. The vehicle is a Ford F-150 Raptor new orange color, perhaps waiting to be delivered to its owner. The height of the truck and the space of the bed, in combination with the darkness, played to make it look like a good hiding place for the suspect. Although he may have been unaware that helicopters can detect humans dissipating heat from above.
Here is a Trooper Two video assisting Dearborn Police getting another criminal off the street. pic.twitter.com/8h6Fdot6OV

— MSP Second District (@mspmetrodet) October 27, 2022
Thus, the pilot notified the ground units and some policemen went to the site. One officer can be seen pointing his gun at the suspect lying on the bed of the truck, and another, who opened the rear door dragging him out.
The video of this moment was posted on Twitter by the MSP Second District, with the description: "Here's a video of Trooper Two helping Dearborn PD get another criminal off the street." The helicopter log was also shared on Instagram by @theraptorconnection. This one gathered a lot of feedback and reactions from fans.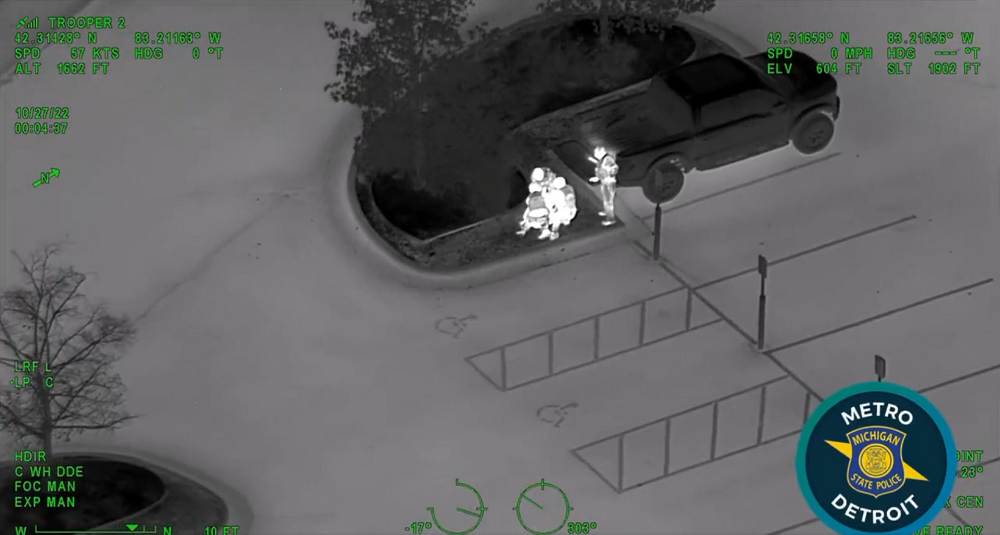 IT MAY INTEREST YOU:
On the first date, a woman stole a truck from the man and that's how things ended for her

Unusual: He destroyed the car he gave to his lover after learning that he cheated on him with another (+ viral video)




All 9 Hybrid Pickup Trucks for 2024 and 2025
Font: Carscoops