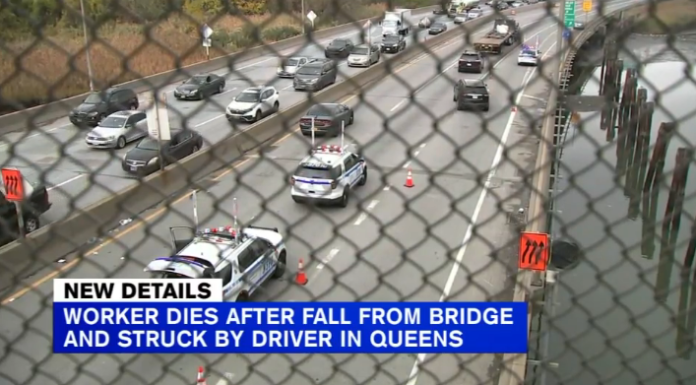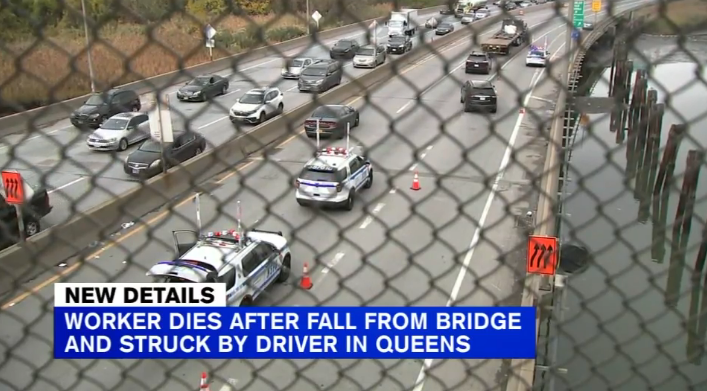 A construction worker has died after falling from a bridge and being run over on a NYC turnpike.
This Tuesday, November 1, the media reported that, during the morning, a construction worker suffered a double accident: First he fell from the bridge where he was working on a car, and then he was run over on a NYC freeway.
The New York Police Department report states that the double accident happened around 10:21 amwhen a construction worker fell from Roosevelt Avenue bridge, on the Van Wyck Expressway, in Queens.
The victim was a 34 year old workerwhich fell on a vehicle that was traveling on the highway at the time, and ran over it.
SEE ALSO: USA: UberJets grows in its fleet hangar for customers in NY, now you can travel by car or private jets
Immediately, the 911 emergency service was notified and the worker was taken to a nearby hospital. He was in critical condition and died on arrival at the hospital..
Likewise, it was reported that two of the lanes, in the sector where the accident occurred, were closed for the pertinent investigationssince the driver remained on the scene collaborating with the detectives in charge.
It was not yet clear if the driver was also injured and no charges have been filed.
NYPD indicated that it cannot reveal the name of the deceased worker until you notify your relatives.
In a July 2022 interview with the media, attorney Christopher Gorayeb, who specializes in construction worker accident cases, said construction workers are at higher risk for serious accidents in New York City.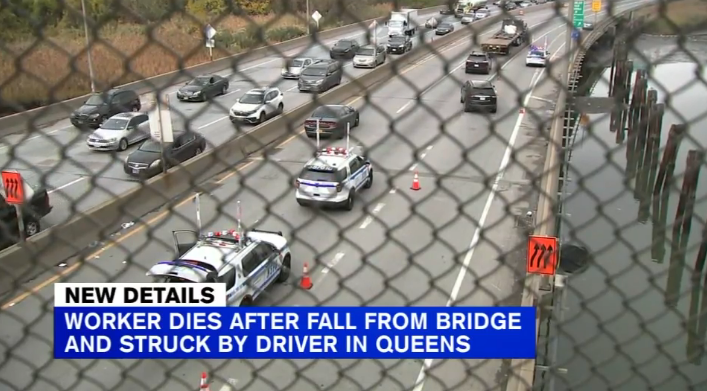 Editorial GossipVehicle. With information from Univision.