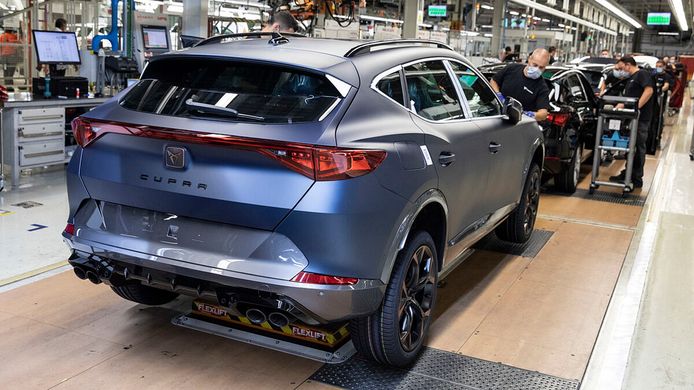 Europe asks the most important brands to continue producing gasoline and diesel cars.
Manufacturers will think about continuing the production of gasoline and diesel cars
Petrol and diesel models are about to disappear from the European market. In the year 2035, only new electric and/or hydrogen fuel cell cars will be allowed.
See also: The proposals of Spain and Europe to disappear gasoline and diesel vehicles
A senior officer of the European Union generated controversy by requesting car manufacturers to maintain the manufacture of thermal cars.
Thierry Breton, Commissioner for the Internal Market of the European Unionasked vehicle manufacturers to continue making cars with internal combustion engines. Breton He mentioned that the assembly of thermal models was necessary to safeguard the export capacity in Europe.
Commenting that if this is not the case, employment will be reduced, among other things.
"I respect the fact that some are deciding to accelerate towards a 100% electric offer, but I also encourage manufacturers to continue producing internal combustion cars, create quality jobs and remain an export force," commented Breton.
Stellantis and the Cluster volkswagen They warned that the market could collapse in terms of battery electric cars.
600,000 jobs are at stake with the arrival of electric cars. Some jobs that, according to Breton, are in serious danger. Indicating that the 2035 deadline could be delayed.
Writing by Gossipvehiculos/Source: www.motor.es