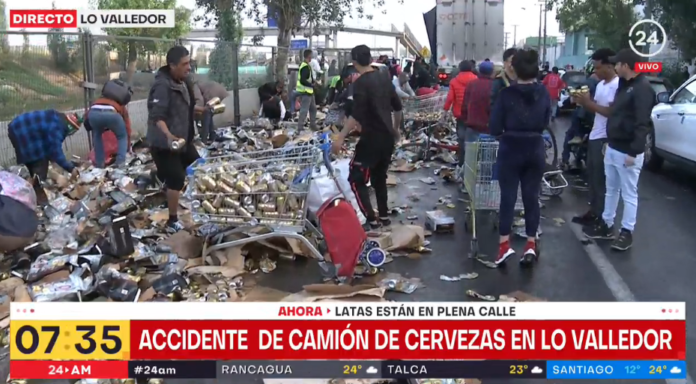 After the accident occurred, several people arrived with supermarket carts to take the drinks without paying.
During this Monday, around 06:00 hours, the driver of a truck full of canned beers suffered an accident later in which the fall of his load occurred, leaving it in the middle of the street of Pedro Aguirre Cerda.
The events would have occurred in front of the Gate 2 of Lo Valledorwhere for reasons under investigation the vehicle lost part of its load.
In the meantime, the load of alcoholic beverages was scattered on the road, a situation exploited by people passing through the area. In fact, dozens of passers-by arrived with supermarket carts to get the merchandise.
SEE ALSO: Chile; In a truck they steal foxtail plants from the Costanera Norte: thieves are executed for illicit association
As a result of this, the driver of the vehicle authorized to take the cans lying on the ground after the accident, however, other people they attacked those who remained inside the truck.
Lieutenant Colonel Oliver Vega, from the Santiago Rinconada Prefecture, said that seven people were arrested for trying to steal products from the vehicle.
So far, the authorities have not given more details about what happened, so the exact causes of the rollover are unknown.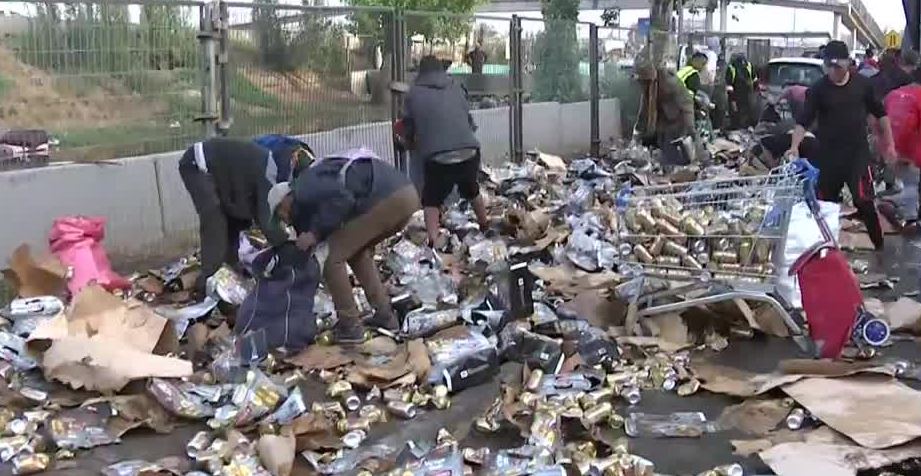 Editorial GossipVehicle. With information from 24 hours.