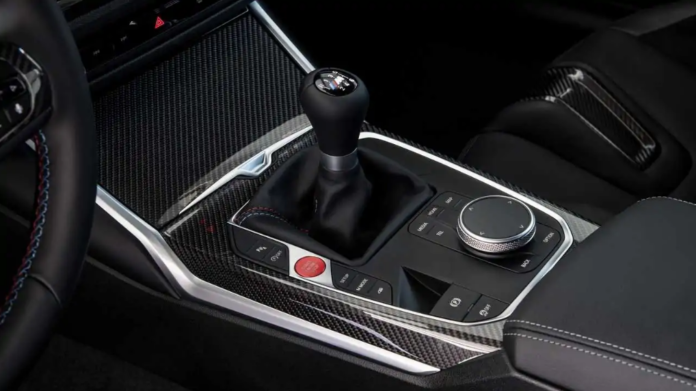 The new BMW M2 it debuted earlier this year and while it has a polarizing design, it was the powertrain setup that caught the attention of fans. And, this is one of the few high-performance vehicles on the market that still has a Manual gearbox. And although, at the time it was reported that BMW M would keep the manual gearbox option aliveit was unknown how long, but now, they have finally revealed, to the delight of enthusiasts, that it will continue to live until 2030.
CarBuzz, who were at the BMW M Festival at the Kyalami Grand Prix Circuit in South Africa, they were able to chat with BMW M boss Frank van Meel. Thus, among the many topics they discussed, the publication questioned the director if there is a future for the manual transmission within the manufacturer's performance division once it switches to electrified powertrains. And the answer was very satisfactory.
BMW M will keep the manual gearbox until 2030
Van Meel told CarBuzz that "unfortunately, the manual is not that widespread anymore. It is more in the segments of the M2 and M3, and the M4. And for those cars, we continue to offer the manualand those cars will work for a long time until the end of this decade".
Apparently online petitions and fan campaigns asking different manufacturers to keep the manual helped. Timo Resch, Vice President of Customer Service, Brand and Sales at BMW M, added that the company has "customers who petition online and vote and practically ask us to keep the manual." It seems that these online formats did some good.
However, getting the executives of BMW giving the three-pedal gearbox the green light was not easy. Reschs explained that engineers asked why anyone would need a manual transmission when automatics are faster, but the marketing department simply said, "The fans asked for it."
And they got it with the new M2. Although, it is worth mentioning that the six-speed manual transmission is standard on the USAInstead, customers in Germany have to pay more to get it. Customers can also get it at M3 Y M4 and it seems that this option will remain available at least until the end of the decade.
IT MAY INTEREST YOU:
Spy Images Capture the 2024 BMW M5 Hybrid Sporting Production Bodywork and Lighting

The best manual transmission cars of 2022

BMW M2 2023 with M Performance parts give it an ultra aggressive look (+ Images)
Font: Engine1