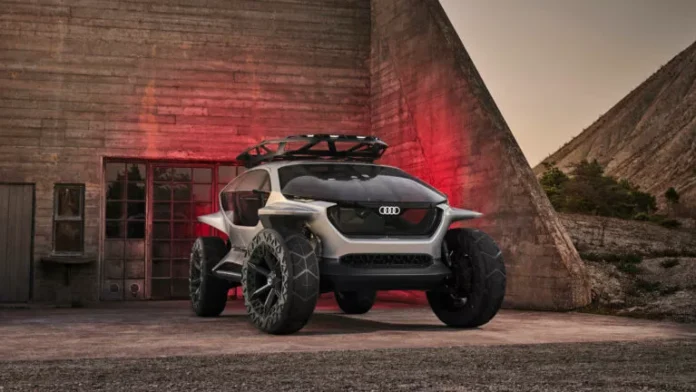 Audi will launch a 100% electric 4X4 SUV This is indicated by a new report that, in addition, also highlights that it will compete against the Land Rover Defender and the Mercedes-Benz G-Class.
the SUV will be mounted on the ladder platform destined for the next revival of the Scout firm.
The information comes from Autocar, who describes that the top brass of Audi are close to giving the green light to the plan and it is completely separated from the concept. activesphere.
Audi chief designer Marc Lichte says the new SUV would not ride on the PPE architecture used by Porsche or take advantage of the Ford Ranger chassis set.
Read More: Spy images of the renewed Audi Q7 that would debut in 2024
The vehicle would enter production only in 2027, which rules out the possibility that it uses the next SSP platform. This leaves the Scout EV ladder chassis, something ideal since it is focused on off-roading.
VW is rumored to be considering Magna, a Canadian components company for the contract to build Scout vehicles. In fact, Audi is collaborating with Magna on battery technology. On whether it could be launched in the segment that Land Rover and Mercedes have dominated, Lichte has the answer.
"If you think about the history of Audi, the rallying success in the 1980s with the Quattro and the Sport Quattro, it's easy to explain why Audi needs a car like this. And if we talk about Quattro 2.0, it combines even more. I think there is space" for a rugged SUV in Audi's line of passenger cars. "There is potential because there are only two premium players… and I think there is room for a third".

Writing New Electric Autos Source: carscoops