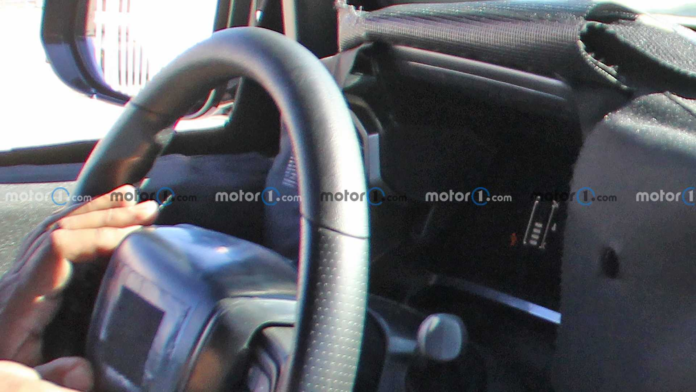 They have recently been revealed 2024 Toyota Tacoma spy photos which show the digital interior of the pick up van next generation. The new interior features a redesigned steering wheel and revised center console.
It is worth mentioning that the mid-size truck has been outside several times recently in heavy camouflage. However, this is the first time that they can be seen inside pictures.
2024 Toyota Tacoma Spy Images
The dash and instrument panel are hidden under a layer of fabric, but still reveal key details of the interior. Particularly, the TToyota Tacoma 2024 it will employ a digital instrument cluster and have a redesigned steering wheel design.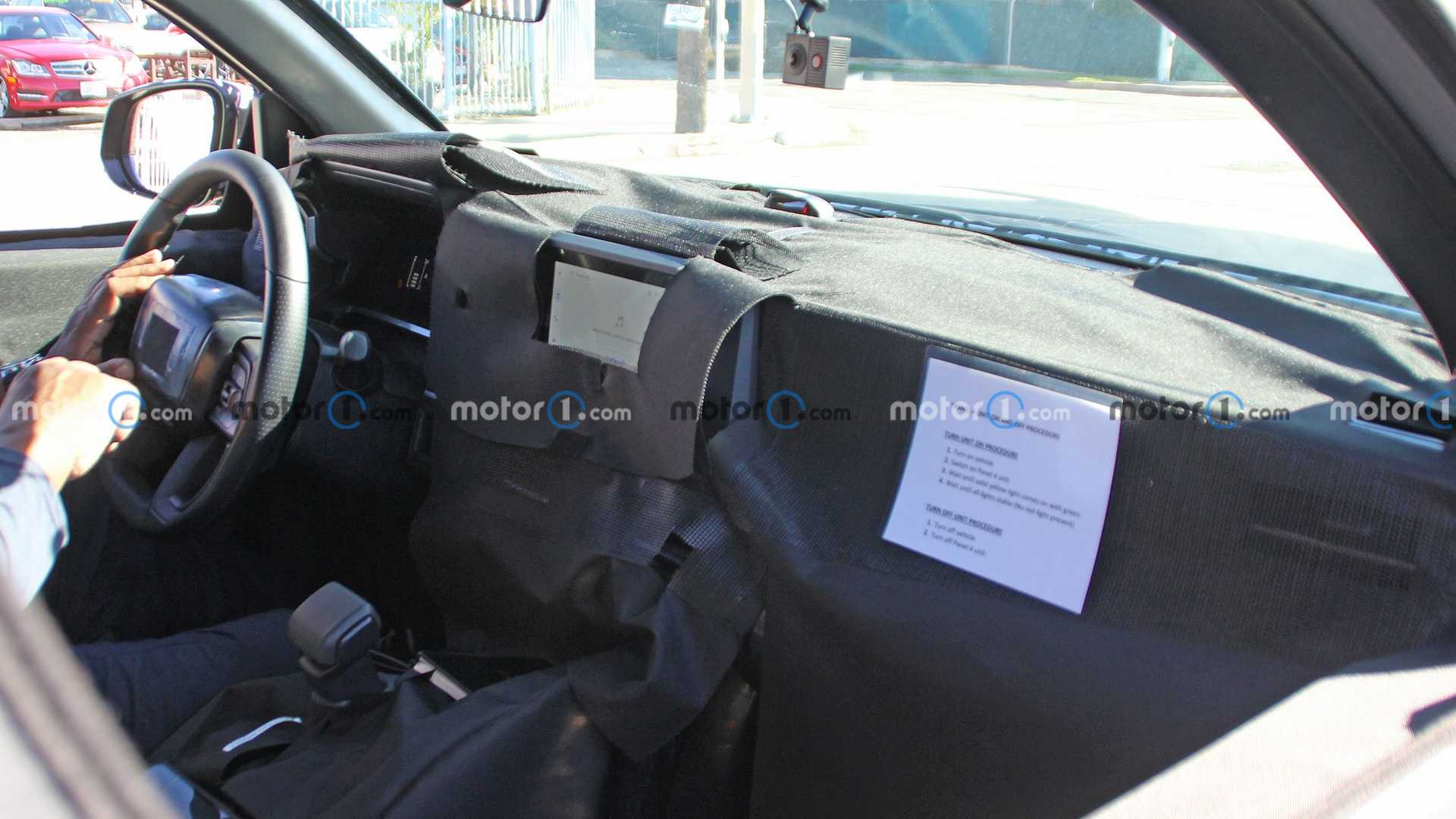 As with the current truck, an infotainment screen sits at the top of the center console. This screen appears to show music playback from a smartphone or other external device and has icons for various menu functions. The screen itself looks slightly larger than the current model's eight-inch display.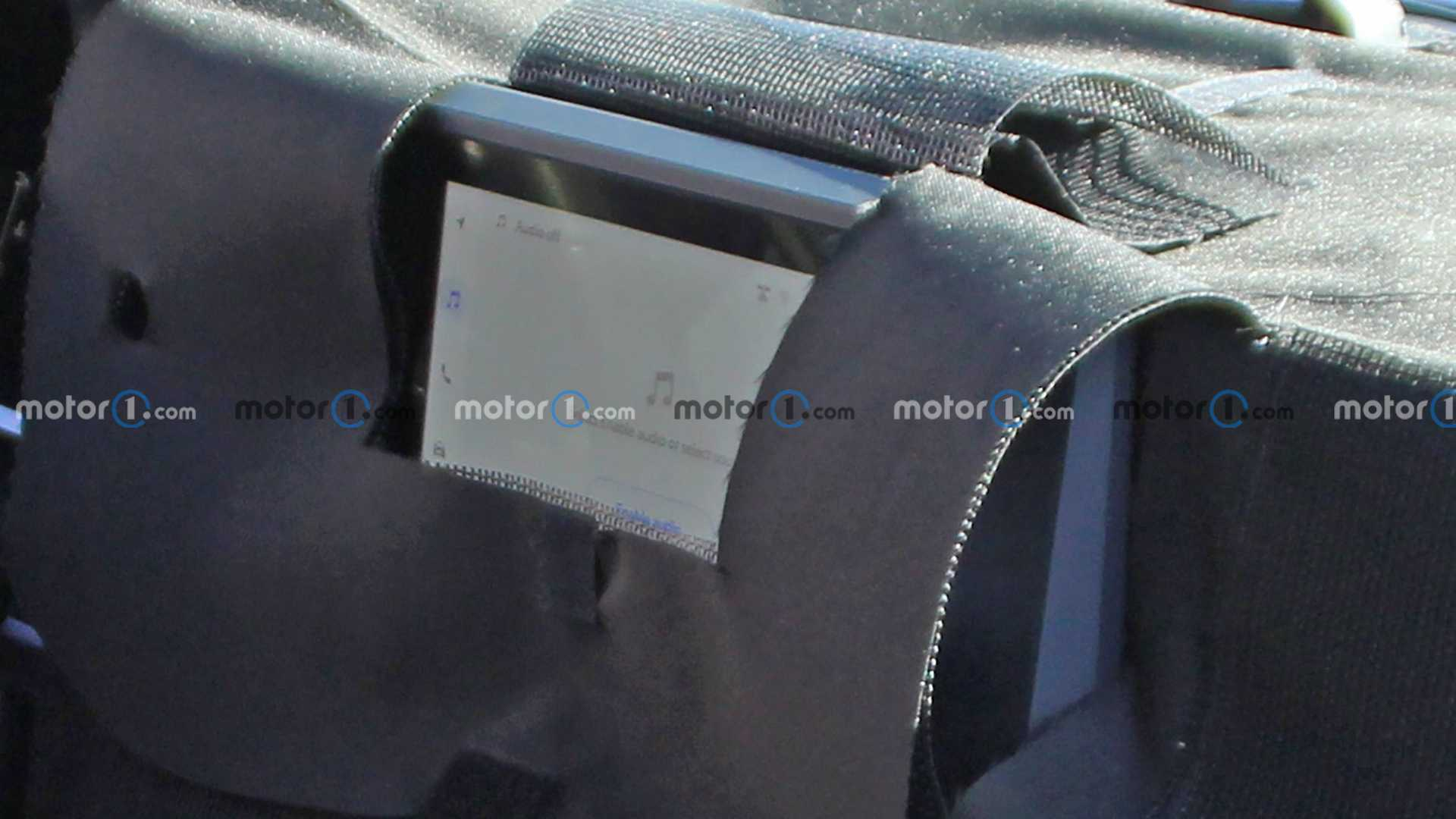 The Tacoma 2024 Place the shifter on the driver's side of the console. This is a departure from the current model, which places the gear lever on the passenger side, with the parking brake on the driver's side. Due to the photos, it is not possible to tell if the parking brake lever was moved to the passenger side or if it was replaced by an electric parking brake. It's also unknown where the four-wheel drive selector is located and whether it stays on the center stack or moves closer to the gear stick.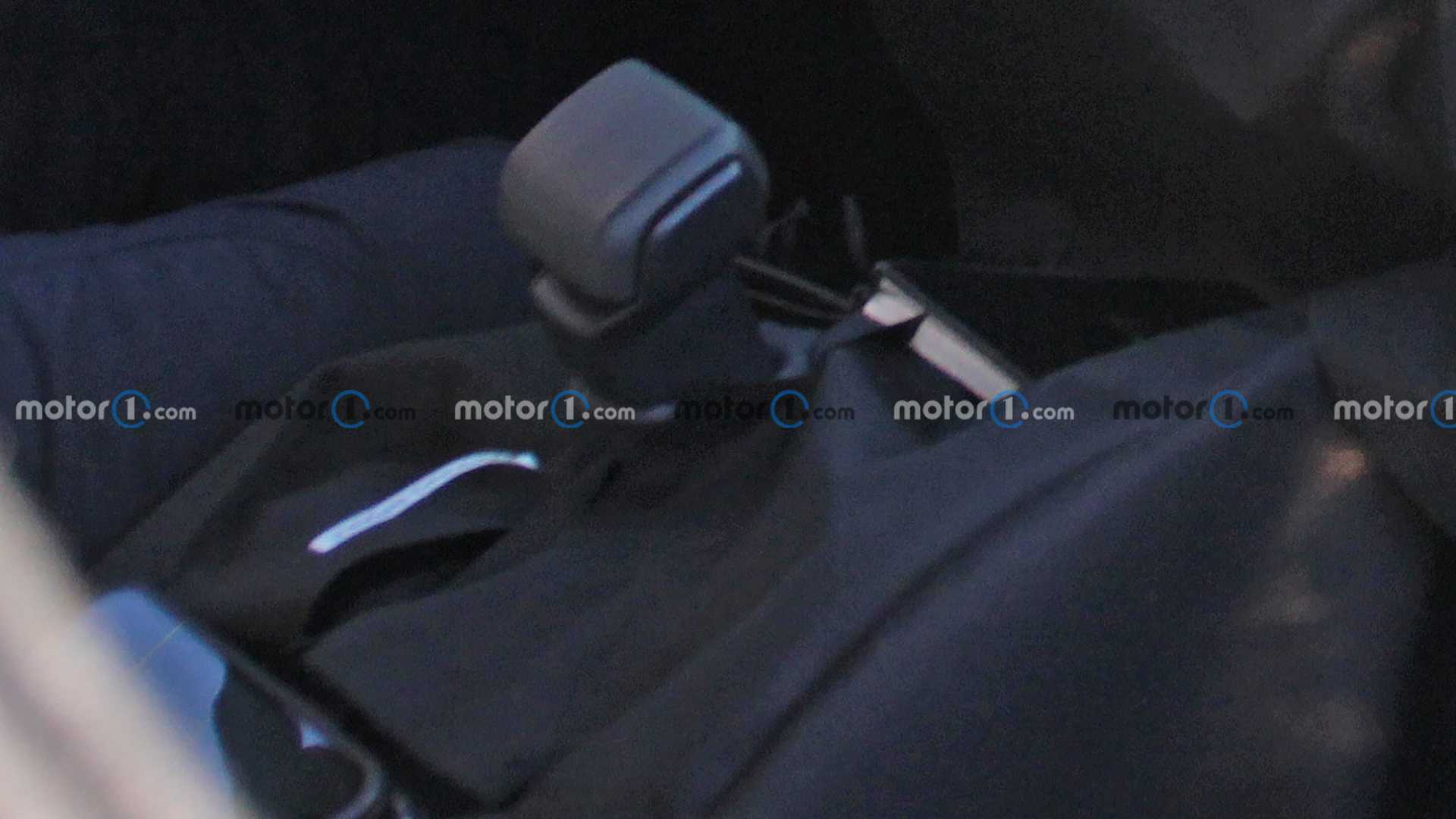 IT MAY INTEREST YOU:
3 advantages of the 2023 Chevrolet Colorado that the Toyota Tacoma does not have

Ford VS Toyota Which is better?
2024 Tacoma Body
In the past, representations of the Tacoma exterior, which share a number of similarities with the latest Tundra. Both have slim slats under the headlamps and an octagonal grille with integrated rectangular fog lamps.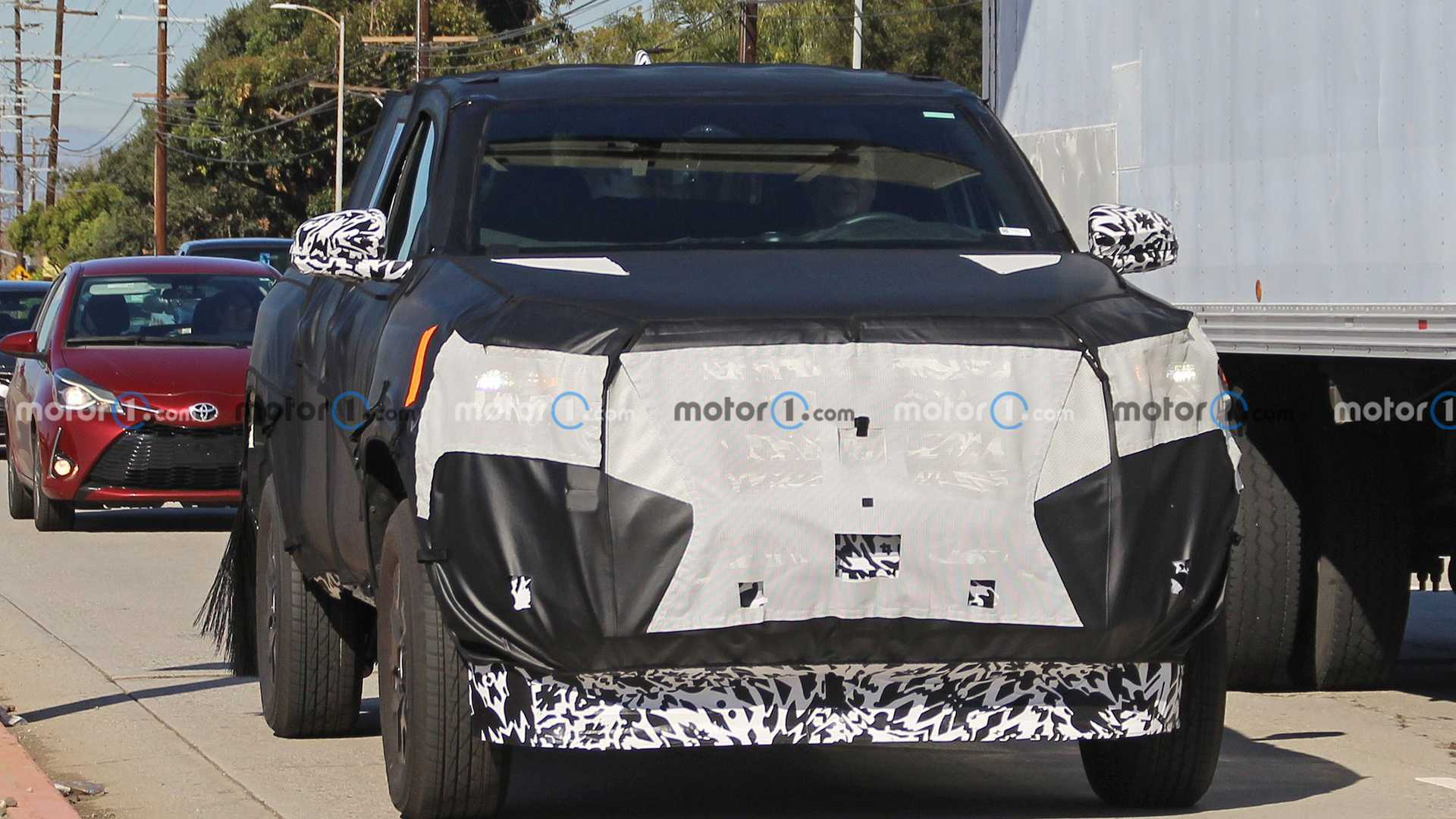 Under the hood, the new truck would be offering two engine options. The first, a 2.4-liter turbocharged four-cylinder that the 2023 Highlander uses, and the second, a hybrid variant where the 2.4-liter turbocharged four-cylinder is paired with an electric motor.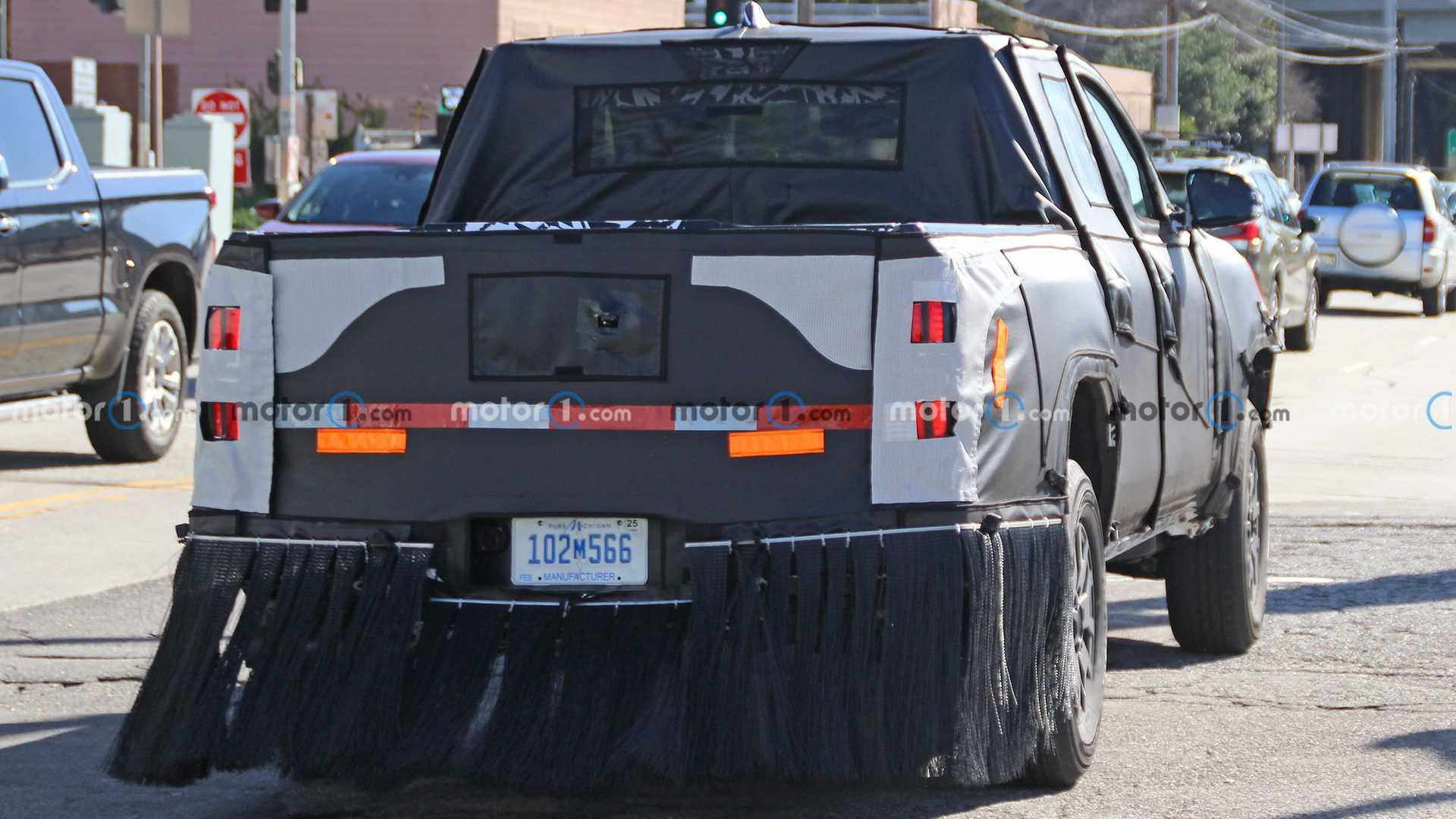 At the moment it remains to be seen the 2024 Tacoma without camouflage, since Toyota has kept it hidden and surely hopes to continue like this until its launch. When it goes on the market, it will face the renewed Ford Ranger and the Nissan Frontier.

Fountain: Engine1